Yum of The Day
Celine Trio Bag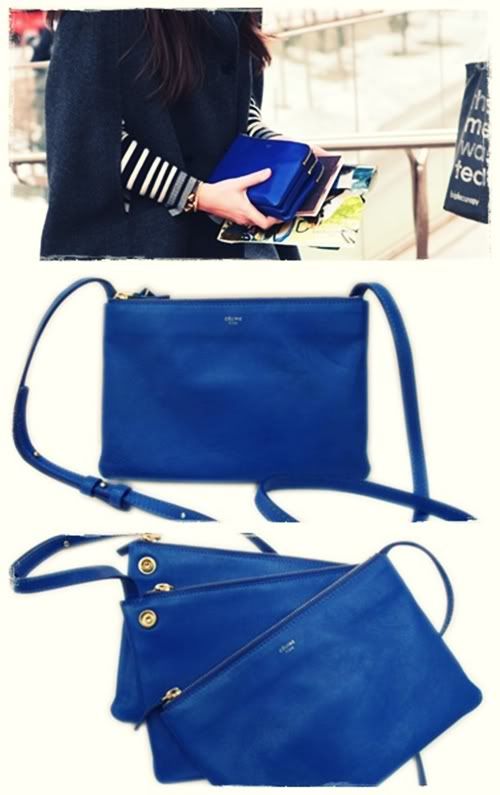 From the Resort 2011 collection, this
underrated bag
/ clutch/ wristlet or whatever your wanna
call it is definitely one of my lustworthy item. The bag (yes, that's what I call it) has three separate
pouches that are connected by two snap buttons and each pouch has its own zip top closure.
Want to go hands-free? The middle pouch is attached with a shoulder strap so that you can have
a messenger bag according to how many pouches you want to connect. I love the idea already. For
one, I definitely cannot pinpoint my favourite color.
I am still on a lookout for the perfect cross-body in black and this comes close. Of course,