Following
Oklahoma City - Week 1
Day 8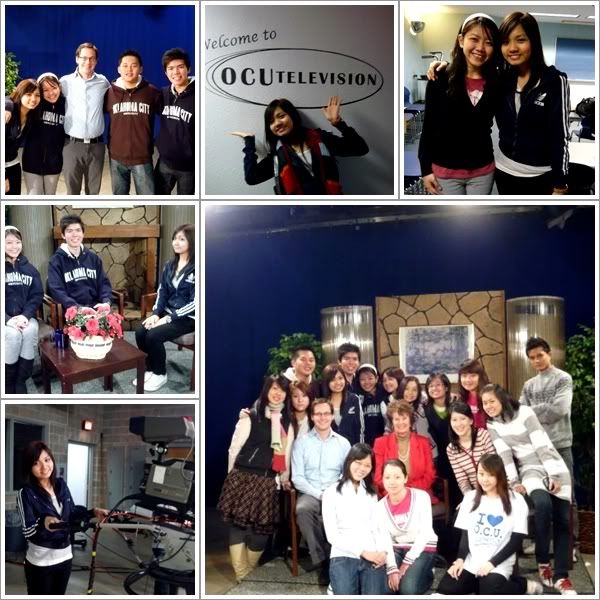 - Last day of TV production class, nailed the thrilling 30-min TV segment.
- Took pictures with Cam 1, Cam 2, Cam 3, the set, the control room.
- Obligatory shot with Prof K and Andy.
- No more hot Cocoa, brownies, veggies, chips, nachos with cheese.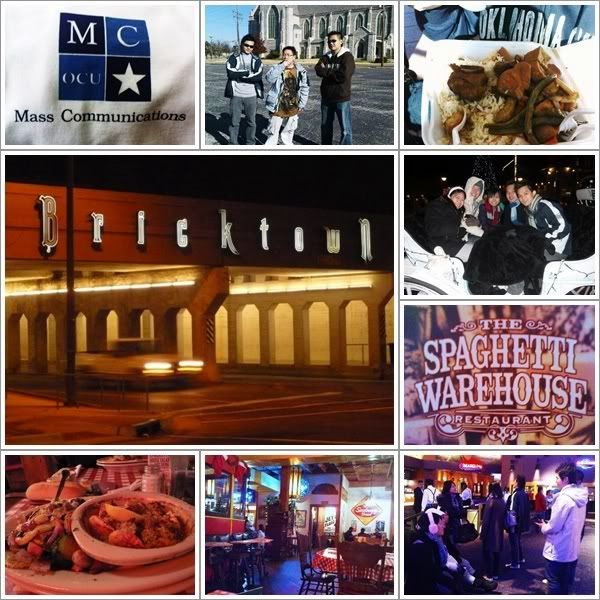 - Stopover at Asian Market. Mixed veg rice lunch. Always a joy to see asian food.
- Bricktown outing!
- Highlight: horse carriage ride in the freezing COLD! (could hardly concentrate)
- Fabulous dinner at Spaghetti Warehouse.
- Good bread plus service.
Day 9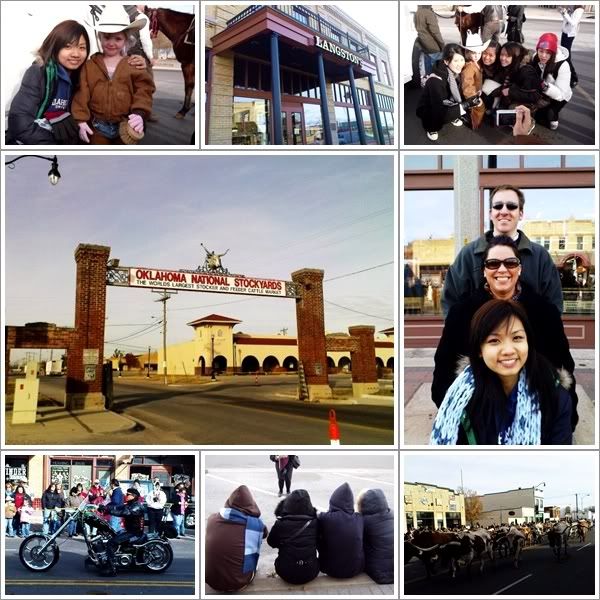 - Stockyards Cowboy Christmas Parade - lotsa yee-hars, horses, vintage automobiles.
- Chilled at random cafe sipping hot cocoa with Qingren and Ivan.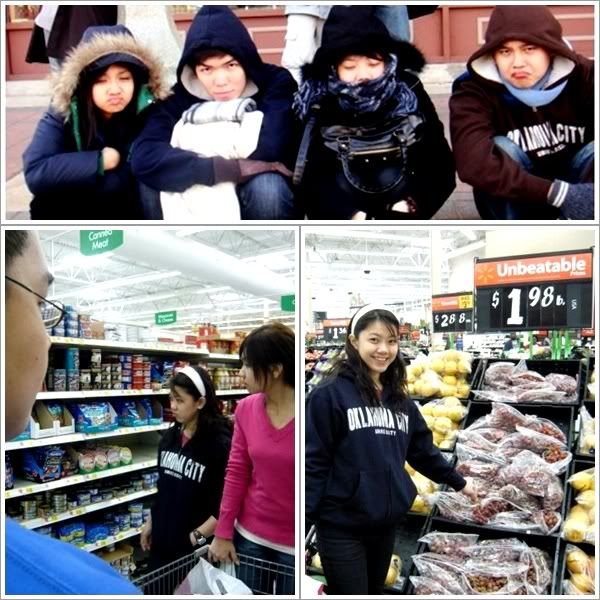 - Afternoon grocery shopping at Walmart! (yay)
- USD1 Coca Cola ball bottles
- Bricktown outing again
- Mr & Mrs Poh went for Twilight date
- The rest "spatic" people went for some gooood pancakes at IHOP.
- "suddenly intervention". Laughed till tummy ached.
- Santa's Adventure kiddy 3D ride with Qingren
- Boat ride! Very funny boat guide who looks like Fred Scoody Doo.
- Met up with the Pohs and bummed at Sonic.
- Joyce had the 48524th cup of White Chocolate Mocha (so missed).
Day 10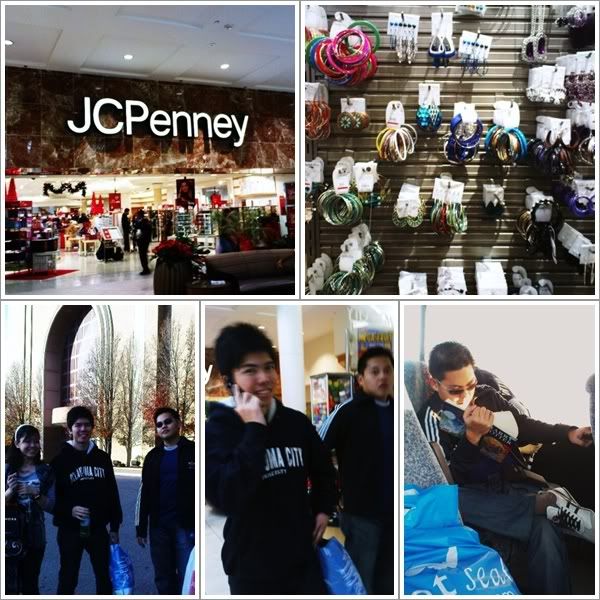 - Shopping at Penn Square! New tops finally.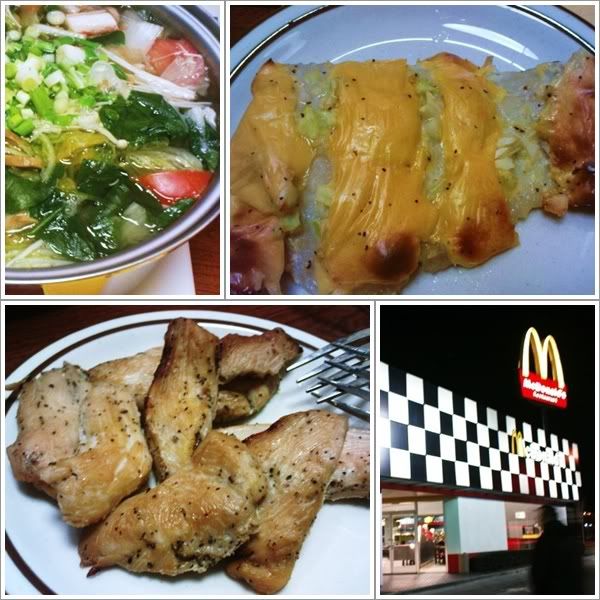 - Homecooked dinner where Joycie contributed SOUP, Conan Soysauce Chicken, MW Chao-ta Egg, Bawan Baked Cheesy Garlic Fish. I erm, took pictures.
- Late-night dash across the main road for Macs.
Day 11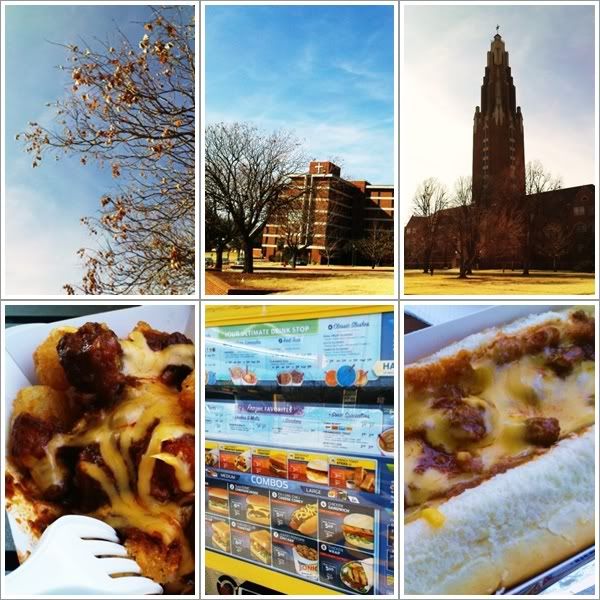 -
Walked
Trekked to Sonic outside campus for lunch (finally!).
- Budget supermart.
- First day of Wellness class.
- MILF prof according to the boys.
- Loving all the lessons on nutrition.
- Excited to start sweating. 2.4km run coming up!
Day 12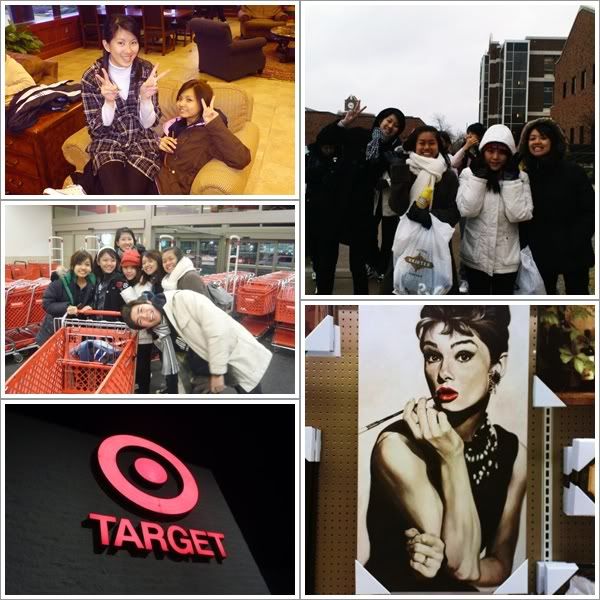 - First day of snow! Dandruff from the skies.
- Evening Target shopping.
Day 13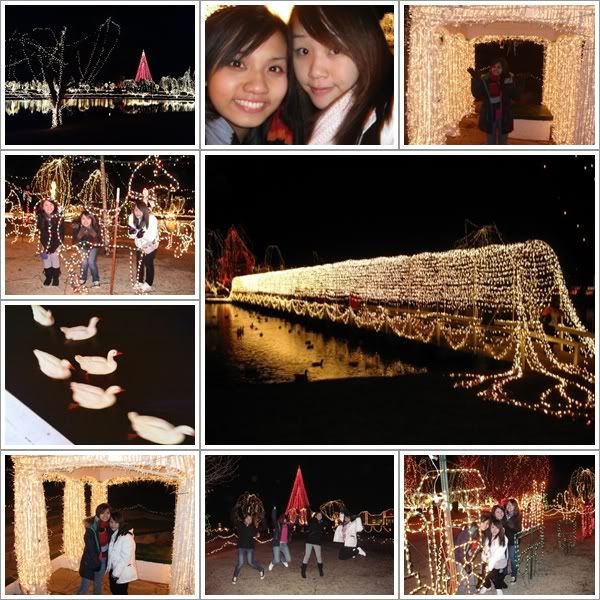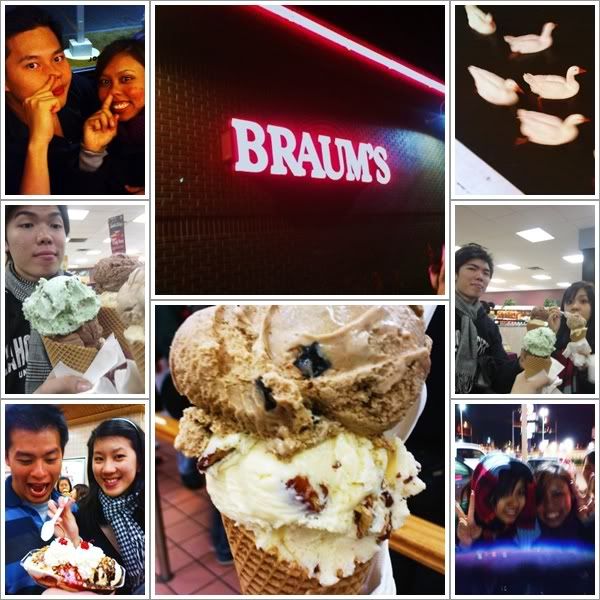 - Sweat it out at the University Health Club. Pool!
- Chickasha Festival of Light! Exremely pretty lights deco.
- A prof treated the whole bunch to Braum's ice cream!
Day 14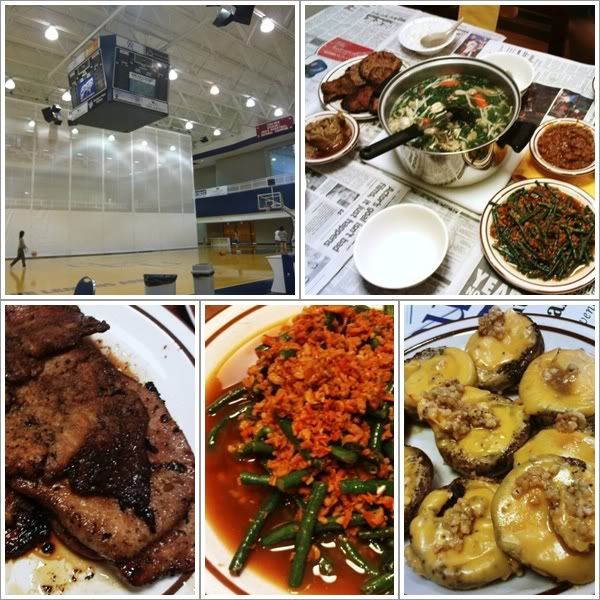 - Shoot some hoops in the gym while the blokes get to kick ball in the field.
- Grand homecooked dinner. Pork chops and baked cheesy button mushrooms.