HAHA! Surprise post! These updates are grossly late but since me has all the free time in the world before I find any proper employment, I feel obliged to post some pictures of the trip again before my poor memory fails me. Photos are mainly from my albums, although some are from the peeps in FB. I am having a serious case of OKC withdrawal now and if you are ready to join me, jump in!
Day 1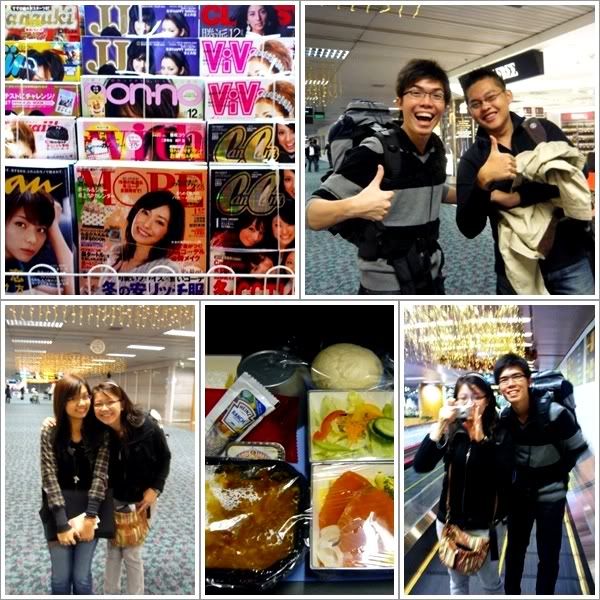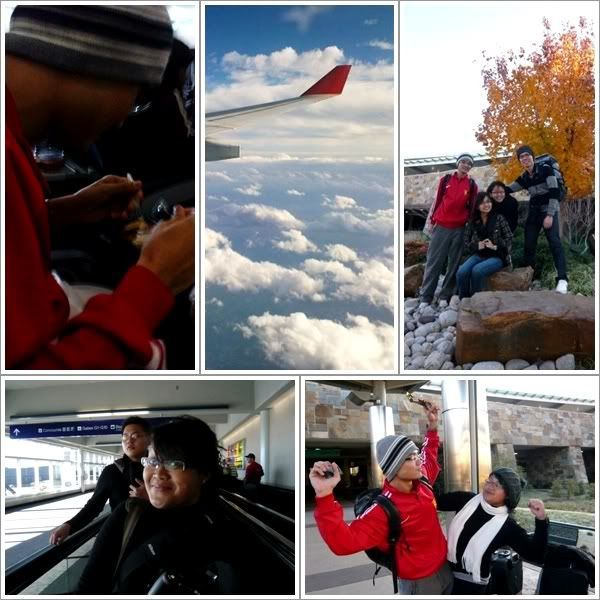 - Flights from Singapore to Narita to Minneapolis to Oklahoma with bunkmates + Nori.
- Survived over 10+ hours of flying sitting beside the barbarian.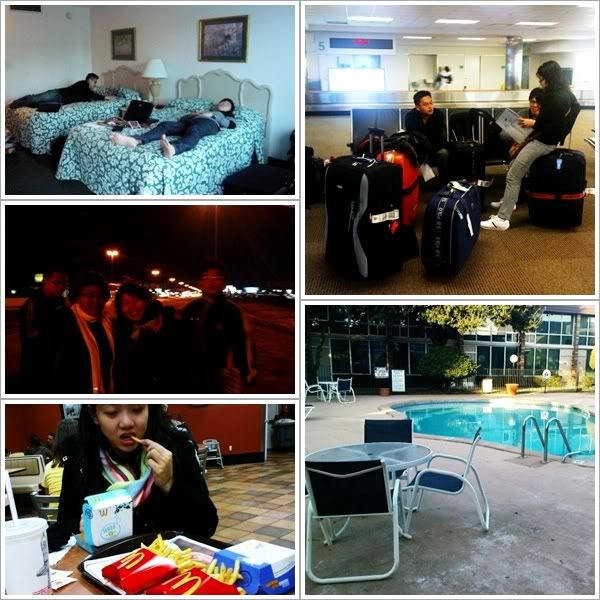 - Reached Oklahoma at local time 3pm+. Camwhoring mode starts officially.
- Biltmore Hotel. Rested and get socially connected.
- First of many McDonald's dinners at nearby Walmart.
Day 2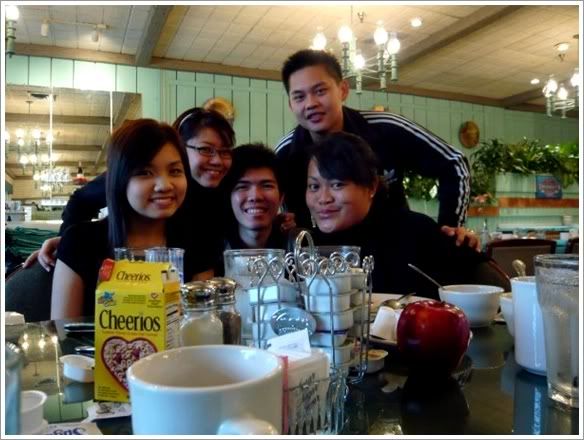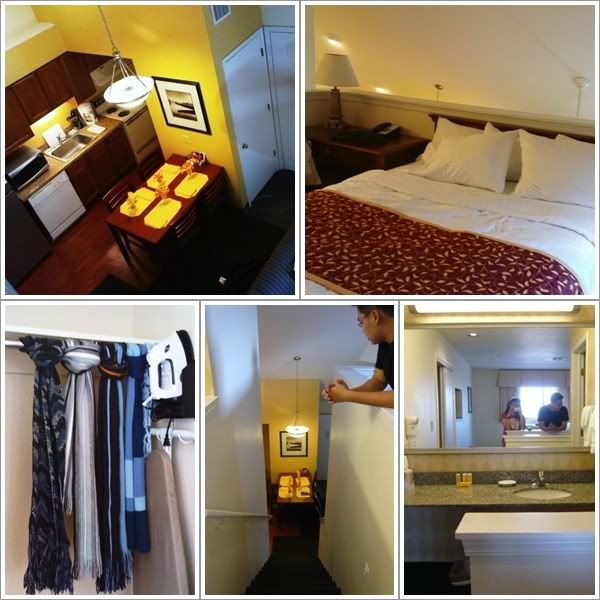 - Happy with USD11 buffet breakfast at Biltmore.
- Cabbed to Marriott residency, where we call home for the next three weeks.
- Kitchen looks promising although there was no rice cooker (which came in the end!)
- Strategized how to avoid rolling down the steep stairs every morning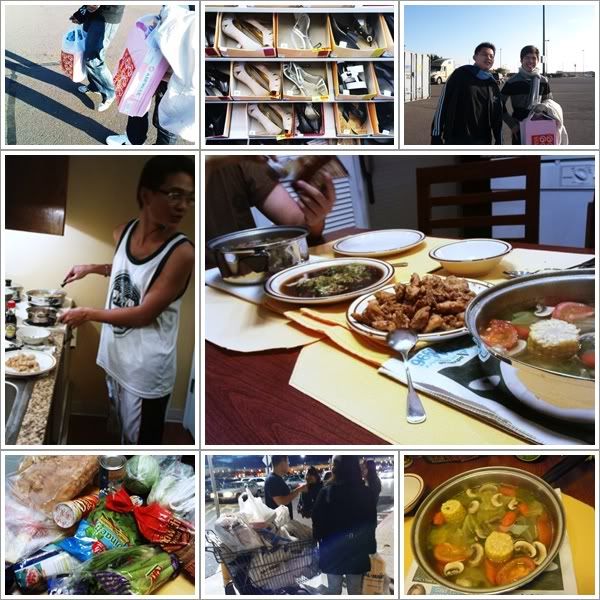 - Grocery shopping at Walmart. Rang a bill of USD191.
- First purchase at Payless (cute booties!).
- Our first home-cooked meal all whipped up by Conan. SOUP by Joycie!
- Drowsy at 10pm+ and had the whole bed to myself (muahaha).
Day 3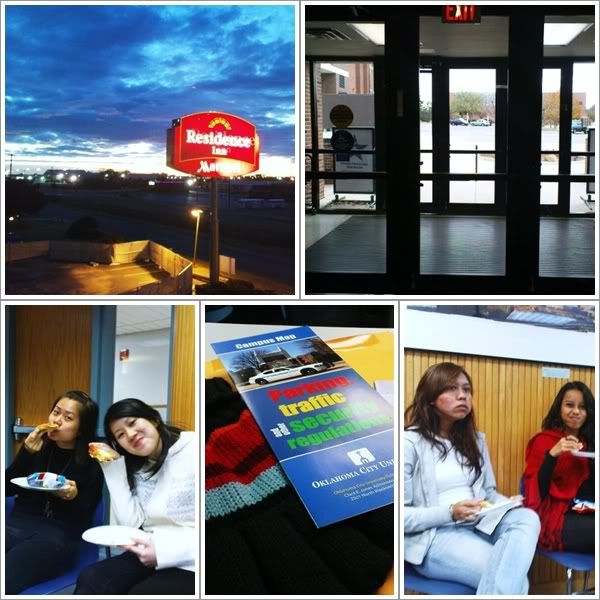 - Woke up at 7am to amazing sunset outside my window after good rest.
Not too sure about the two blokes snuggling on the sofa bed downstairs though.
- Orientation in school. "Ooh and Ahh-ed" at the school building.
- Met Erin and Charlene whom welcomed us with pizza and cookies. Smart ladies.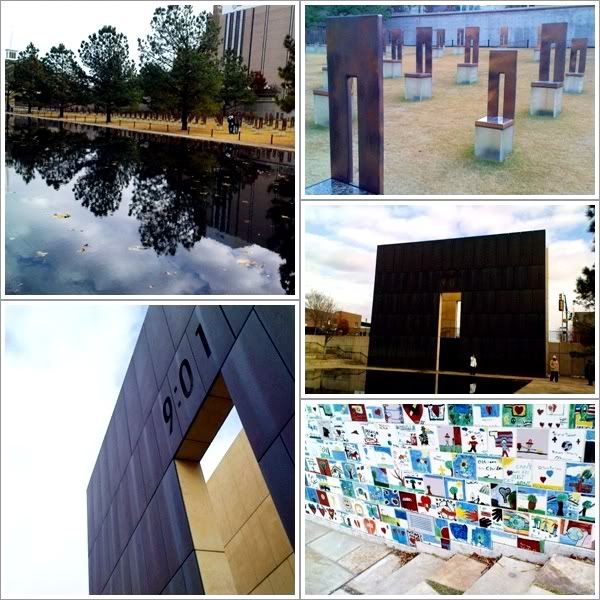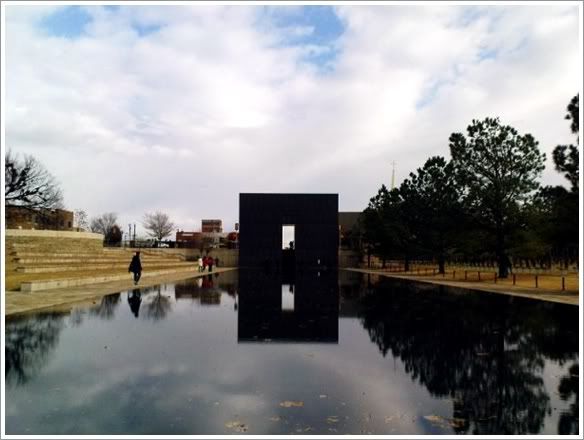 - Visit to Memorial Museum; spent some nice quiet moments. Reflecting Pool.
- First visit to Asian Market on the way back. I bought the buns back, which was tough. Officially mssing my soft bread back in SG.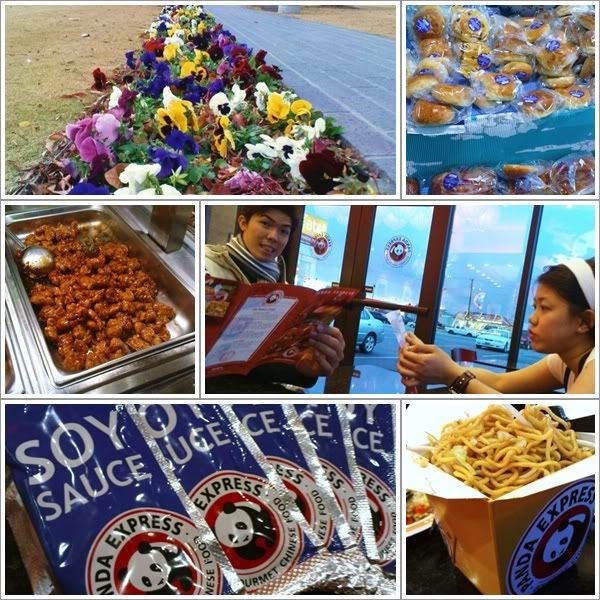 - Early dinner at Panda Express! Chow Mien has never been so good.
Day 4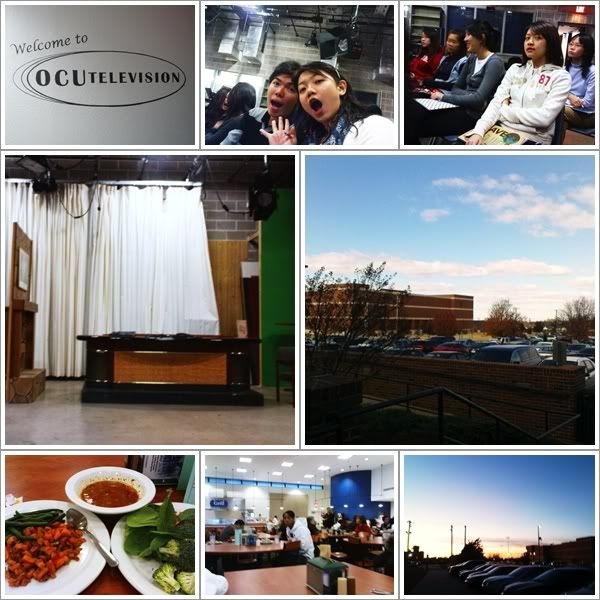 - First Day of class - TV production!
- Met Prof Karlie and her cute spidey-lookalike assistant.
- Lunch in school cafeteria. All you can eat for less than USD7-8.
- Tokyo bananas + Celery for supper.
- Peeps start falling sick one by one. Khoi was one of the few survivors of the nasty bug.
Day 5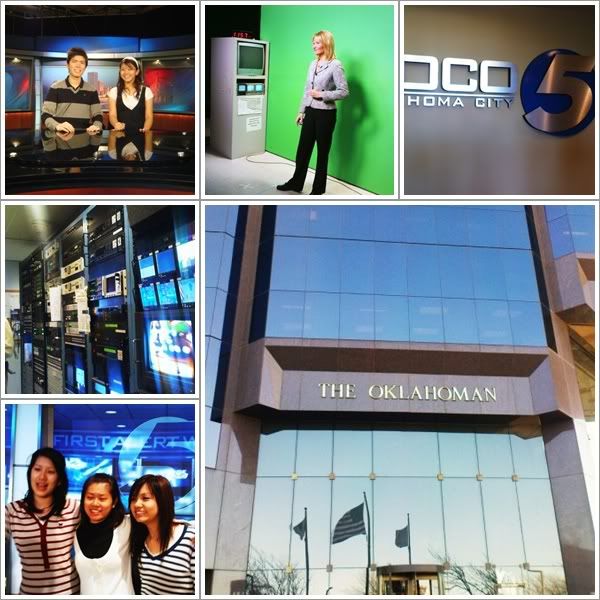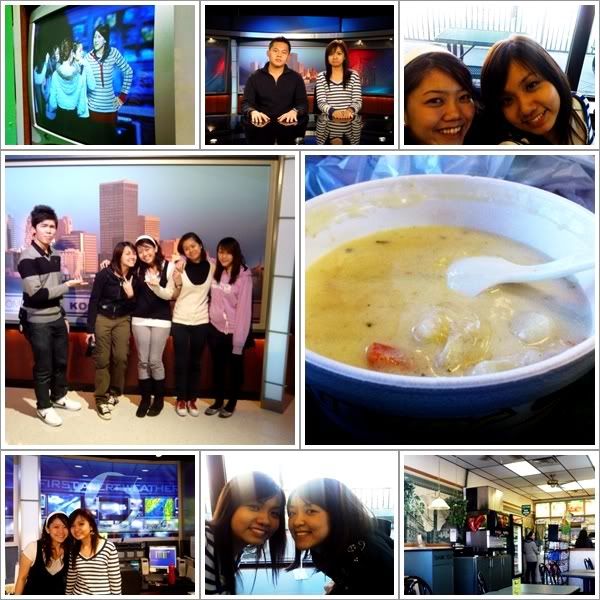 - Field trip to Oklahoma TV station and The Oklahoman HQ.
- Pretty blond weather girl in front of green wall - live!
- Who stared at us in amusement as we took photos of everything..
- Lunch at Subway with the girls. Clam chowder.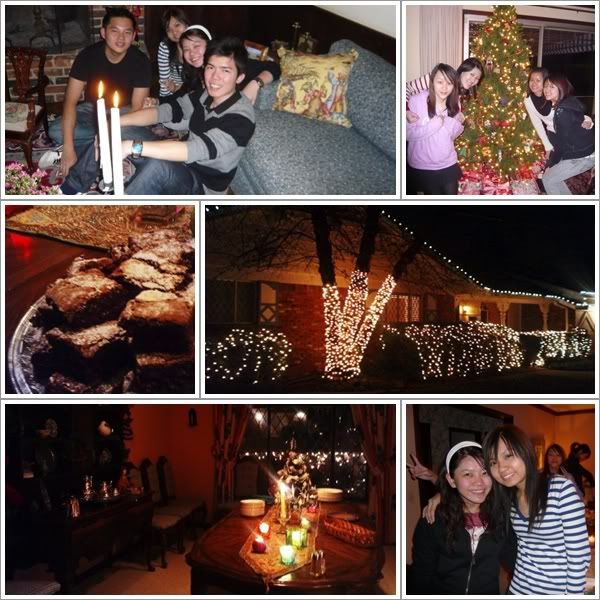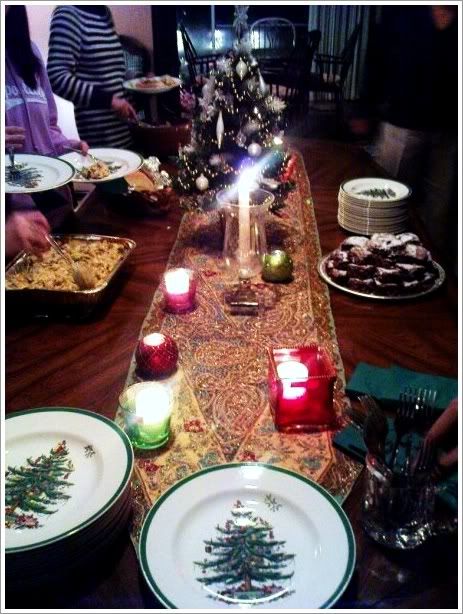 - Dinner at Prof Karlie's very cozy house. Big fluffy cat! Soccer on the telly.
- Wearing shoes indoors. X'mas tree.
- Super good food all prepared by Prof K, so missing the brownies.
- Pretty utensils and napkins.
- Loved spending the holiday season with the peeps here.
Day 6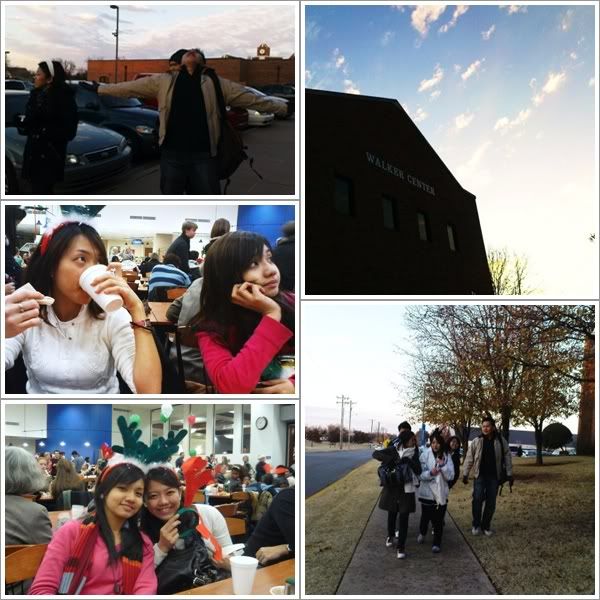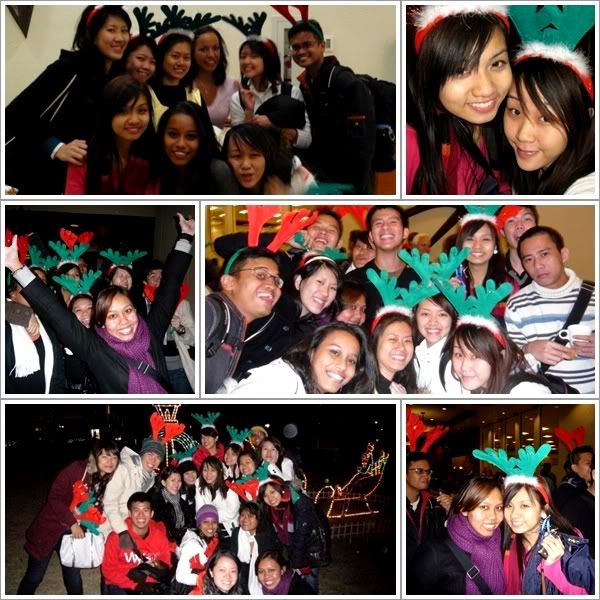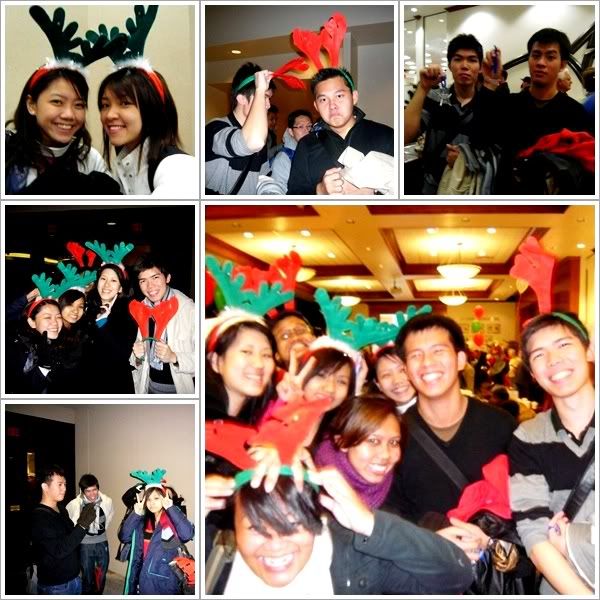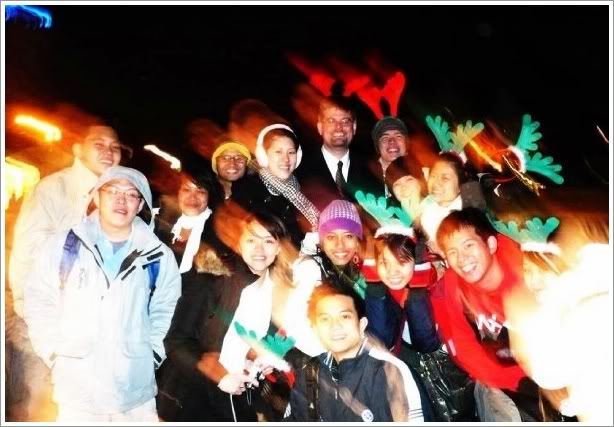 - Highlight of the day - Holiday Dinner!
- Snap and snap and snap with our x'mas deer ears and everyone got a
little
very high at the end as we took pictures from indoors to outdoors.
Day 7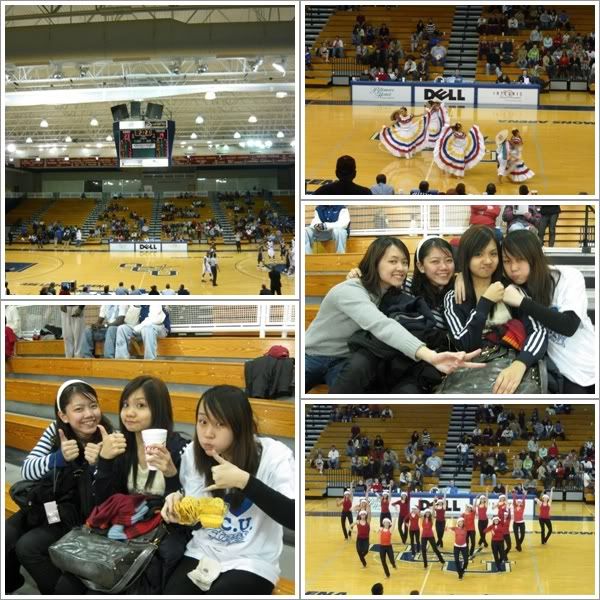 - LONG day of TV production class to prepare for the final grading the next day.
- Caught school basketball game at gym.