28 June
Instead of getting into drinkdrankdrunk mode,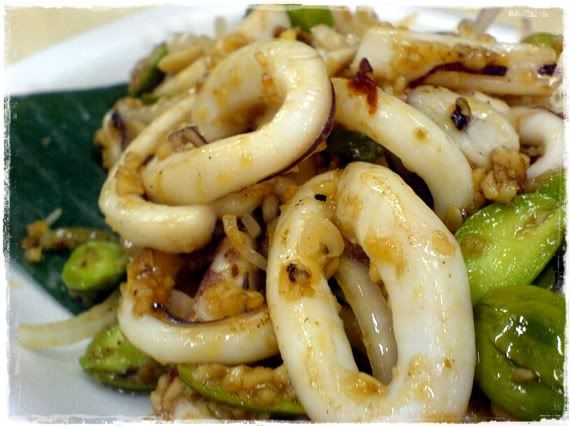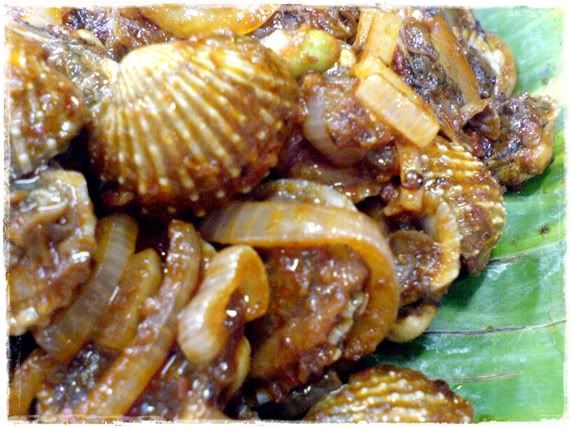 plus Tiger with the papa.
开心就好
.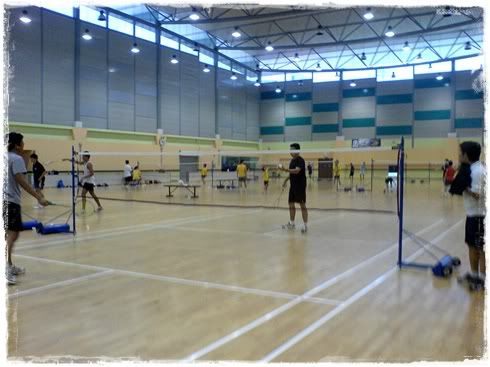 BADMINTON finally. Ever since I have waves, I can't get by a day without sweating. It is as if there is a permanent scarf around my neck, especially when the sun decides to come out full-force. So it is either that, or my metabolism is finally kicking in gear (after Bikram?) because I was sweating 5 minutes into the game. I remember not sweating even after running 2.4k in the past so it has been quite a change losing so much water so quickly. Poor turnout plus lost almost 45 minutes of play but enjoyable to finally hit some cock.
wahahahaha.
The blokes were quite nice and let me kick their ass.
30 June
To celebrate us survived the first half of 2009 in one piece, and me officially jobless for a month, Qingren and I went for Transformers 2 at the largest movie screen in the largest mall in Singapore.
Well well, I finally get to watch T2 and like most comments, T1 was better but I must give credit to T2 for the action. I thought of the action sequences in Terminator midway, and somehow felt Terminator was much more heart-stopping and impressive but it could be due to me sitting nearer to the screen when I watched Terminator haha. I liked how they panned the cameras further from the fighting robots this time round too. Apart from the fact how too much sex was involved in T2, all the robot action was worth the money. Forget watching it online with the blur dialogues on your small screen, pay for the effects at the cinemas! Besides, just ogling at Megan Fox's bits is well-worth half the ticket price already. Yeah yeah... Fox is hot (I get it so this statement does not need to be on repeat mode.) To give that girl some credit, it is not easy to run from chasing giant robots and still look hot in white skinny jeans. That said, Hasbro ought to be ashamed to have their name associated with the franchise though. I hate all the sex jokes and it just ain't right that a PG film have robots with private parts and dogs humping. Anyway, is it me but are Mr. D and Optimus Primey seem to be very much overlooked? These dudes are way hotter if you ask me. In times like this, it is actually quite comforting to just sit in a packed cinema and watched some simple, fast action with nachos popcorn. Of course, good company is the bonus!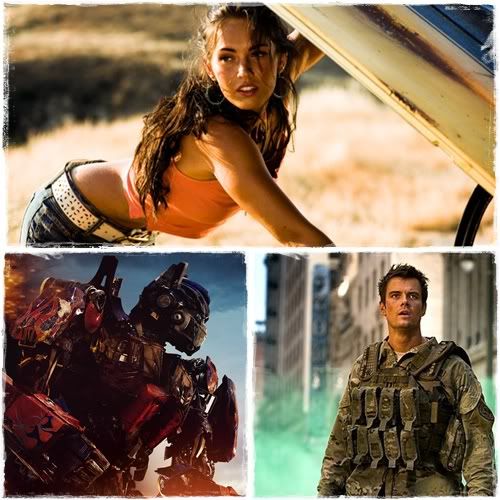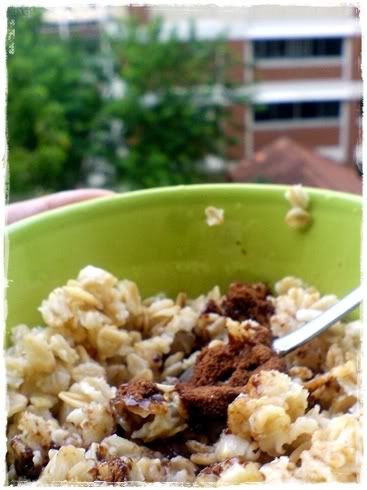 This is my breakfast for the past couple of days. It is actually quite comforting to wake up to oatmeal with milo, bright skies outside, and then sweat session at Bikram. Just ignore the fact that the bank balance is worrying.
More because I am going to make the decision I never thought I would make. I am going to take the leap of faith. Hopefully, I land into something promising and not hard on my sorry butt.