Yum of The Day
Karl Lagerfeld for Macy's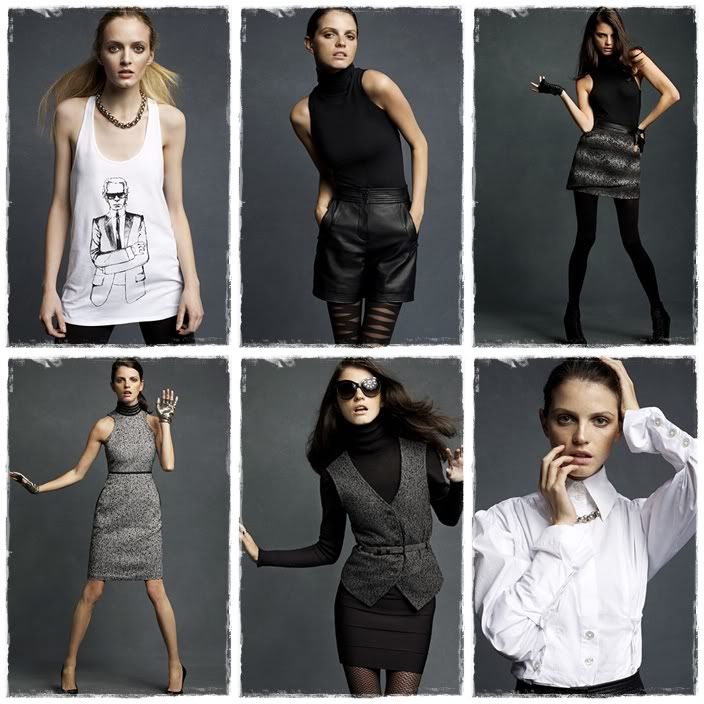 "Some of it will be a reach," is how a Macy's executive described the chain's limited edition line by Karl Lagerfeld coming out August 31 in 235 Macy's stores and online. A shot of a dress from the collection, which includes 45 pieces ranging from $50 to $70, has already appeared in Vogue, but the full thing, the full Karl-ness of it all, is only out now. In the slideshow, view the entire collection, consisting of lots of tailored pieces for the office, some flirty day dresses, and even tanks illustrated with Karl's likeness. It's all very Karl, meaning that if you want to dress like the girl version of him, but not invest in real leather, it's just the thing for you.
- the cut
I think the fashion mogul himself just got the whole fashion industry and faithful army of fashion
slaves stopped in their tracks as they drooled over the exclusive line. All 45 pieces, with prices
well under USD100, are waiting to be snapped up from the racks, you bet. I am sure there will
be a stampede and a site crash come this month-end but whether or not you will be swiping that
card for a piece to call your own, bate your breath no more as
the cut
released the full collection
online.
I have picked some of my personal faves as above!