On 21 April, I had the luck to attend... not only my first classical music concert,
but my first show at the Esplanade Theater as well.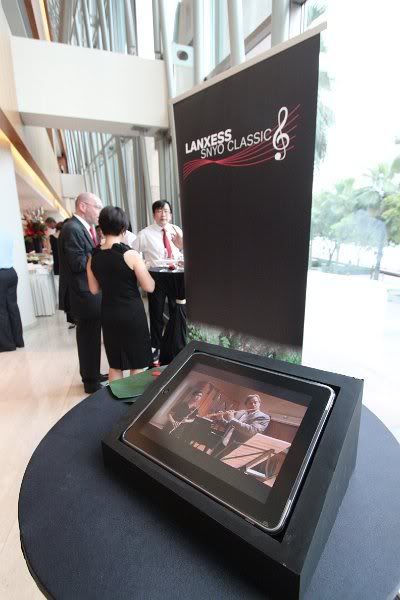 The second concert in the LANXESS SNYO CLASSIC series, the "A Musical Chemistry"
was the climax of the collaboration between the
Singapore National Youth Orchestra and Lanxess, a German leader in specialty chemicals.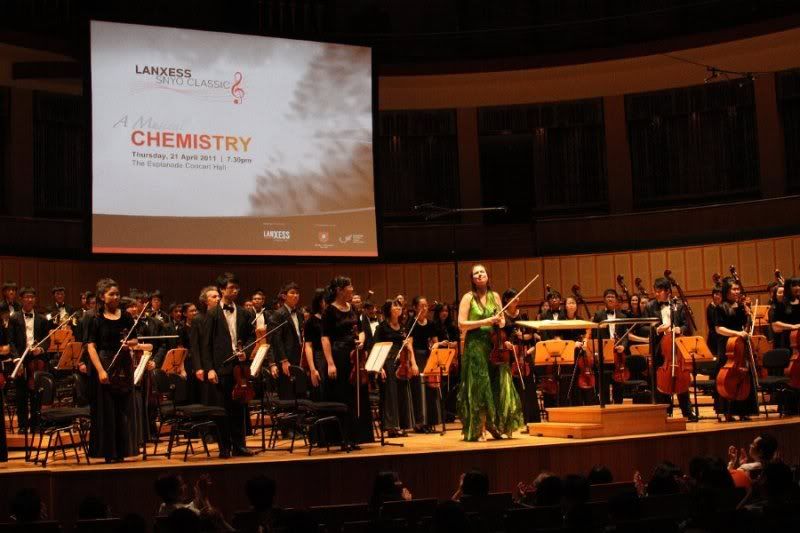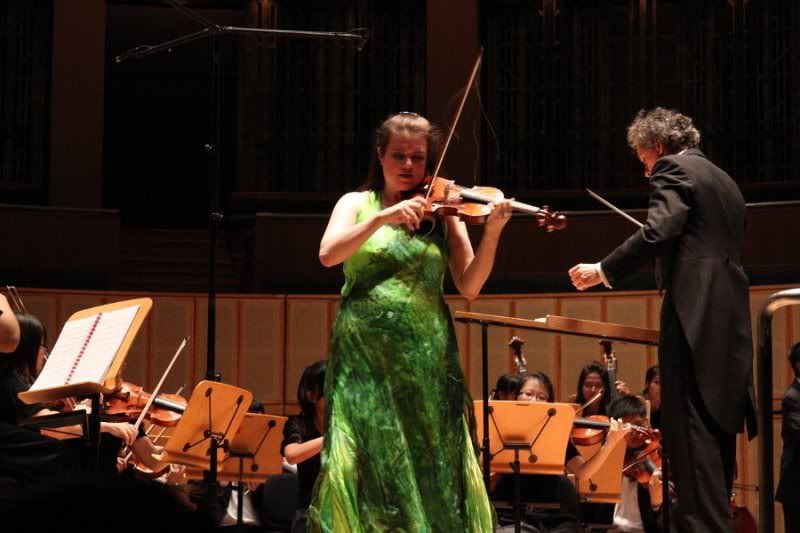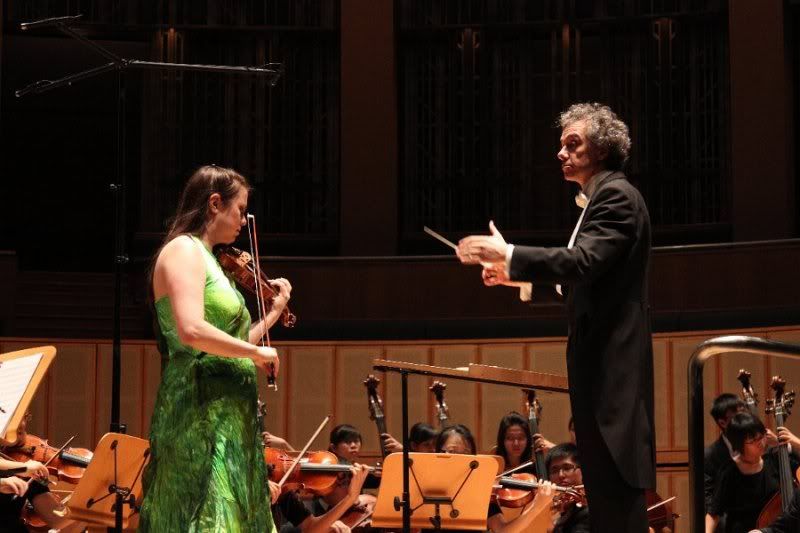 World-acclaimed violinist Lara St. John was the guest soloist playing Tchaikovsky's
Violin Concerto in D major, Op. 35 alongside the orchestra.
Alexander Polishchuk was the conductor and I appreciated having a seat so
to the stage, for watching him was quite interesting actually.
The audience was also treated to Wagner's Overture to "Die Meistersinger Von
Nürnberg", César Franck's "Symphony in D minor" and the world premiere of
"Fanfare for a Frazzled Earth" – a piece composed by local conductor and
SNYO Music Director Darrell Ang for this collaboration.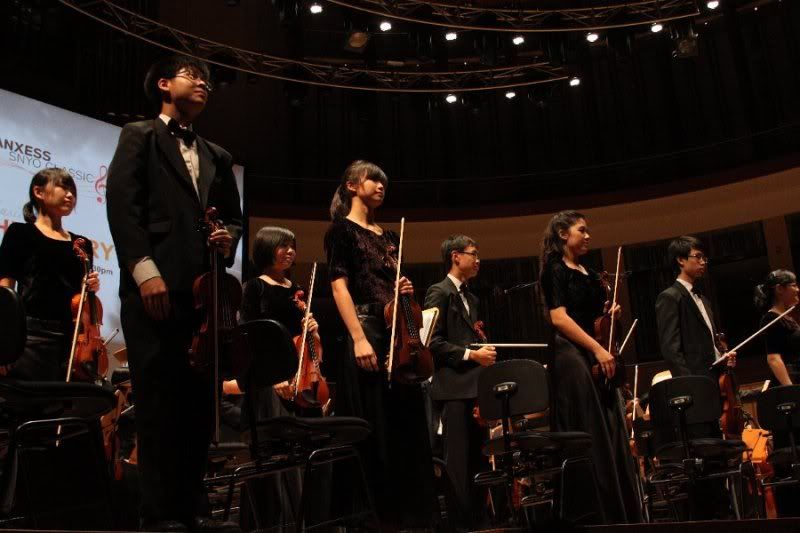 It was truly an eye-opener for me and I believe so for the over 1,400 people
who turned up at the classical performance as well. We did not went home empty-
handed, thanks to the Lanxess folks. I was treated with mementoes which includes
"Mozart – The Knights" (an album Lara collaborated on with her brother Scott).
Many who stayed after the concert even had the chance to get up close and
personal with the Lara in person for her autograph and a memento shot. I was
rushing off after the concert and so missed this rare opportunity unfortunately.
Wish to catch some live classical music action yourself?
Peel your eyes for more information coming your way for a concert on July 10, 2011.
LANXESS and the SNYO will be working together once again to bring us a free
outdoor concert at the Singapore Botanic Gardens. Yay to the outdoors!
Event pictures taken from/ See more event pictures at
http://www.lanxesssnyoclassic.com/#
Read more about the event and find out how Lanxess is are
contributing to our local arts scene at
http://lanxess.sg/en/lanxess-snyo-classic/2011-event/2011-event-highlights/a-musical-chemistry/
Lara St. John's Facebook page at
http://www.facebook.com/pages/Lara-St-John/69500875497