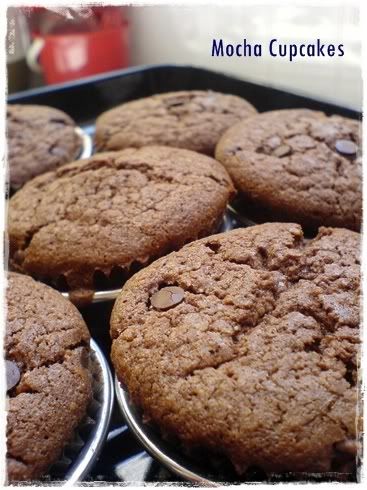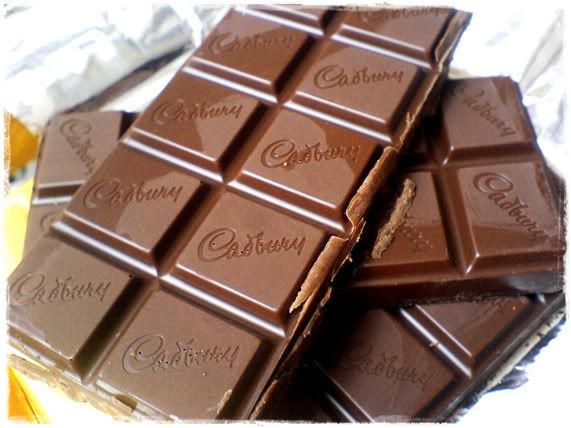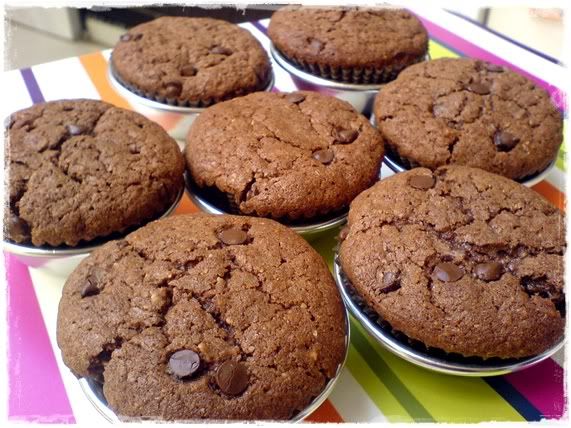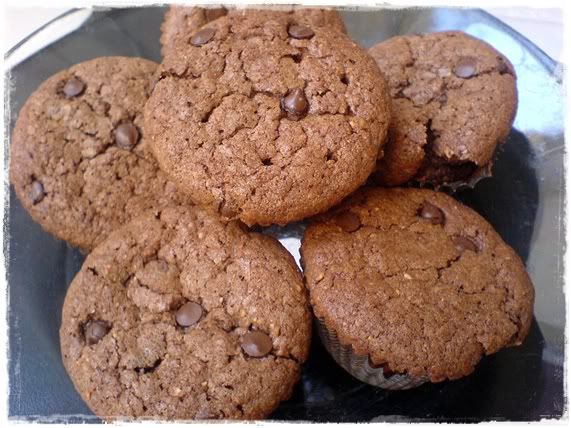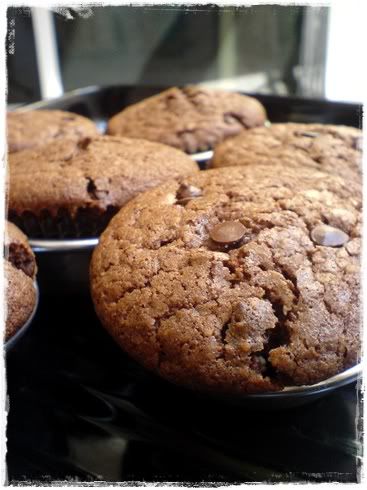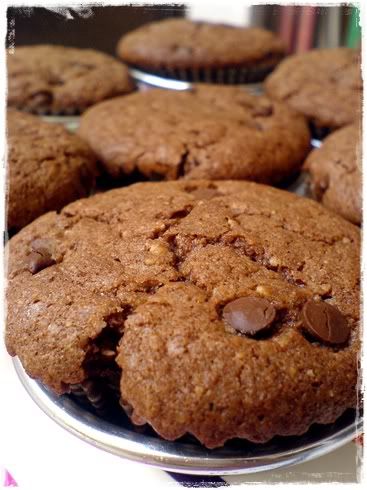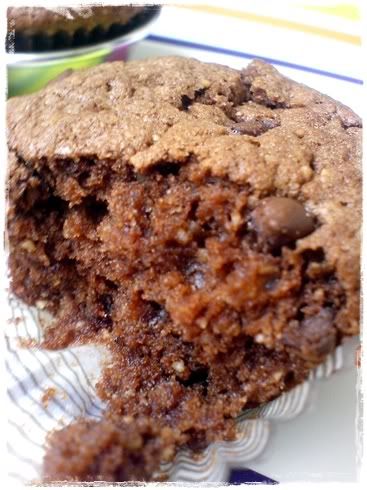 Birthday coffee-chocolate cupcakes for the mom!
I am really please with this batch because everything came out well and consistent.
First time using ground almond in the batter and it really adds flavor and bite.
I polished off a couple once they were fresh out of the oven!
Splurging on good Cadbury dark chocolate was a good idea indeed too. I had a few squares left for some munching (not intentionally).
The whole lot was gone fast and the sister is asking for more already hehe.
These are so addictive that I think I should wait for a few more weeks before a second attempt.
I love biting off the crusty tops first and then work my way down. HA!
At least I don't have a touch a single oreo making these...