21-23 dec
i had a nice little virgin penang trip before i started ibm last april.
so, just before i was scheduled to start my new job stint at the bank,
i was rather psyched to go on another trip. believe me when i say this,
but i was quite keen to book myself a solo getaway to bintan.
it was not that i could not trust myself to survive myself, which i
am sure ain't no easy feat as what some of the besties would say.
i could not even bring me for a lone restaurant meal or movie,
much less go on a solo trip!
but after hearing how the wolsest (slowest) manage to return to singapore
from her lone bintan trip, i shot an email to the resort reservations right
away to enquire on the details of a short getaway - for one. of course, trust
me when i say that the dramamama monster in me had advised against
going a.l.o.n.e. because of all the possible "what ifs" in the world. it does not
help that i am absolutely the best person to provide directions to anywhere
except for any place that is within 5km radius from where i sleep or slog.
well, in the end, the cookie decided to tag along. i must say that i was glad
and disappointed for his persistence for coming with me. after his firm stance
that he must go, i exchanged over 30 emails with the reservations again and
voila, we had our seats and bed confirmed! oh, and not forgetting -
the outdoor jacuzzi!
having said that, i must highlight how cookie had been the
highlight
of the
trip. it was a tide-less and sun-less bintan, and with our limited budget, i was
really happy to spend just that 3D2N alone with him with - no internet, phone,
newspapers, trading, online shopping, whatsoever. it was just a couple of hours
of escapism, you may think, but i was selfishly contented enough to have my
boy all to myself.
day 1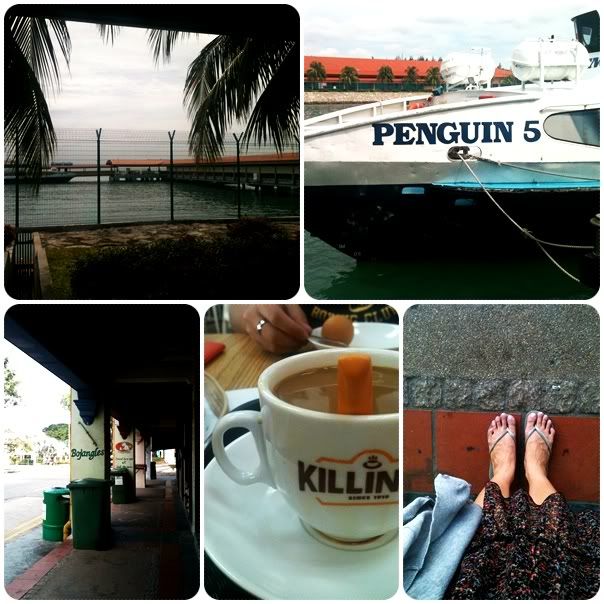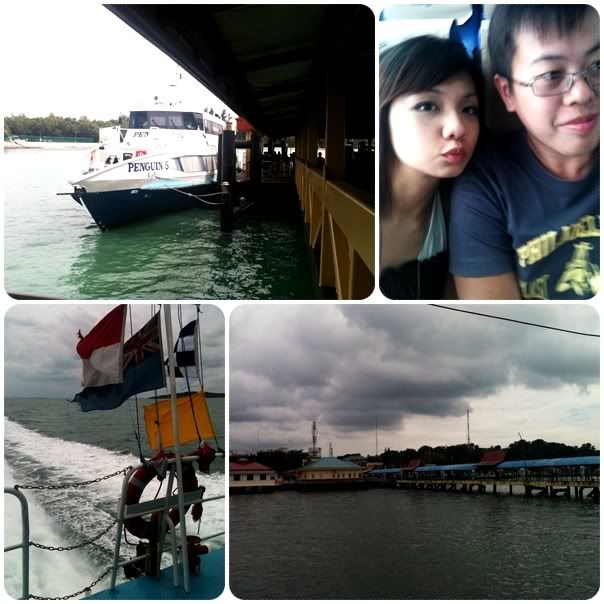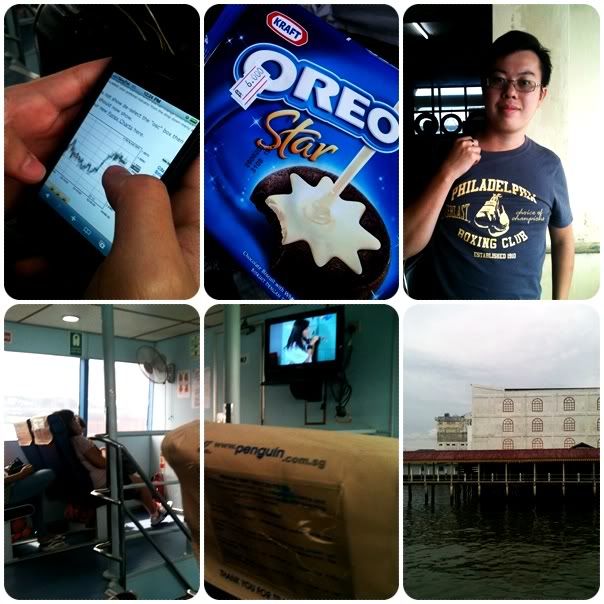 it was a very early morning; that was all i can remember actually.
tried my darnest best to conceal morning eyebags and jolt-start the brain with
Killiney at the ferry terminal. our penquin is gonna take us to bintan! our lunch
was oreo star from a petrol kiosk in bintan. these are surprisingly good.
arrival!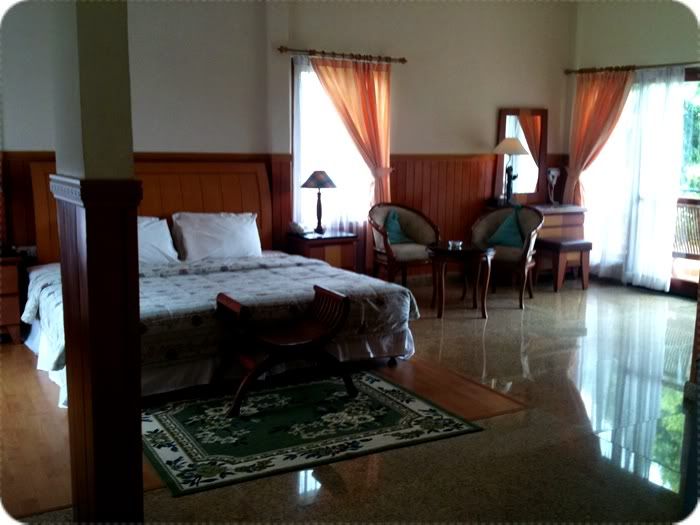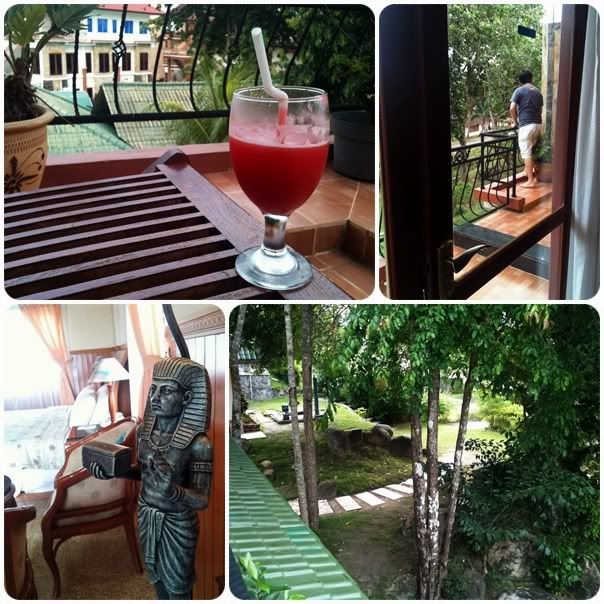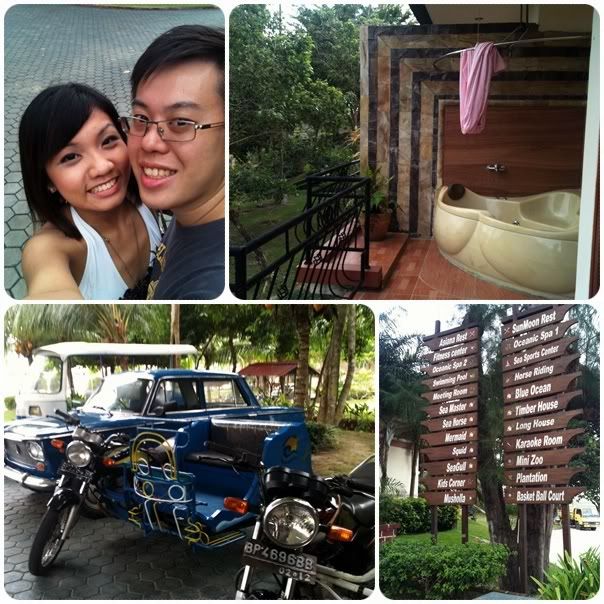 the whole ride from the ferry terminal to the resort took about an hour plus?
i could not remember again because i was woozy throughout the ride.
pretty excited to touch down this little place where we will be calling home for
the next two nights. outdoor jacuzzi looks promising already.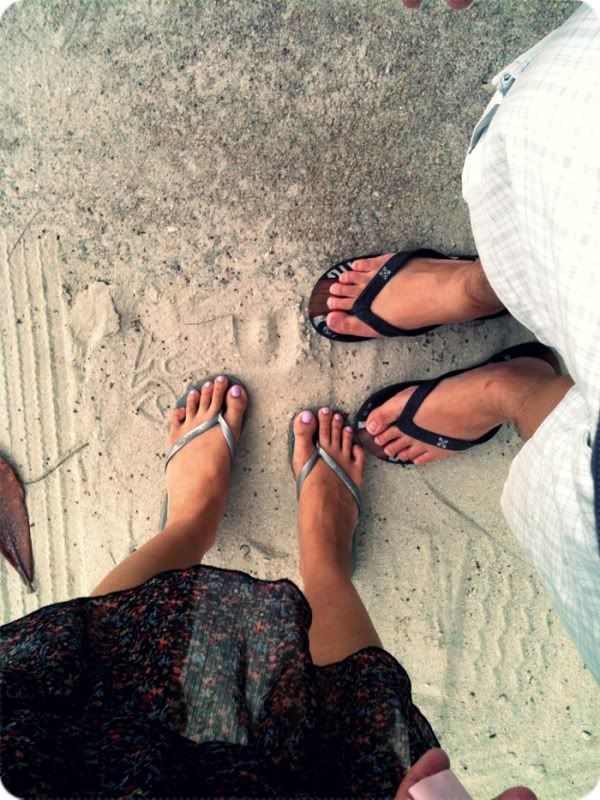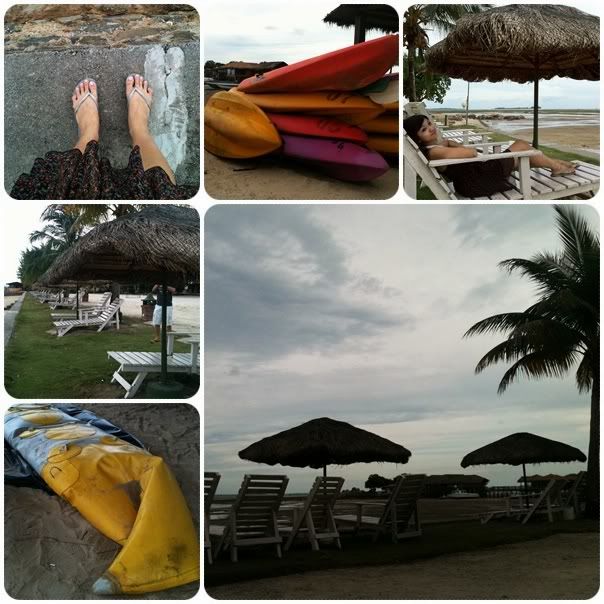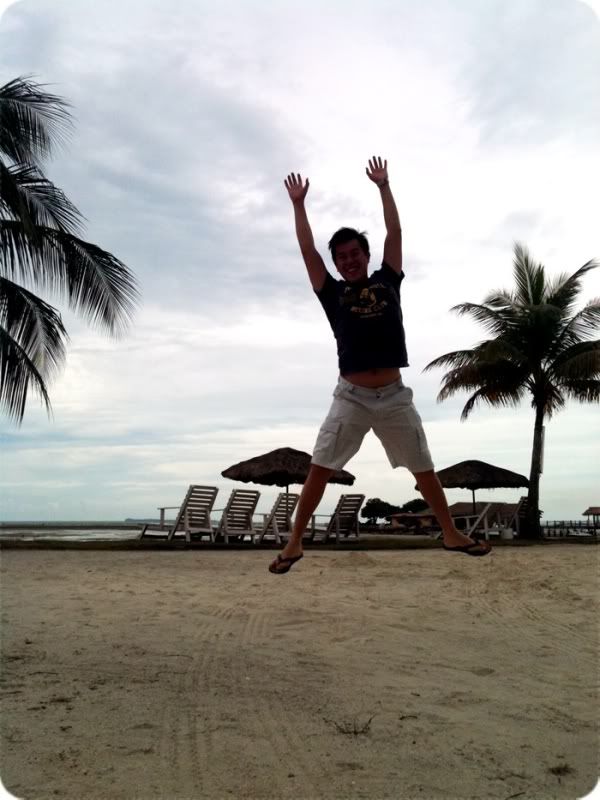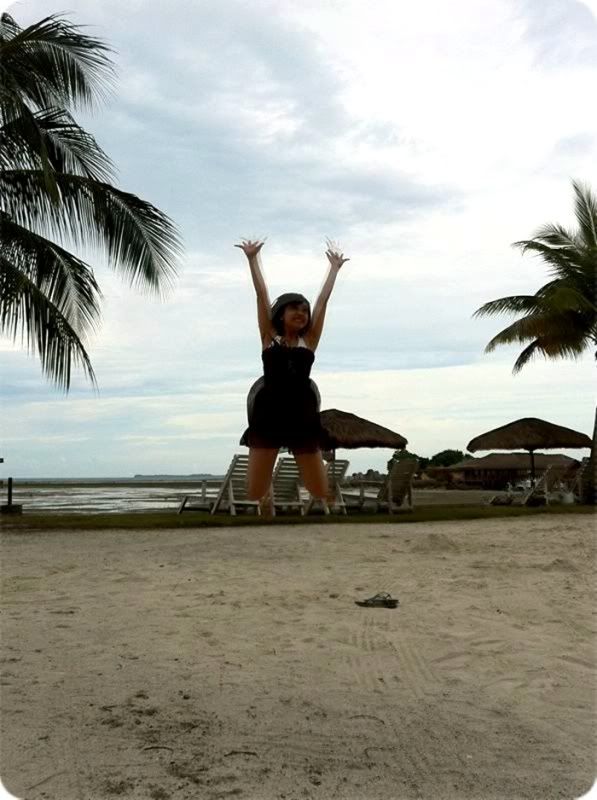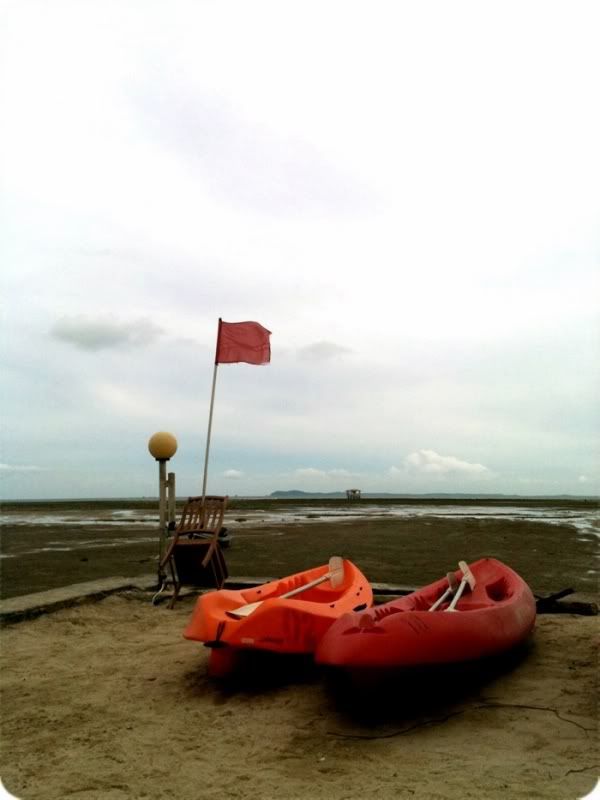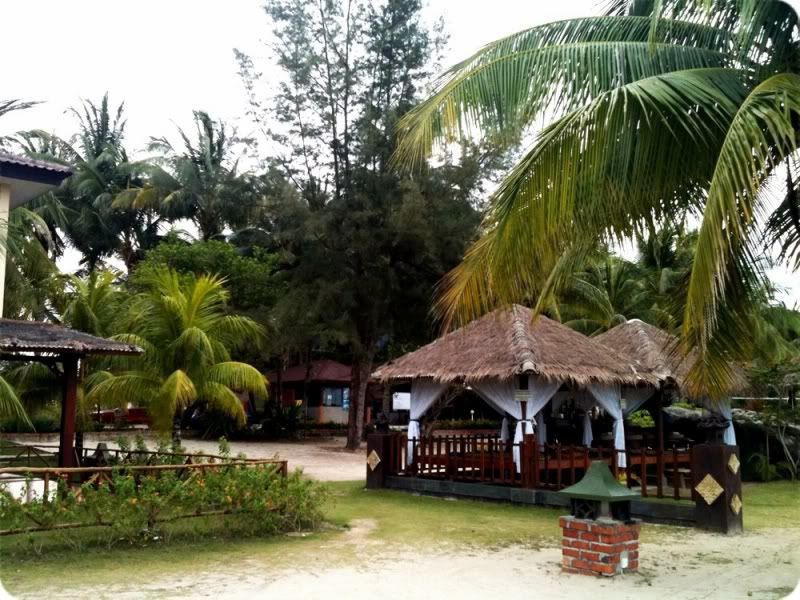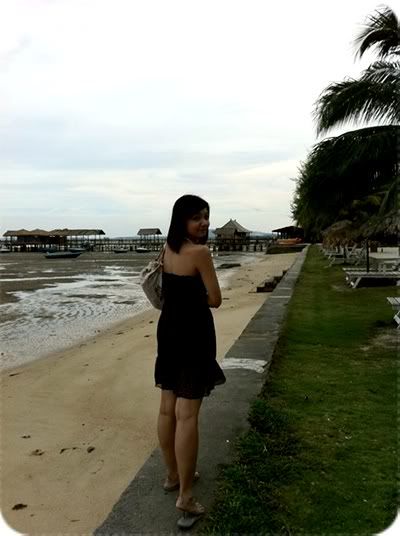 i dragged the cookie to the beach for some nice exploration for beach babes and hunks
but it seemed that we were the only ones around hahaha. the resort and beach were
deserted! blame the weather, and of course, my own negligence not to check the sun
beforehand. a quick check with the friendly staff confirmed our guess that the tide will
be out of sight during most hours of the day, which pretty much explains the lack of
human sightings on the compound.
anyways, we got pretty bored and hungry and there are only two restaurants in the
resort... we ended up at...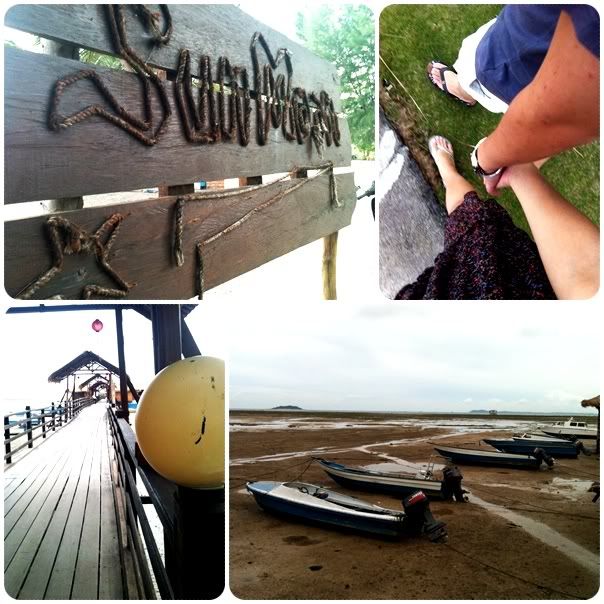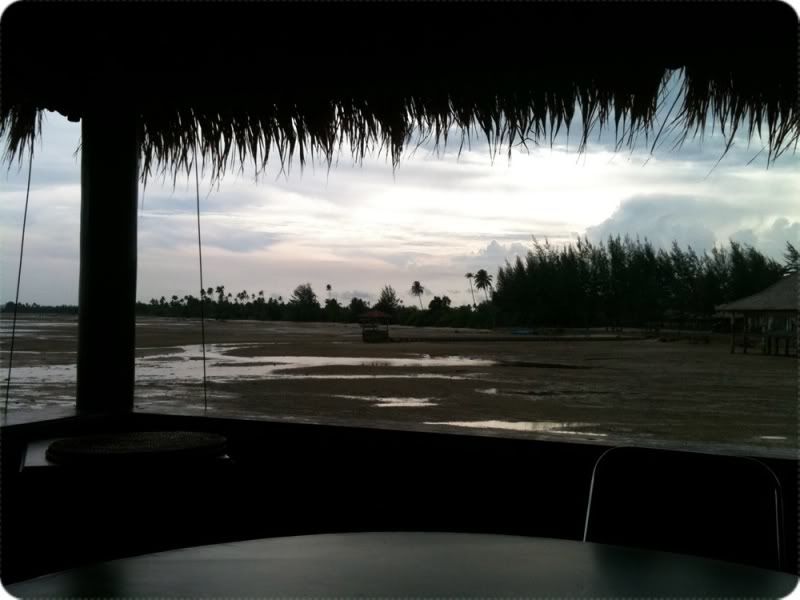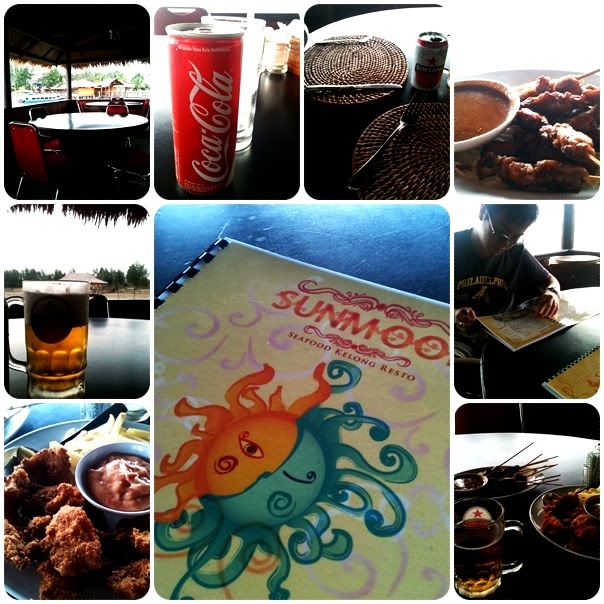 perhaps it was due to my own low and biased expectations of the food in general,
but when the food was served, oh boy was i surprised. or maybe, it was just due to my
empty stomach i don't know. i have been missing the satay ever since i came back. and of
course, who can not order that bintang beer since we are in bintan now! forgettable but
obligatory.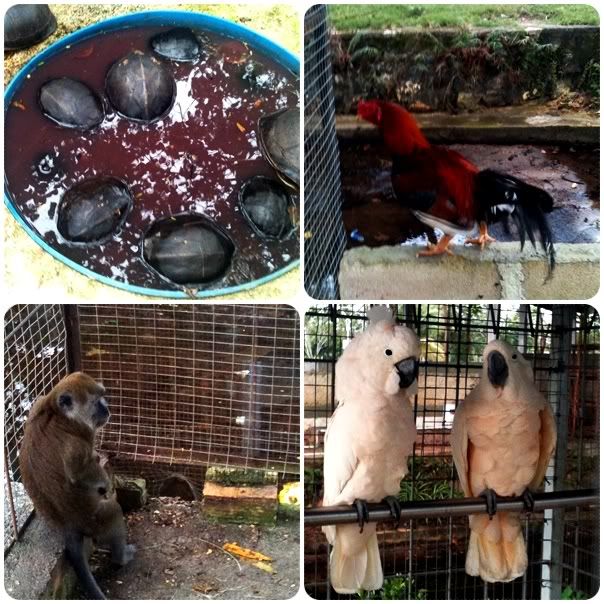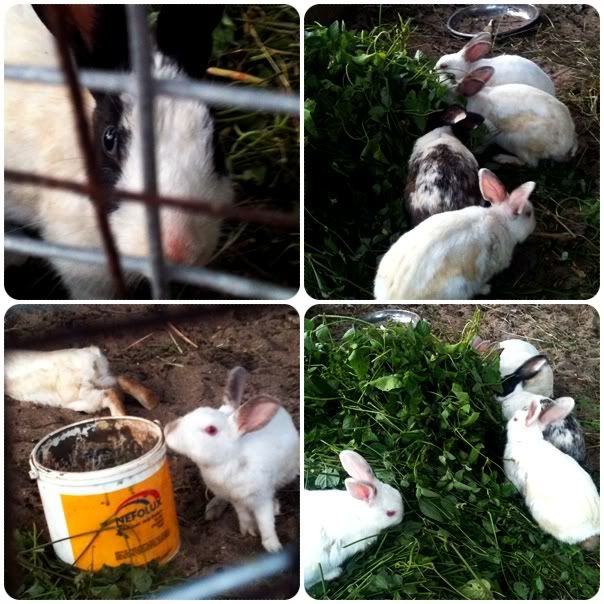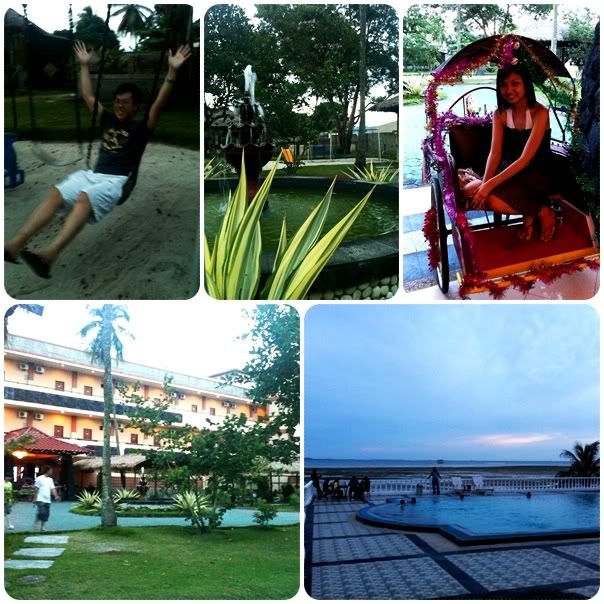 the resort private mini mini zoo provided some nice "oooh" and "ahh" for post-lunch
entertainment. we explored the other side of the restaurant too where we almost swing
our lunch out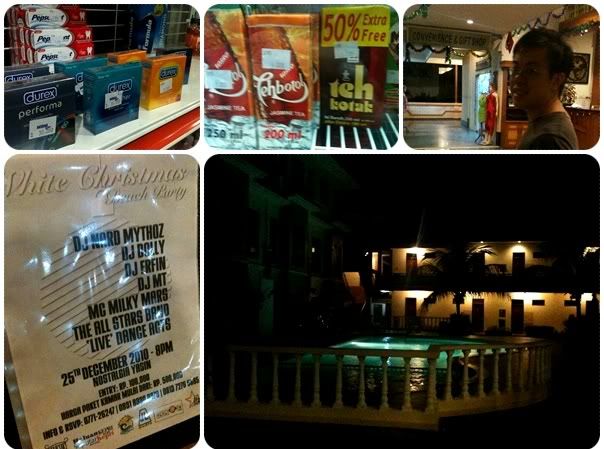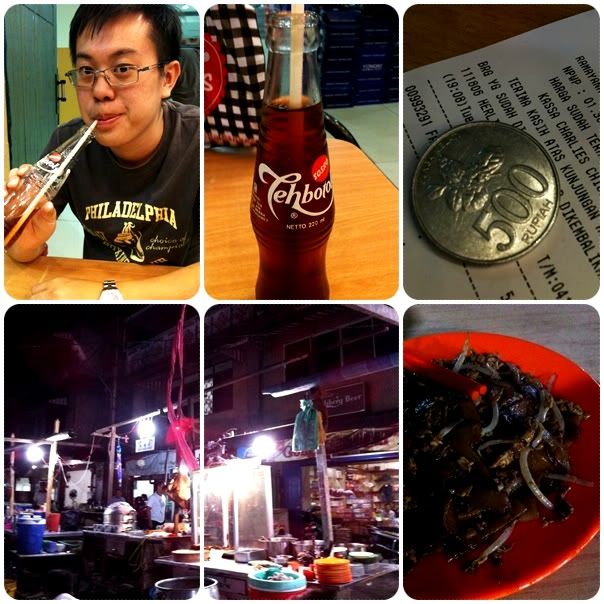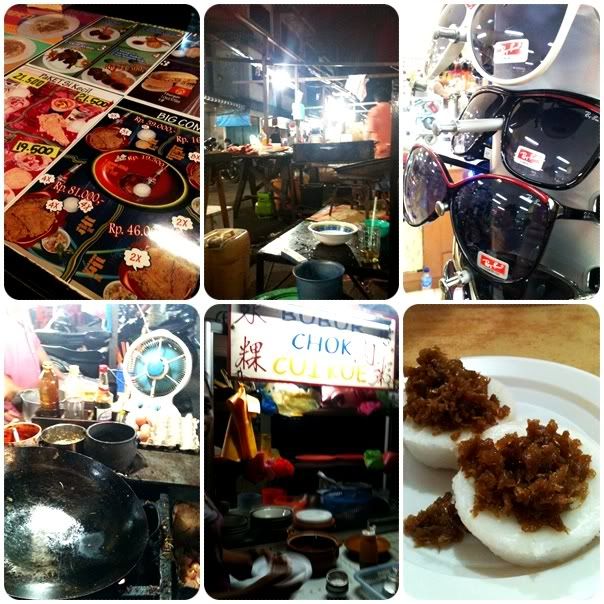 we rounded up the first night with a night tour that the resort provided for a transport fee.
we slept our way through the hour-long journey into bintan town in this little van and was
glad to find us reaching the destination in one piece because judging from the way the van
weaved through the traffic, it was no wonder how many vans he could have smashed. the
mall was disappointing, with phony ray bans being the best find of the day. not wanting to
get headshot by my mates, i decided against buying them back. besides, the letters stamped
on the corner of the lens is just different. don't ask how it is, but i just feel it was rather
ridiculous. dinner was at this open-air night market where we had the char kway tiao and
hor fun for about $2 or less? nice.
i guess the bonus of the trip was the opportunity to chat with the the couple on the night
tour. they happened to be NUS students and we had a nice talk throughout the entire
journey almost.
day 2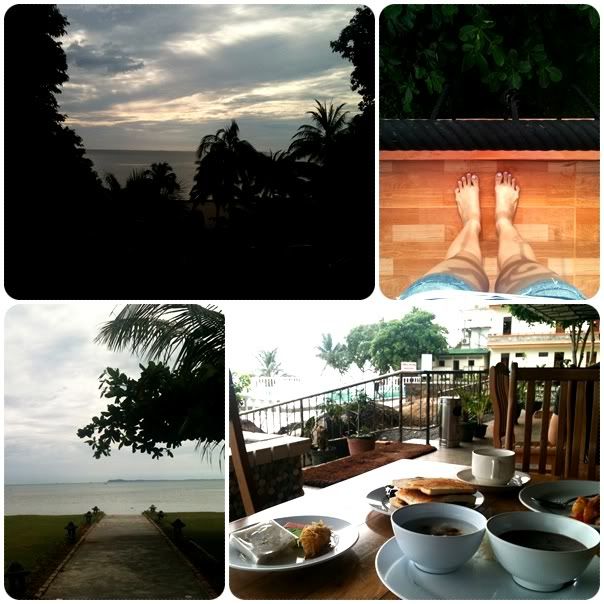 complimentary buffet breakfast where we met dasmond koh and mates.
enjoyed the noms by the pool and beach so much i wished i had more time there.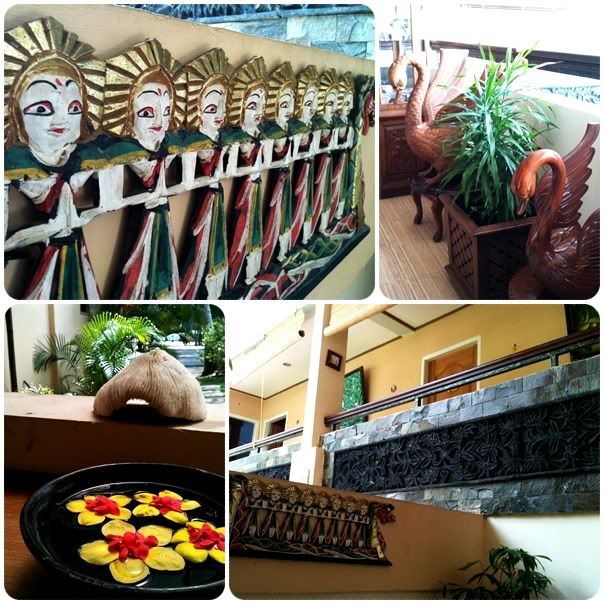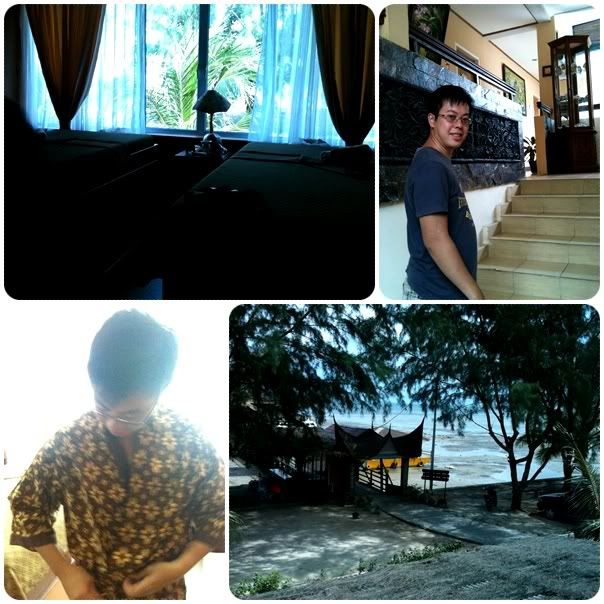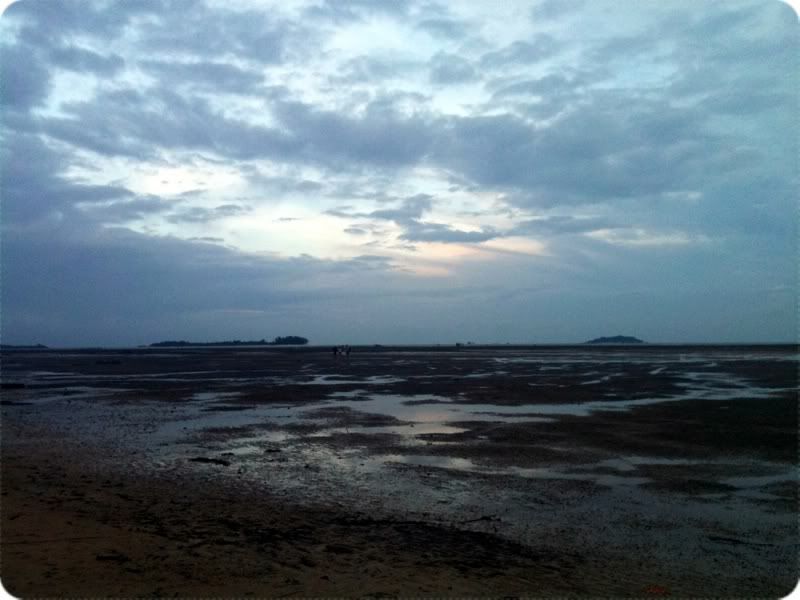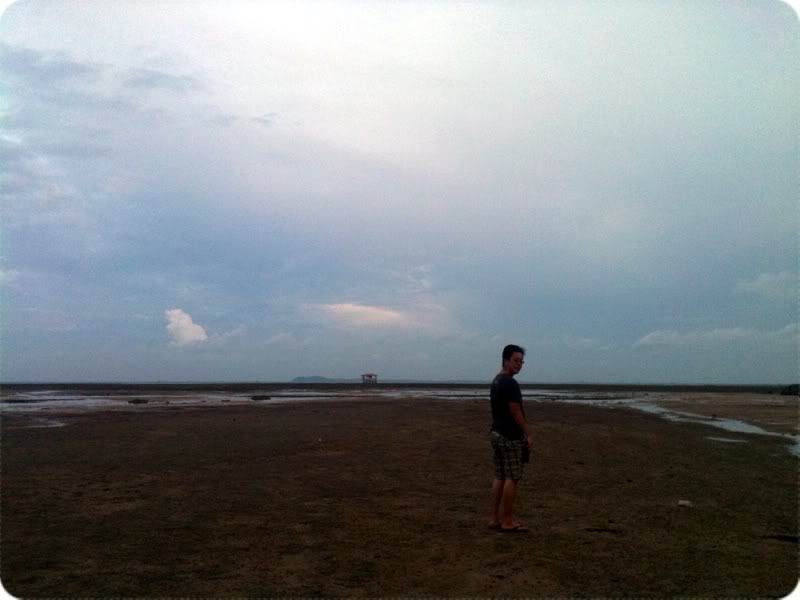 spent the entire afternoon pampering the tired body with full body massage and facial.
the massage was really shiok, and i was enjoying every bit and minute of it.
my masseuse was a very skinny and petite young local, but wow i was really impressed
by her strength. my eyelids gave way during the facial at the most painful part when the
beautician was extracting my blackheads on my nose.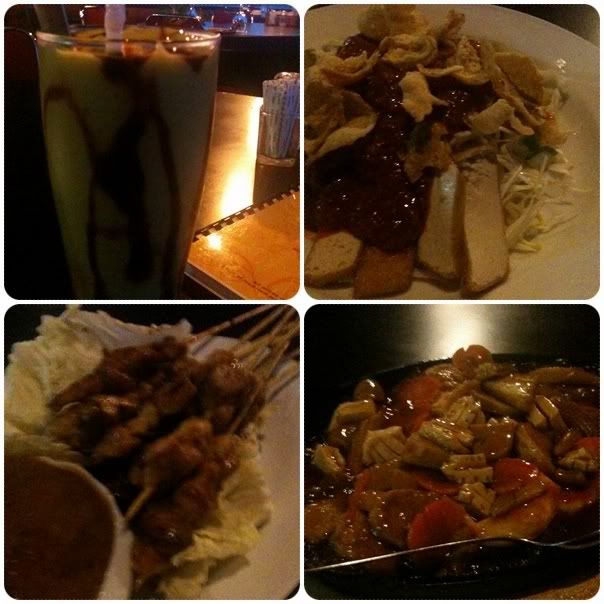 took another walk with superbly scrubbed body and face at the beach and had our last
big feast at sunmoon again. i was feeling indulgent and ordered the avocado juice. sedap
to the max!
stayed in with sherlock holmes dvd and a half a can of heineken later, i was
knocked out officially. gone were the days when i could down gallons of beer with reckless
abandon. still, i was glad i fought to stay awake to get a dip in the outdoor jacuzzi again
before heading to bed. was it drizzling outside that night? yeah i think so.
day 3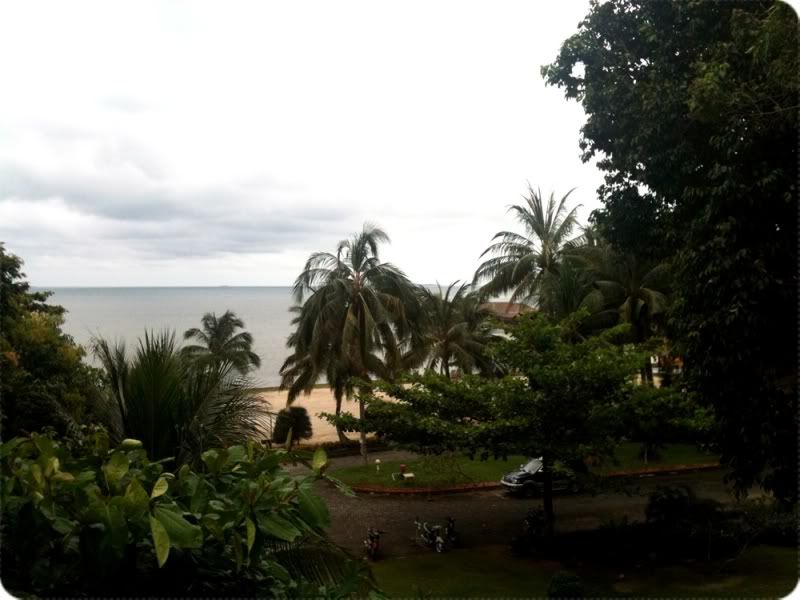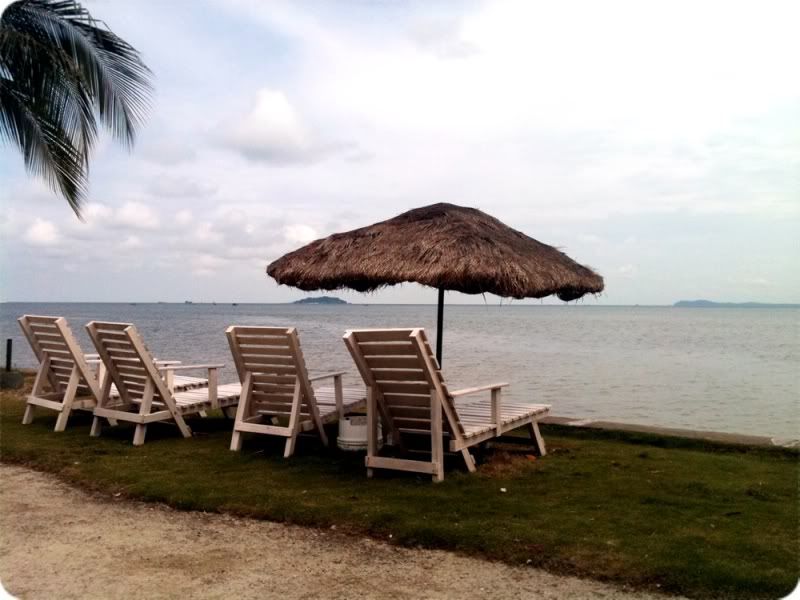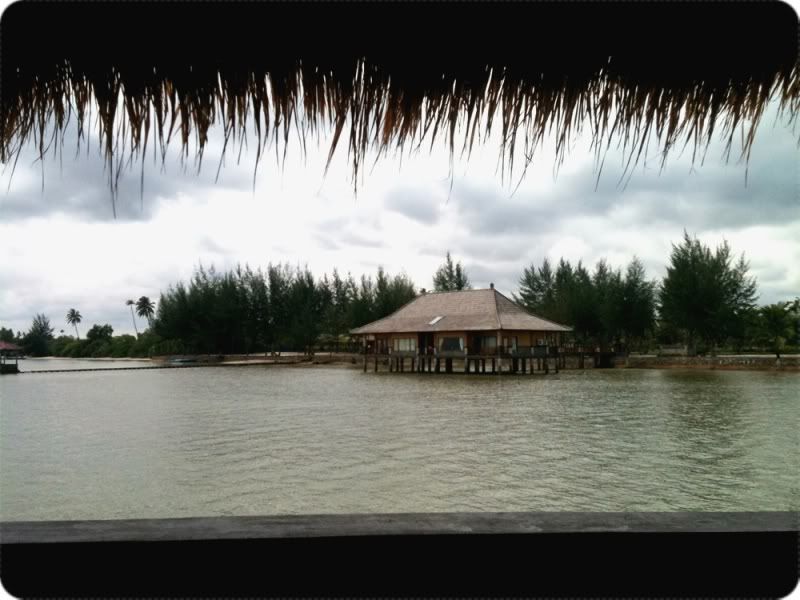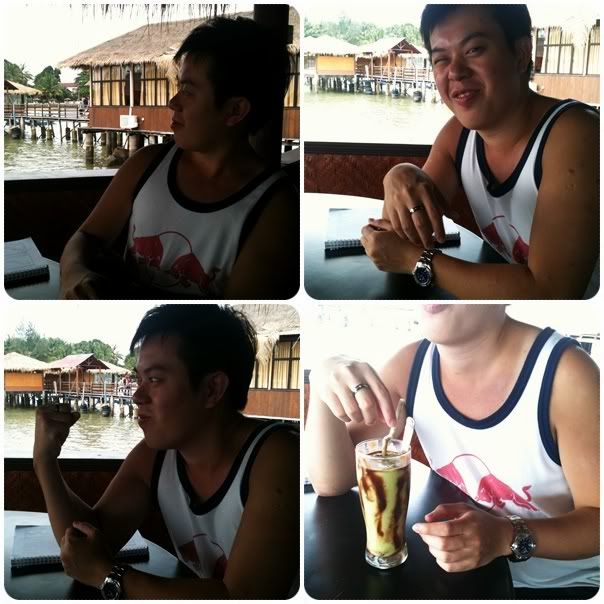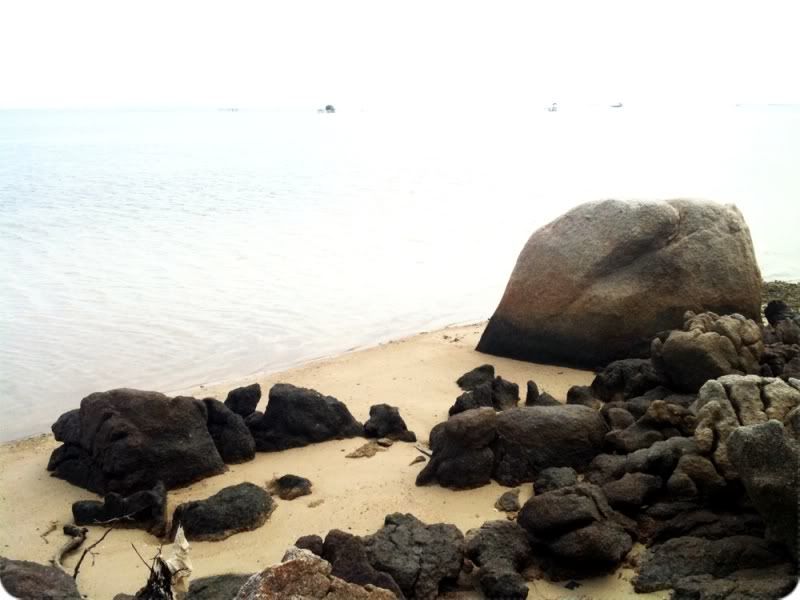 breakfast, packed, another order of avocado juice, another dip,
and then the byebyes.
i miss the nice big room and of cos, quiet moments with the cookie already.
hopefully, the sun will be out full blast the next time cos i missed all my sea activities!
i have added another short getaway to do sea stuff on my "to-do list" for 2011 already,
and of course, i'm crossing fingers that penang june "eatshopmassage" trip with the
cookiefamily. i've been thinking about a possible cookie trip for some time and if time
and circumstance permit, we may really get our asses on the beach and gurney drive
again! honestly, i cannot wait for some cookiemama bonding time, and of cos, the bonus -
penang durians on season!
"
nothing
beats having you here around"
please know that it's true and that i would not exchange
anything
else in the world
to have your presence. it's not just the SGS i know. it's something a little more,
something that makes me feel warm, fuzzy and secure inside when i know you're
just a mere 45-min car ride/ a ring away from me.
ok, on second thoughts maybe i need to do something about the eyebags for all the
late-night phone conversations...
enough of the mushyness! :)