What I baked on the first day of my break after leaving PSD.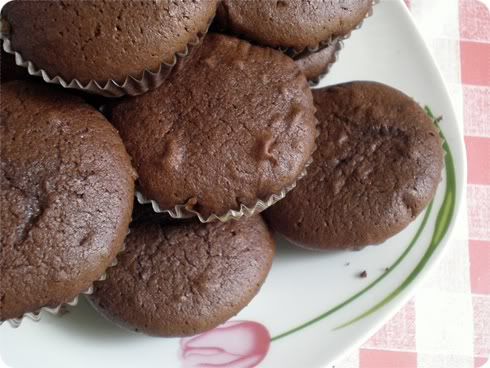 I was a little lazy and used the cake mix but I added some banana mash in the middle for a
nice extra touch of chocobanana goodness.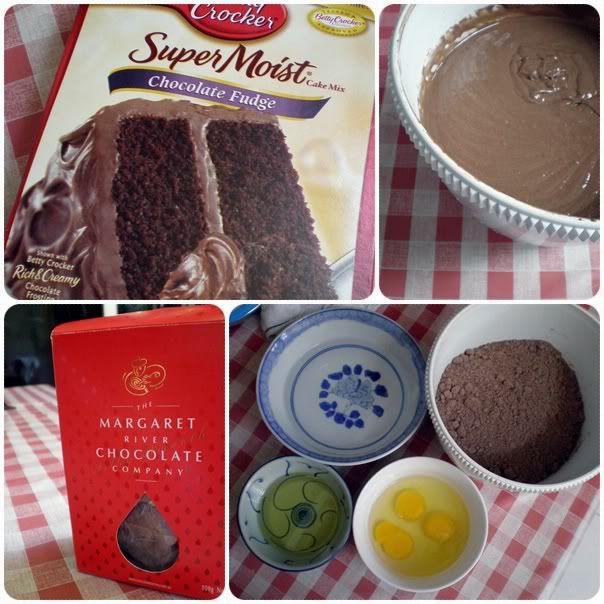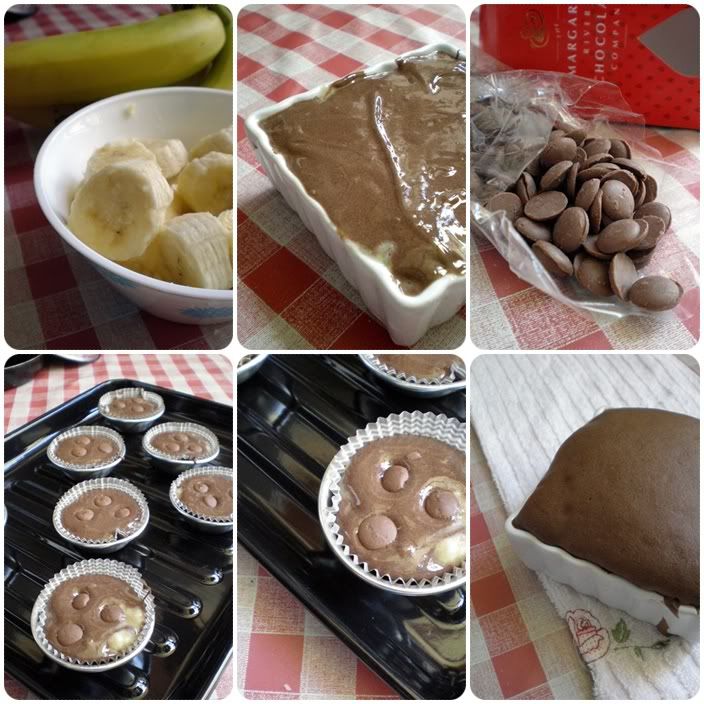 I wished I had more chips but alas, my packet of chips expired and I had to use the choco
coins Leo gave me from his Perth trip.
These were good and I can't wait to make them again with more chips. Imagine how they will taste
when the gooey melted chocolate chips melt in between the banana.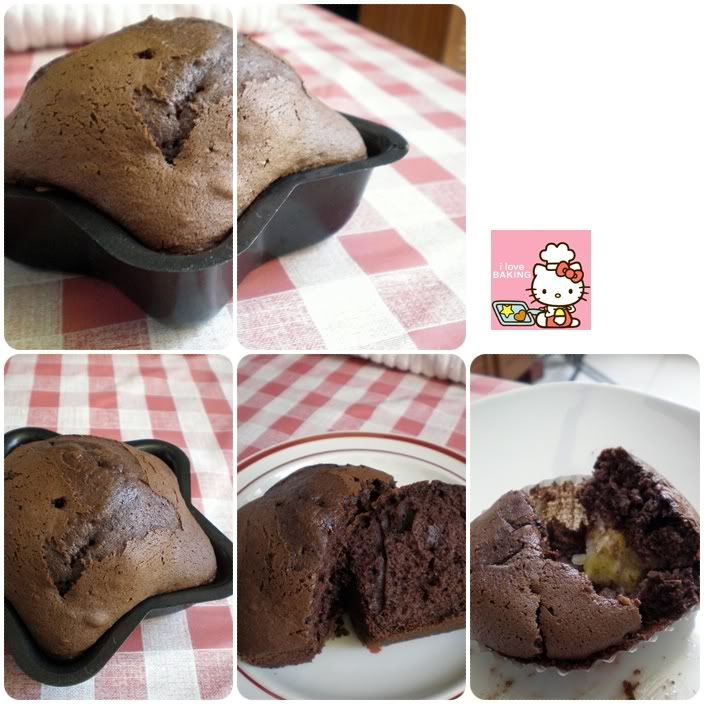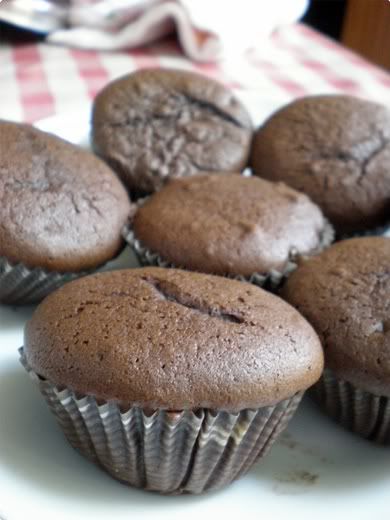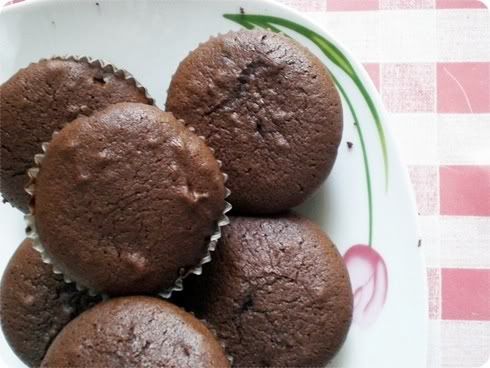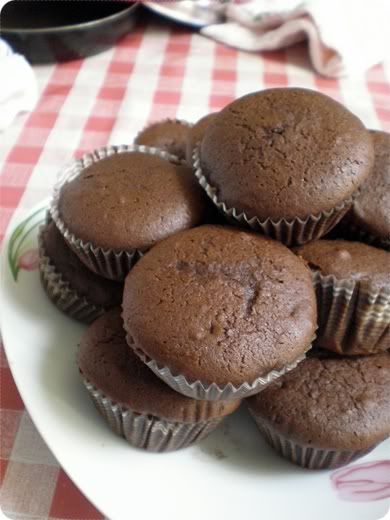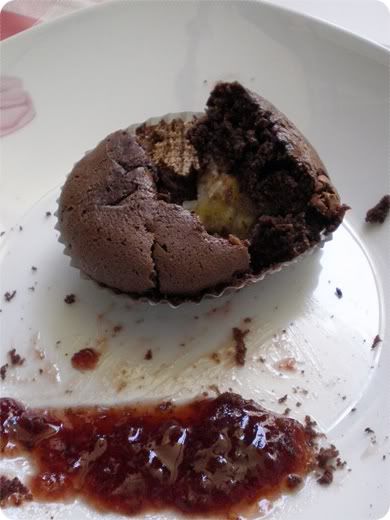 Yum!