I was meant to write a little something, or even post more pictures but I guess whatever
time that is left after IBM-ing, goes to (in no order): Oreo, Cookie, Laundry. I am ashamed to
admit that I have indeed neglected the girlfriends. There are so many I think about constantly
everyday as I get through the daily routine. I try to say my virtual "hi"s although I understand
that they can never work well like a simple face-to-face "hello". But still friends, you know
who you are.
Life with Oreo around has been really amazing than I expected I must say. When I agreed to
take her in from Janice early April, I must admit that I did not give it much thought
about whether I will have the capability to take care of it well. All it took me to come to
the decision to adopt her was these photos and hearing that she was abandoned in front of
a coffee-shop in a plastic bag - all bloodied and attacked by ants.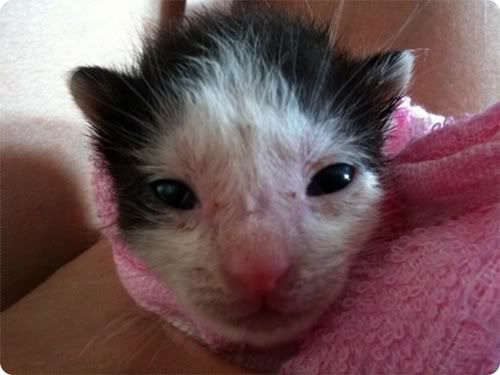 Oreo's brother, Chestnut. He's a cutie-pie but Oreo's smarter.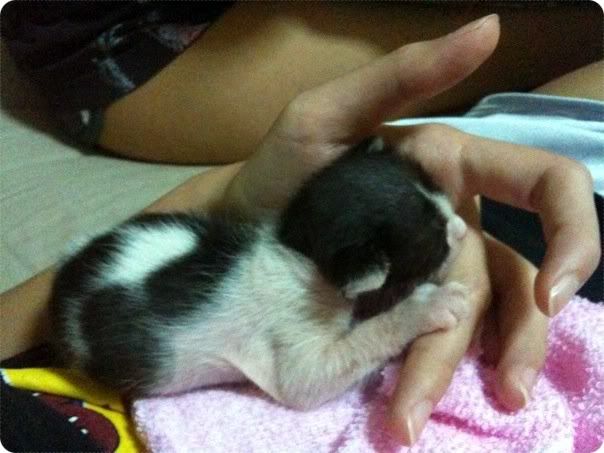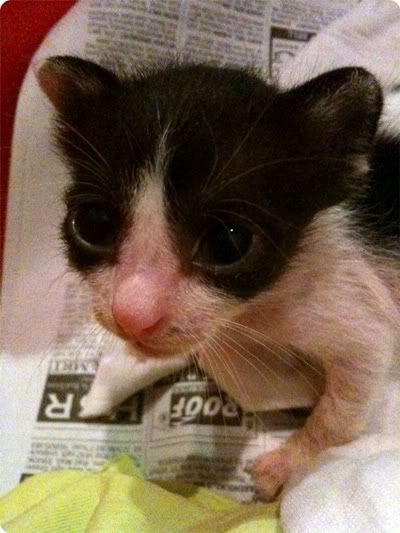 But I must say that Oreo has been growing really healthy and strong. I hope she likes my
humble abode here. It's good therapy coming home after a hard day of work and stroking
her little head and watching her stare at you with those big bright eyes. Honestly, I am
surprised that I haven't step/ trap/ starve her yet. Long live Oreo!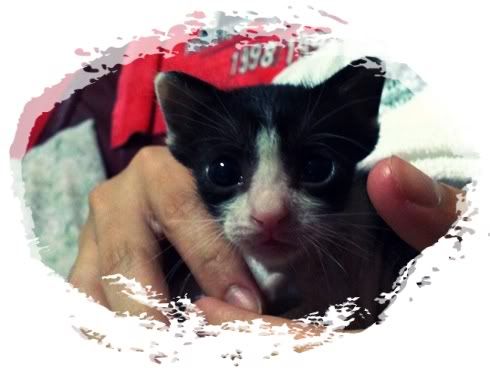 I know some people are real sick of me yak about Oreo all the time (esp chabor) so I shall stop
here. For more cuteness overload, I have more in my FB album. If you are not my friend on
FB, you cannot view them. But if you are not my friend, you are not Oreo's friend so I guess I
cannot share her cuteycuteness with you.
Honestly still don't believe in happyeverafter but we're cool and happy now.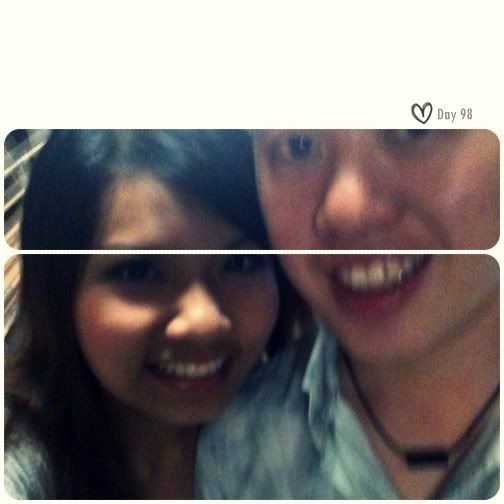 (wow no food!)