Tis the season to be very very jolly and eat, play, be merry!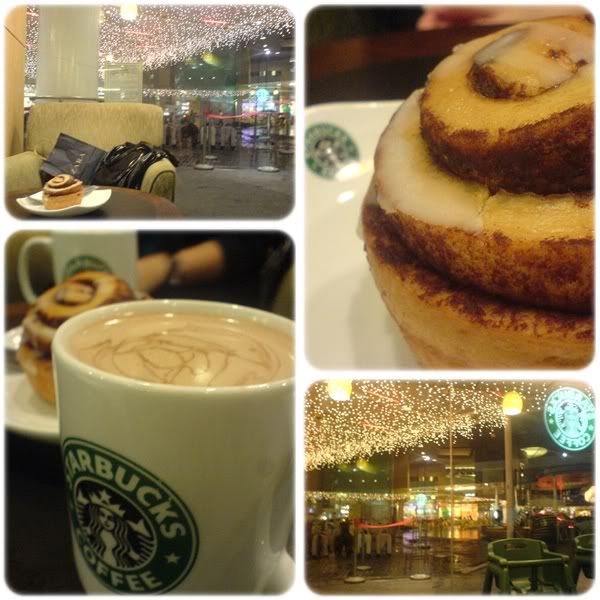 This was the one of the start of the many many pepp mochas I had. I am certainly not complaining!
I really love just chilling with Chabor! :)
The cinnamon bun tasted nothing like the ones in States though but it provided the much-needed
latenight carb relief.
Well, at least it was raining outside right then @ Vivo. Me likes.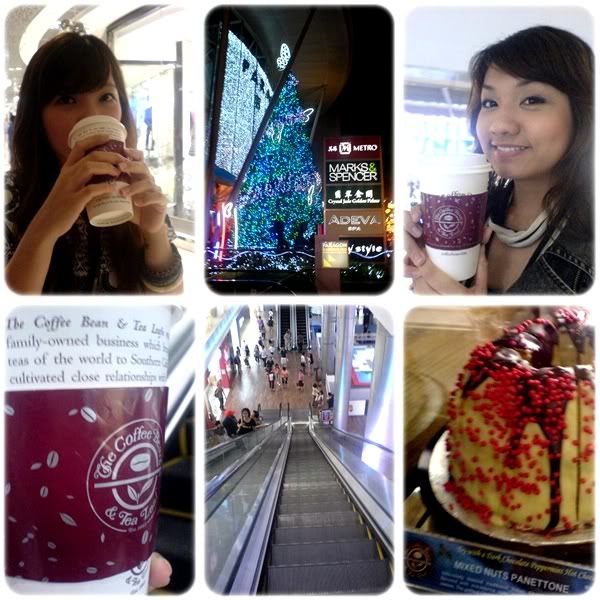 Chabor and I couldn't resist Coffee Bean's version when we were rushing our way through
Ion. While Starbucks' made a good mean cup, Chabor preferred kopi bean's better. Me, on the
other hand is not biased towards either, although I must say that since pepp mocha is a perm
fixture on kopi bean's menu, I will tend to gravitate my preference towards Starbucks.
Besides, I think Starbucks' red cup is an instant mood-lifter!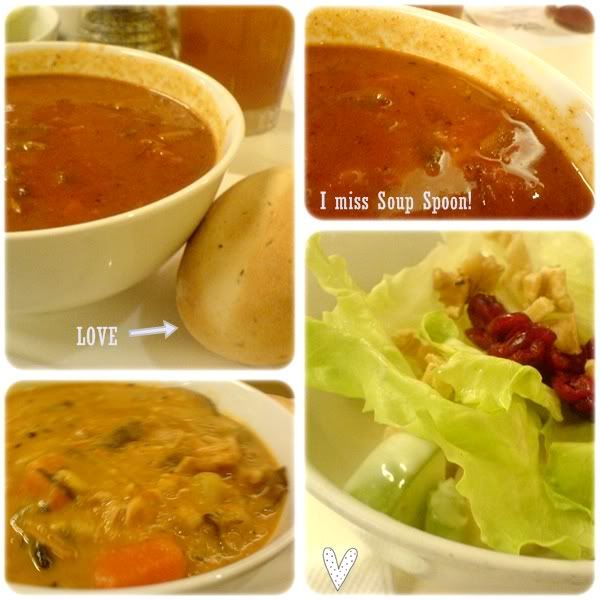 I love love love Soup Spoon, almost completed my card finally but I can't seem to find it.
I can't wait to try The Handburger too, which is conveniently located next to Soup Spoon at
Raffles City basement.
Lunch at Magic Wok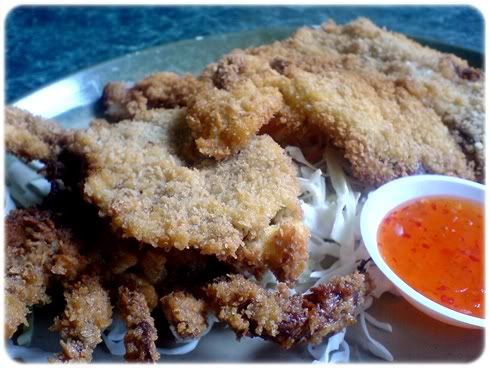 Soft Shell Crab
# Not too bad, but maybe cos I had low expectations. Or, perhaps because it was marked
down 50% as we hit a $20 bill. There were two and each was about the size of a palm. I like
how they gave us thai chili to go along with it. If we had mayo, it would be yums too...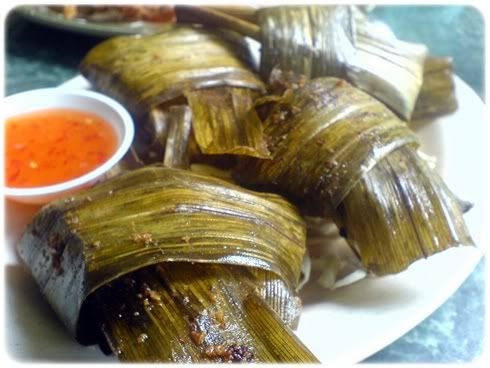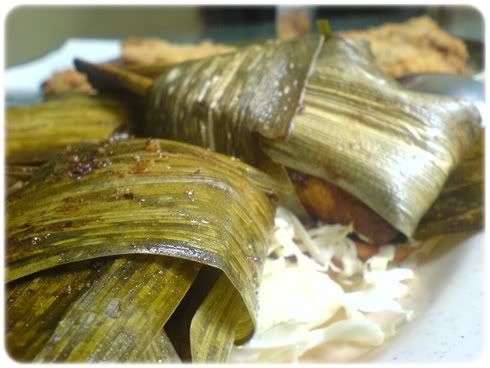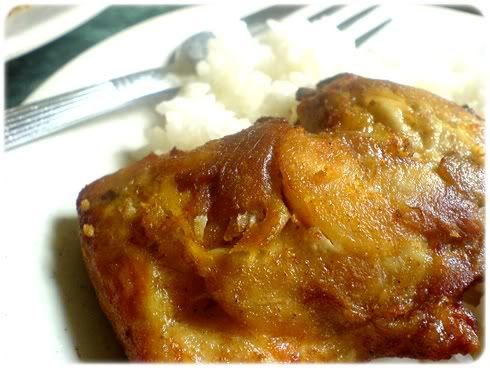 Pandan Chicken
# Juju highly recommended this dish and I must say that I really enjoyed my first taste of it!
It is simply chicken thigh chunks wrapped in pandan leaves and deep-fried. The meat is super
fragrant and not dry at all. With the thai chili, it was really awesome. Juju mentioned
that she had better ones out there.
More thai when Dr George came to visit us.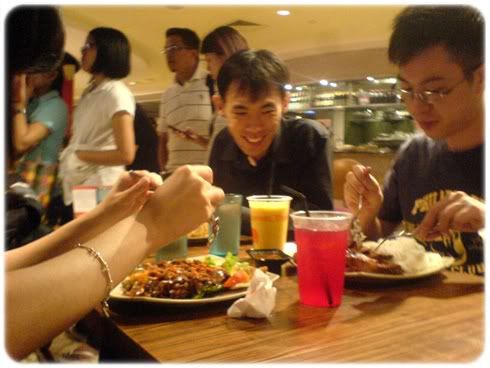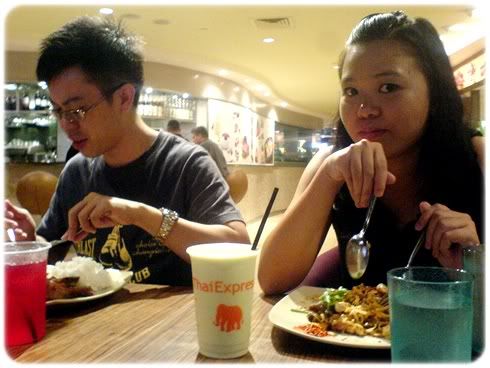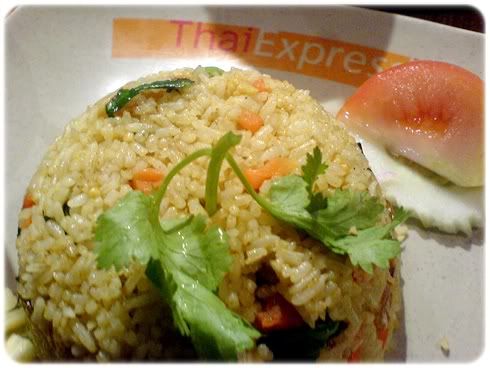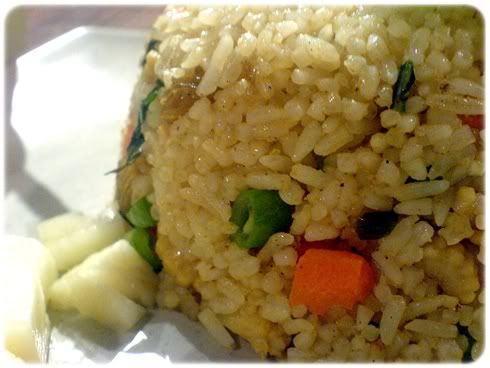 Pineapple Rice with Vegetables is so bland that I had to add a whole fistful amount of chili
flakes to stomach it. Avocado milkshake is one whole cup of sin, but soooo good.
We then head to City Space to catch some live jazz and a real cool view.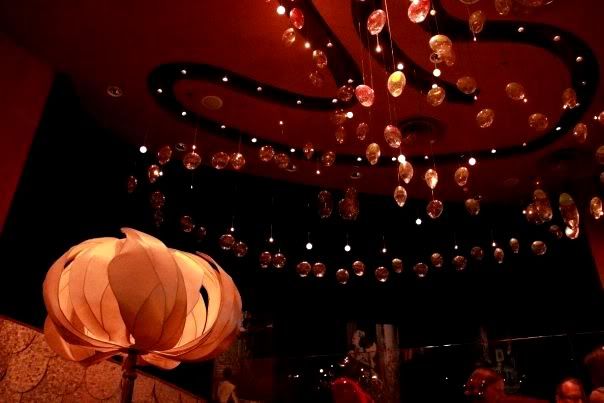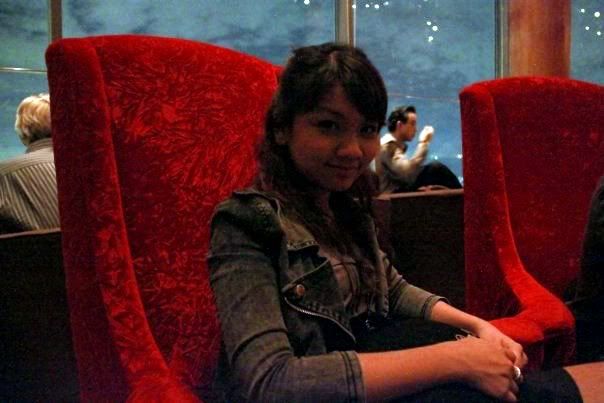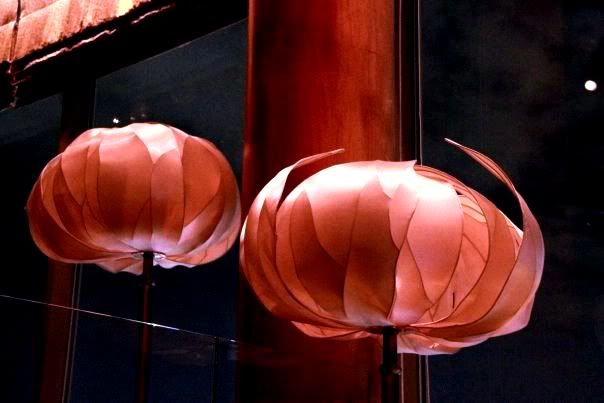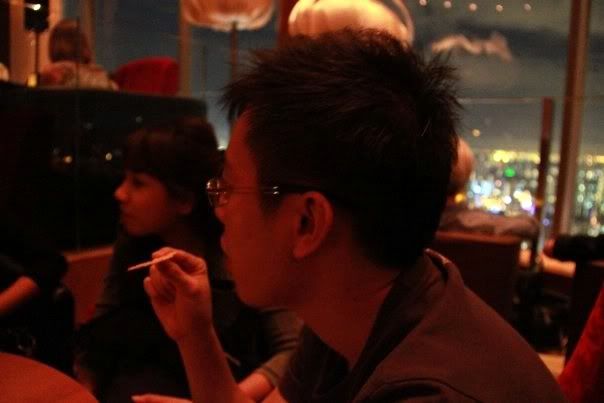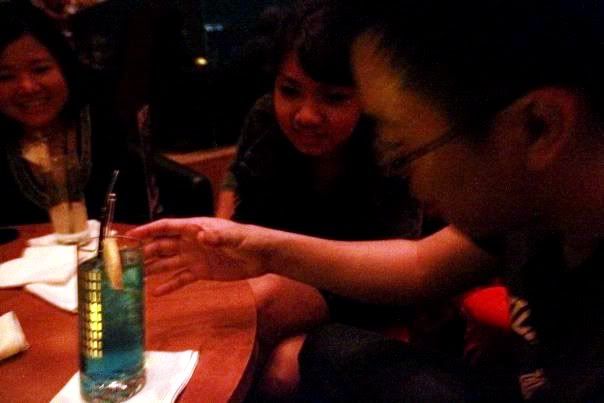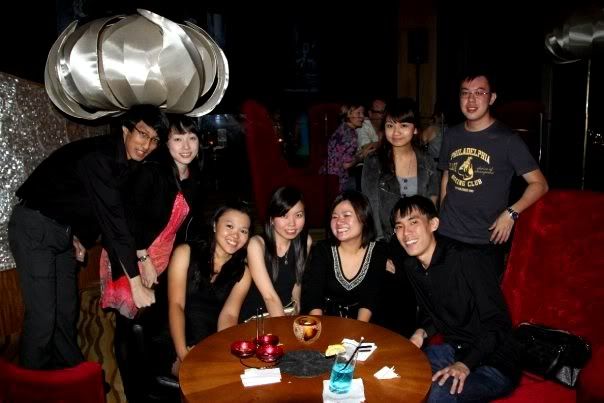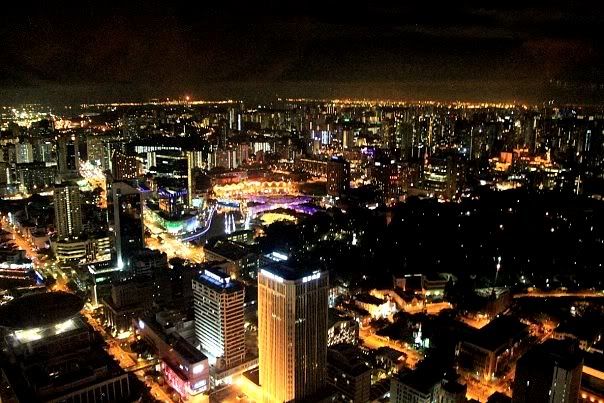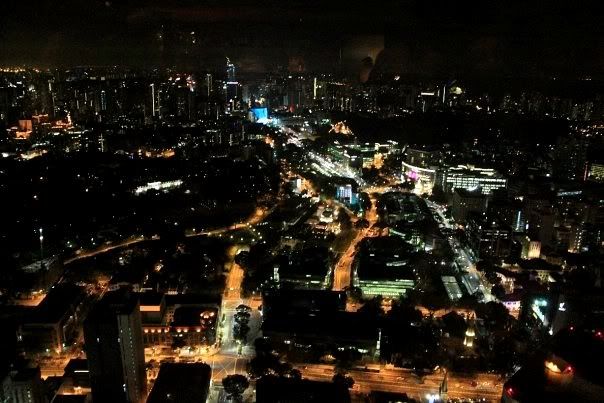 We then head to Macs for some supper, where I treated the gang all my free food stamps,
and I thought them how to eat fries with vanilla cone and caramel dip.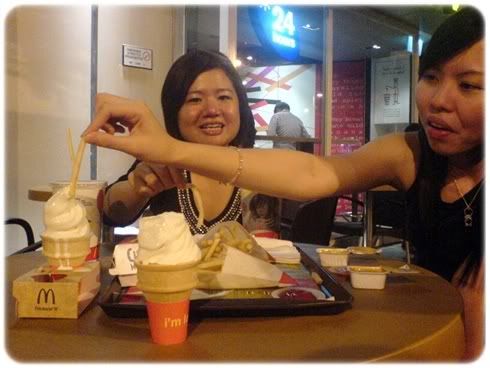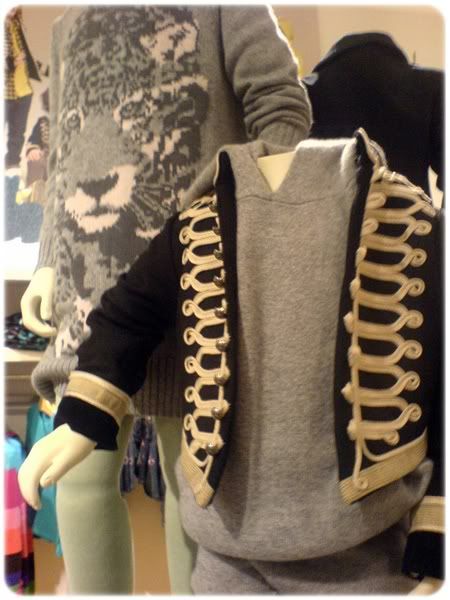 Reserving this cute little Gap jacket for my future godson. Chabor jiayou!! HAHA.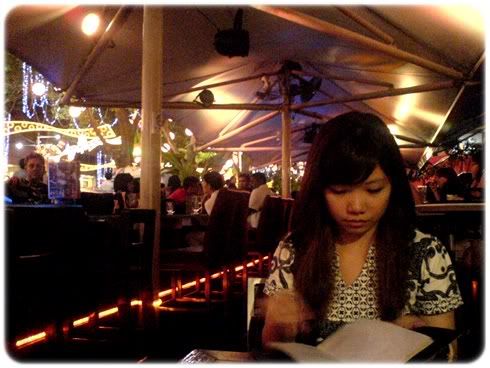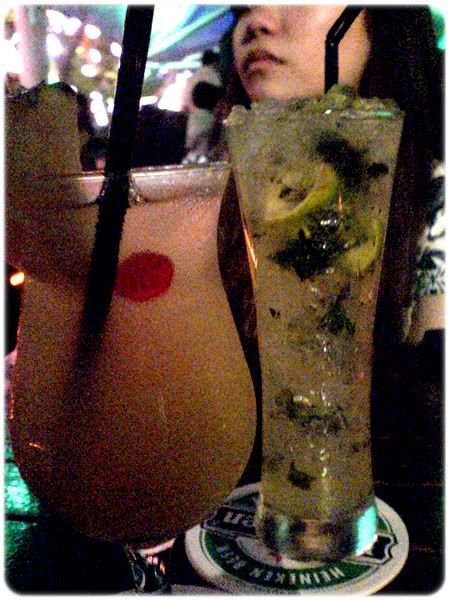 IndoChine for good live band and drinks, and more drinks.
Chabor pretty much knows all my friends now...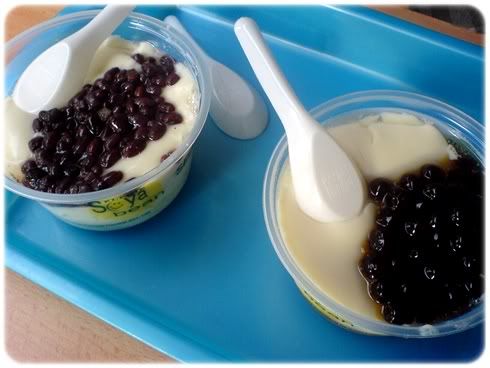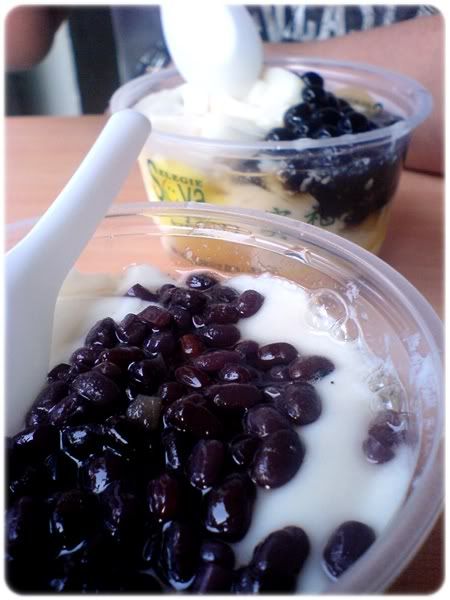 Pearl Tau Huay and Red Bean Tau Huay with Limster on a super sleepy Sunday afternoon.
TGIPH!
Exciting weekend beckons! I'm broke, fat, rejected,tired...
But Happy.
Or at least I try my best to be. :)
Eva Cassidy - Songbird
I want to play this at my wedding/ funeral please.