Dashboard Confessional's latest offering for ours ears is out!
Check it out here!
Me thinks that this is going to be a-ma-zing although I haven't got my hands on one
copy yet, but not for too long you bet.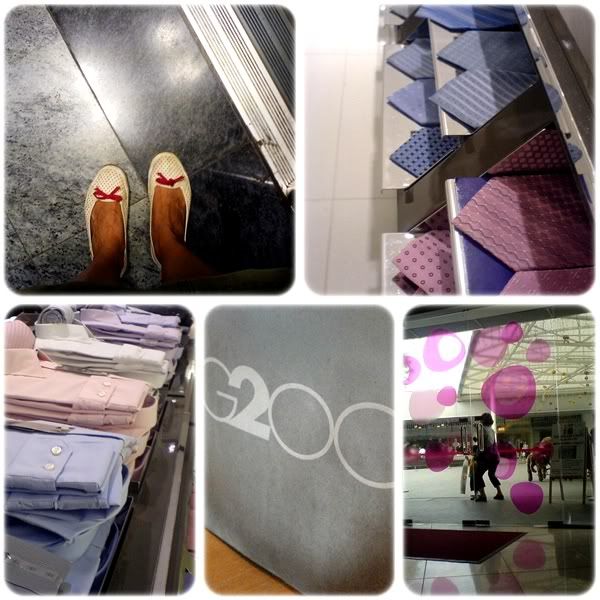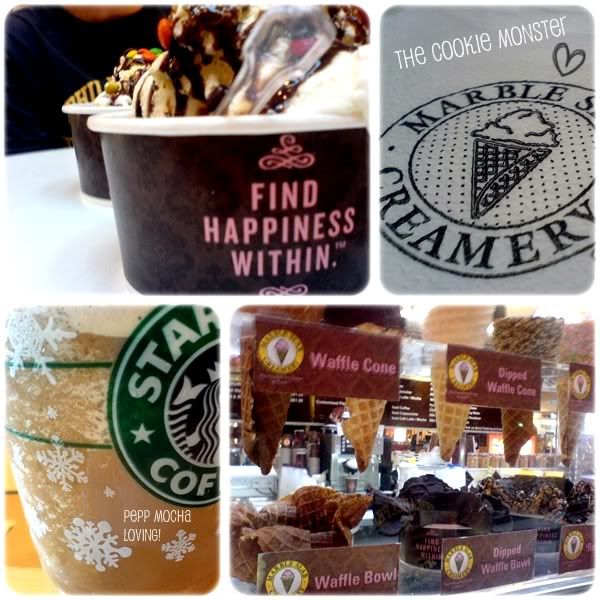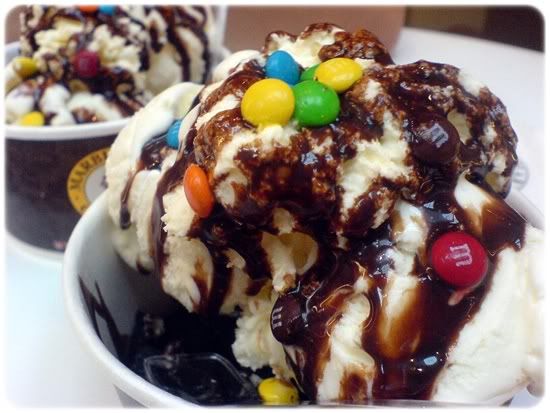 I planned to nua at home on Sundee afternoon but still got out for some impromptu
shopping with the cookie monster. One hour later in the store, he rang a shopping
bill of 366$. Investment I get it! Speaking of guys shopping, I must admit I know
nuts about it. Whatever french cuffs, pants pleats, which colours go with which - I
am quite the clueless. All I know is, I am strangely attracted to guys wearing cuff
links.
All my harping about Starbucks' Pepp Mocha is surely getting on his nerves and I
practically forced him to try it. Personally, I still prefer the hot version. Not only
is it sweeeeter, it also reminds me of the states trip, of course. Red paper takeaway
cup and all.
After the good cup of mocha and as I was about to drift to lalaland, I casually
mentioned about the 1 for 1 sundae promo at Marble Slab and we zoomed in the
fastest speed from Vivo to Iluma for the "The Cookie Monster" Sundae!
Damn shiok - all I can remember was that there were lots and lots of oreo cookies
chunks and choco fudge on top of what tasted like vanilla ice cream. Oh, and the mini
M&Ms...
Sunday's best!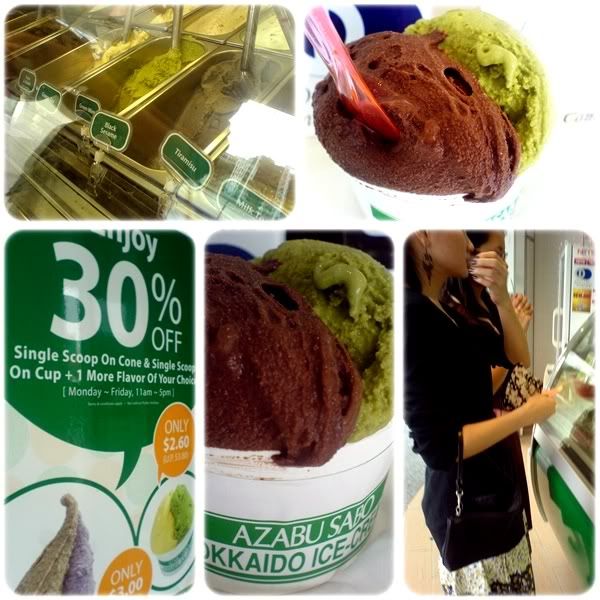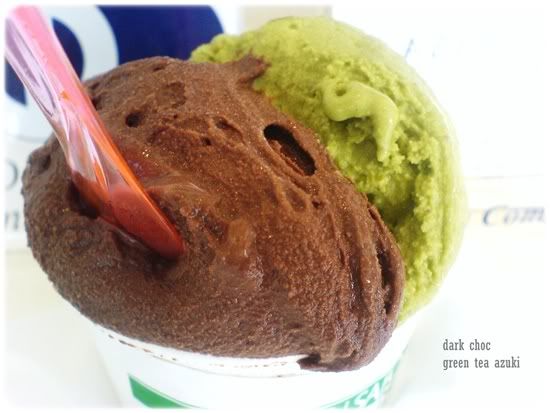 Hit the Azabu sabo ice cream store at CQ after lunch for some much sugar fix today.
Best cure for any Monday blues I tell you. The people sweetened the deal with 30% off
the price for weekdays afternoons. I'm feeling loved...
I should get Banana Chocolate and Dark Chocolate combi the next time, although the
green tea with red bean flavour calls me out so much every time I choose flavours.
I feel like we're really stuck.