Alexander Wang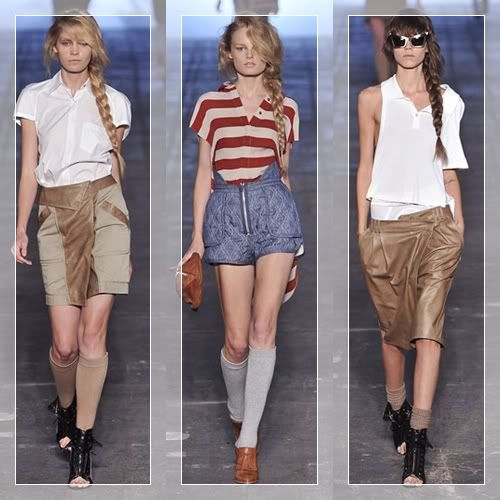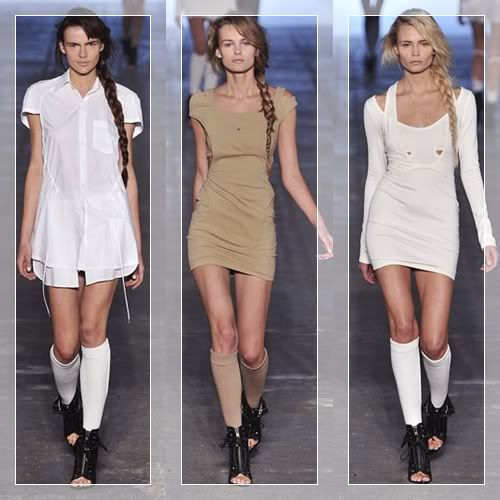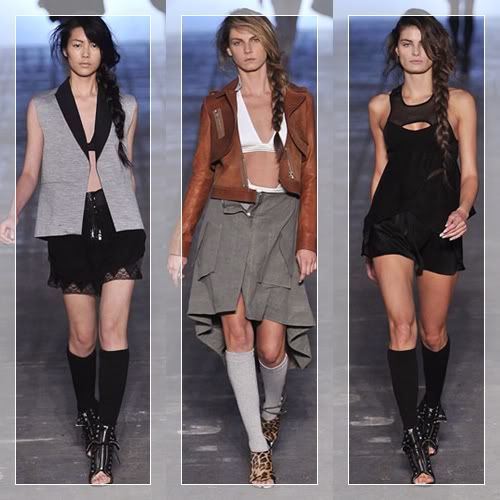 AW athletic vibe just in time for spring; mixing sporting sweatpants with leather (spot the
pattern?). Keep the harems cos volume is still in, with the poofy shoulders and arms. Hair
swept back from face in the braids for that "I'm sporty but still girly" air. Camels not
included.
Erin Wasson x RVCA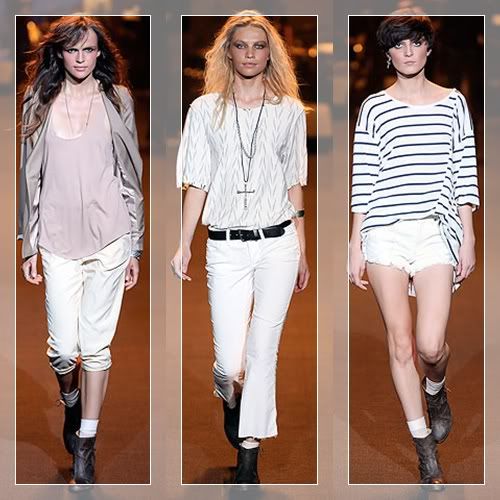 I love the hair and makeup; the models looked fab with the rousled untamed hair and deep rich
tans. We get the hippie vibe this time round which was a good move from the rocker chick last
season. I mean you wouldn't want to be labelled a A. Wang copy would you. Do not attempt a
Freja outfit unless you have her abs. Guess no one will complain that denim is still going strong.
Lacoste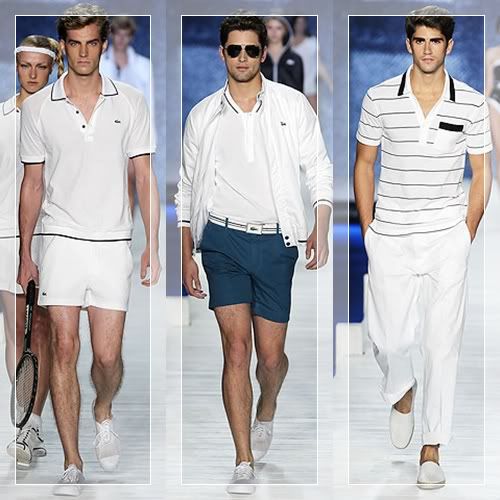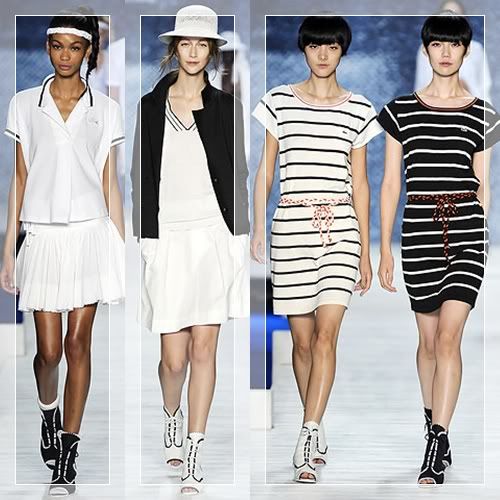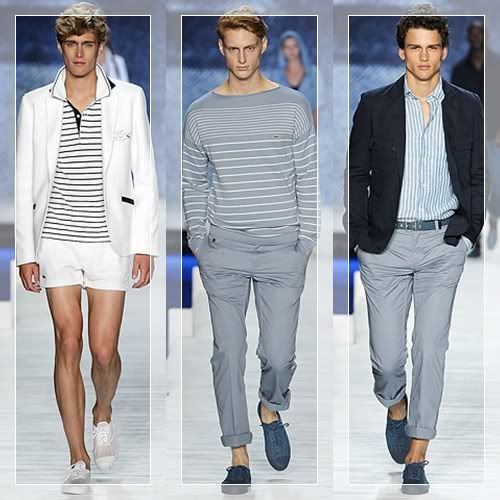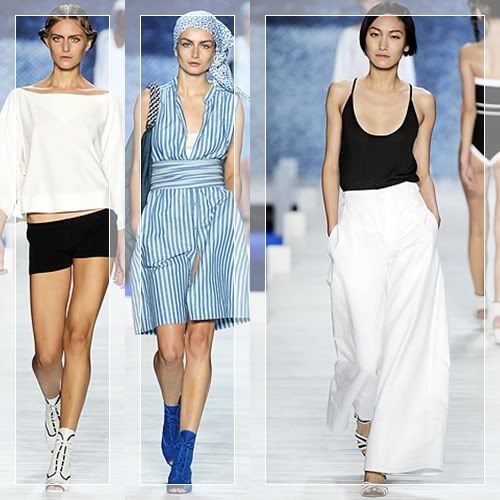 I would think that artistic director Christophe Lemaire's aced his earlier stated focus for
his collection this Spring: "simple, sporty chic.". Nothing too trendy about this collection;
it's all about owning the upgraded basics to look chic and classic for the hot spring season.
And boy do I have to say, the boys are sizzling hot; the perfect arm accessory.
Gimme my Adam, or Ryan.
The latest just came in - Tao closed for Zac Posen! I'm am excited much that she's ruling the runway
this season. New IT girl? You bet.