Dress good but also eat well ok.
Wow Blogger is finally behaving good; I'm relieved.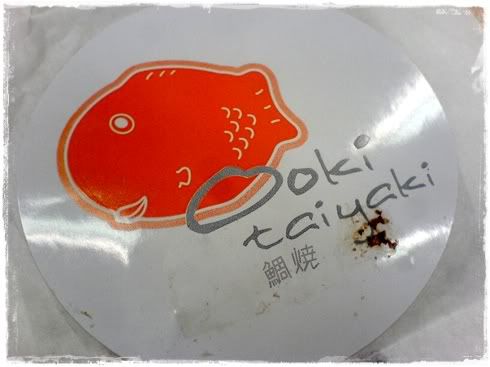 9 Sep/ Banana Chocolate taiyaki
It's dangerous to be within close proximity to
Ooki Taiyaki
. This is one
good taiyaki I approve! The banana chocolate flavor was amazing. The
shell was not soggy at all and there was just the right amount of sliced
banana and choc. I bet that the azuki ones will be damn good as well.
It will be fun to buy a dozen of D24 durians flavor and make the whole
office smell (good!) also hehehe.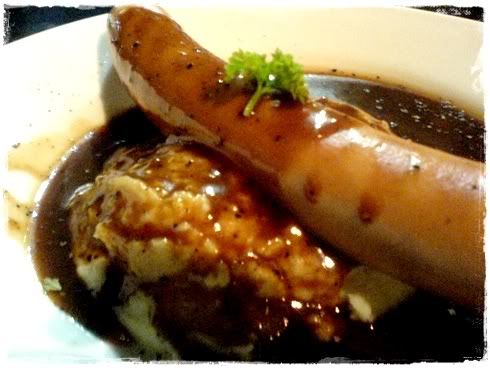 9 Sep/ BLISS Bangers and Mash
Not much to complain for heartland fare. Heart-to-heart with chabor
and
sea
river view pretty much complemented the good food. We follow
that up with ham and cheese sticks, grilled chicken, green apple freeze,
passion fruit freeze, oreo mudpie (= love!) and hot mocha. Food therapy.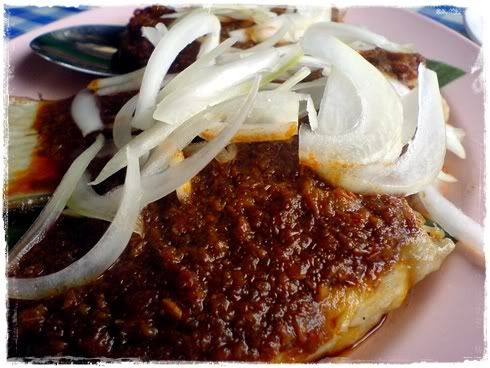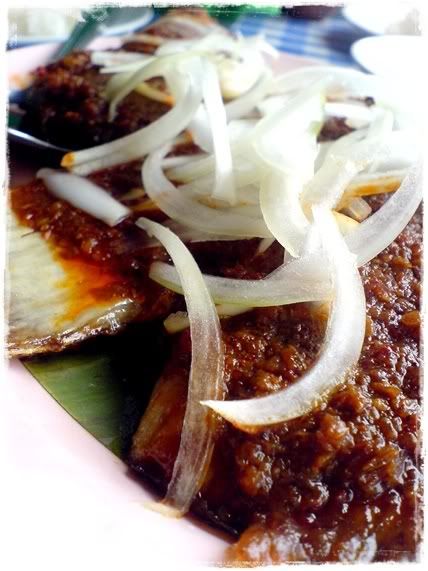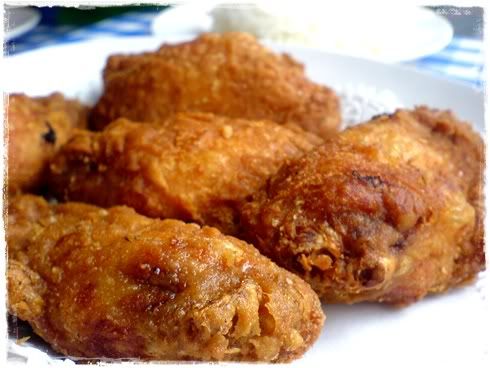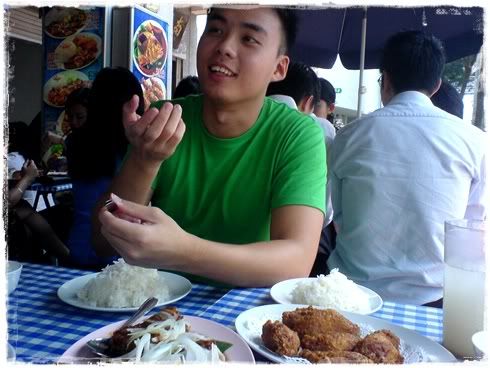 10 Sep/ BBQ Seafood off Circular Rd
I forgot the name forgive me, but this place is special because chabor
and I came here all the way back since 8 years back! Prices are cheaper
in the sense that they have not increase much over the years.
Bugger Thay came back to have lunch with us and then we start to
complain how come he did not buy chocolate cake for us like Mr Ann.
How can we let him leave PSD so easily without buying cake or any
lunch?
We ordered the set for 3 at $29+ which comprises of BBQ stingray, prawn
paste chicken wings, soup, sambal kang kong. A little too satisfying for a
weekday lunch but the good meal gave extra drive for the long day ahead!
I'm still a Chomp Chomp fan when it comes to BBQ. Juju hint hint!
Anyone recognize which shop this strawberry cake is from? I tacked
this cake at my right because seeing it makes me happy. Gila I know.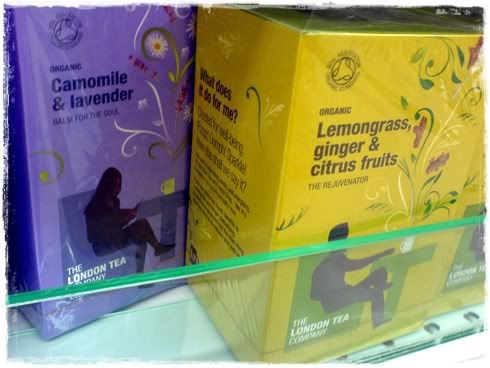 New boss makes me nuts sometimes. That is when good teas come in
rescue.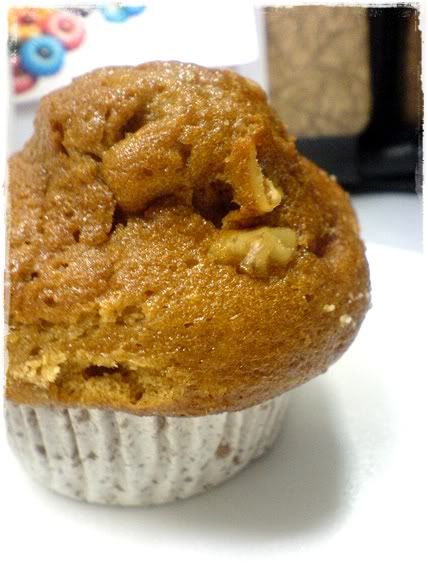 15 Sep/ Chocolate n Spice Muffin
Uncle Tan gave me this muffin after his meeting because there
were leftovers. I don't know why but PSDians like to meet with
food. I have already koped quite a few leftovers buns and Polar
sugar rolls already.
I took a sniff and a small bite and they were all that took me to
think that this muffin must be from somewhere good. I then
suspect that it could be from
Chocolat n Spice
, but since I was
not feeling lucky then, I just go ask him for the name. He went to
dig out the plastic bag (from the thrash cos I insisted I need to
know the source) and holey moley, the shop name was stated there
clearly. After longing to buy from the shop for so long but couldn't
due to location, I must thank my lucky stars for finally taste the
"Shunfu Market" muffins!
This smells really good and the bite is just different. The rim of
the sticky crust was tempting me so badly while I worked. The
inside was buttery enough, yet very light and fragrant.
You must try to know what I am talking about. If not, you will
never understand why I can blabber so much about just a simple
muffin. Up next, the famous muffins shop at Amoy St Food Centre!