I had a great, fabuloso start to the long weekend because of this!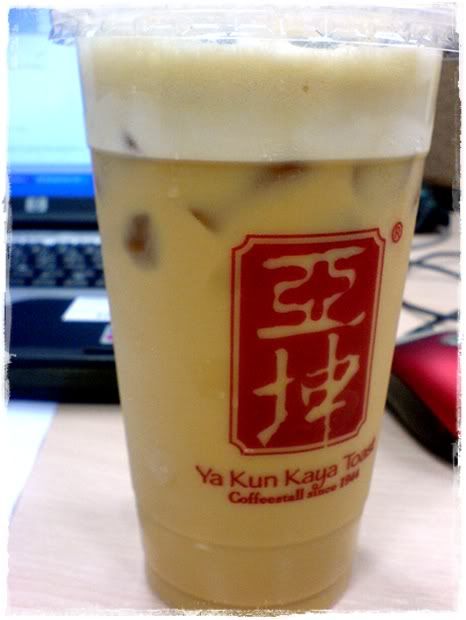 Upsized Ya Kun Teh C courtesy of the boss! I doubt it is siew dai
because I had to share half a cup with Ivan. Too sweet liao.
It's the national day again. To be honest, I used to be pretty much a 9 Aug
person when I was still a kid. There is no special food to eat like the
other festivals come to think of it. But it was fun decking out in the
national colors and go to school for the familiar sing-along sessions.
I reckon the kids these days do not know what all the fuss is on this
day, probably only that they have to sing these songs and get to carry
the plastic little flag home with their goodie. In those days, we will
get a bag when the principal is in a generous mood. If not, a pathetic
pen or plastic folder is all we get.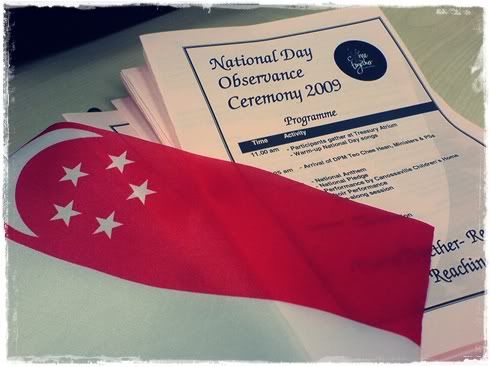 Was I looking forward to the national day event at work? You bet, I am...
not! Probably it was due to the terrible backlog to clear. Or maybe it
was because I simply had no mood for some "we are singapore" sing-along.
Still, I went along and wore my black white, and red for the special morning.
The GOH was DPM, and luckily I went downstairs to join the event as he was
doing his rounds in the office upstairs at the same time. Should I decided
to stay in the office (in the aircon pls!) while everyone was downstairs,
I would have lots of explaining to do.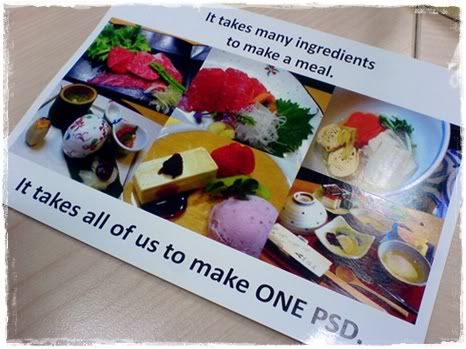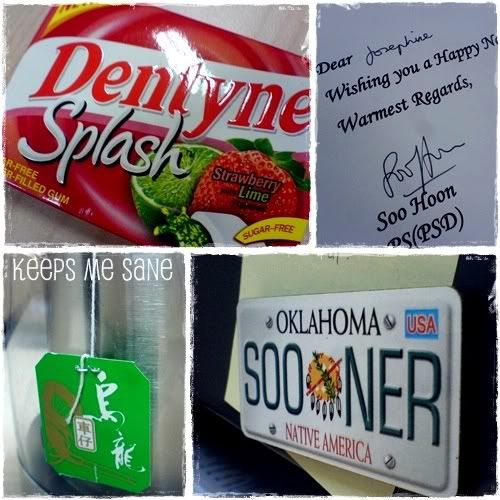 While all the action was waiting to be unfold,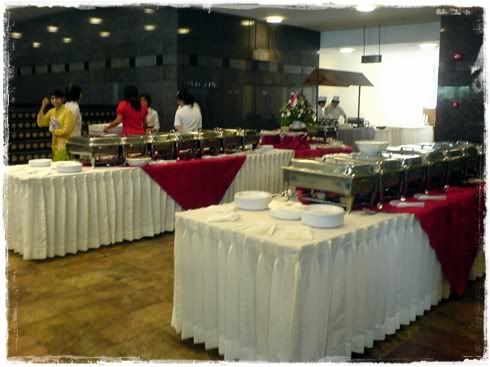 I was taking a picture of the setup when Sathik signaled me over to take
a picture of the cake!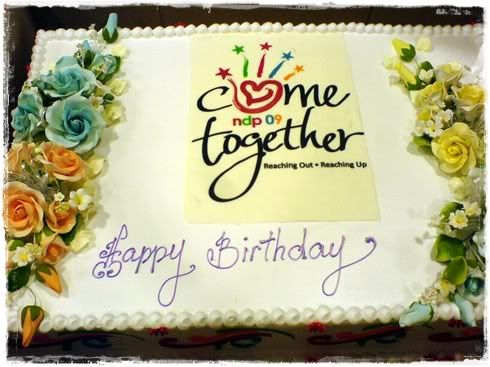 The cream rosettes were too pretty to eat la! And by the way, the cake was not that bad.
It was vanilla sponge with a strawberry cream layer in between.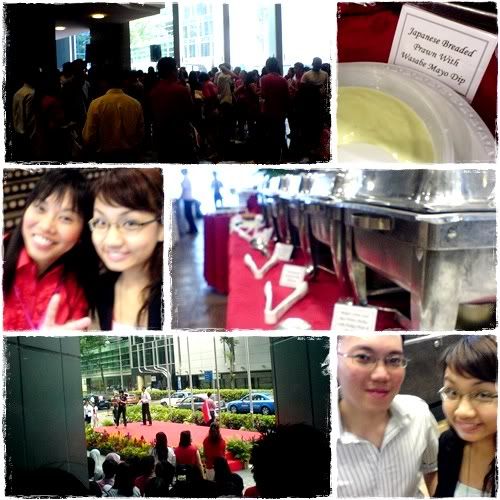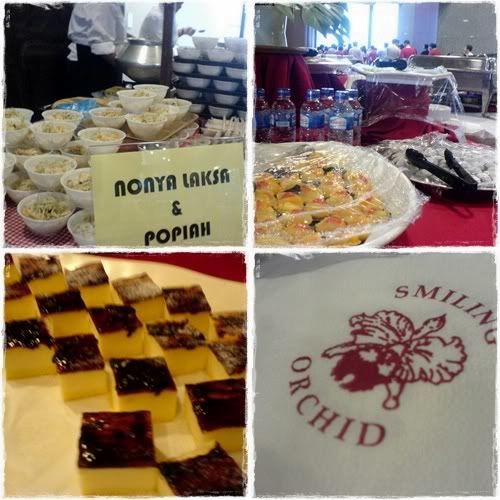 I complained to everyone later on that I missed the blueberry cheesecake. Popiah was
forgettable. Wasabi mayo did not save everything as well.
Dinner with the cha bor for some durian fried rice and red bean loving.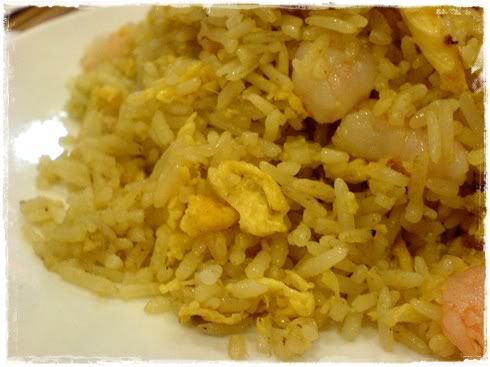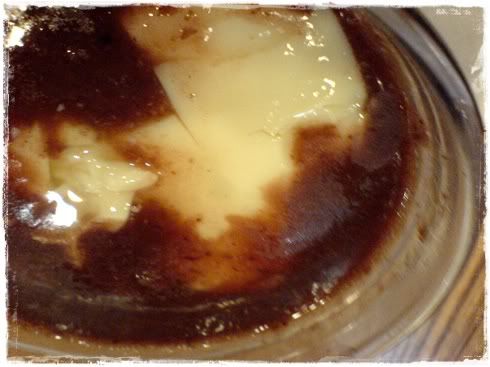 Most terrible red bean I have ever eaten period.
I love national day this year because we have one extra day of rest.
Qingren, movie date movie date!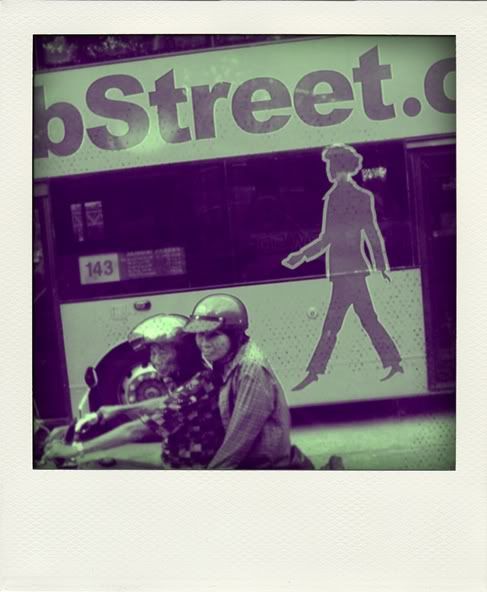 4:16 pm at Serangoon