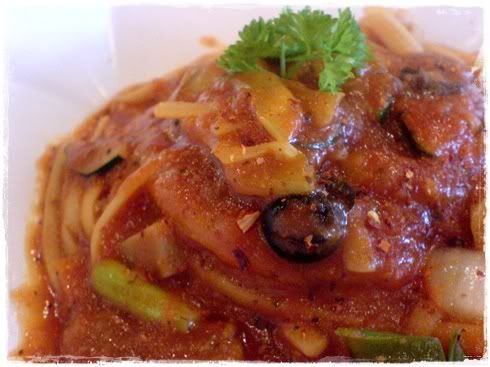 Pastamania with the interns. They are very nice kids.
Smart-assess but friendly and don't bully me with their big brains. Mediterranean as always.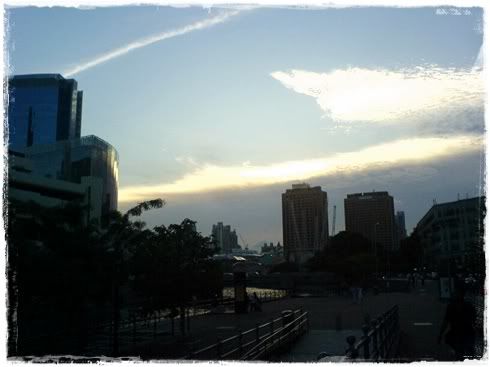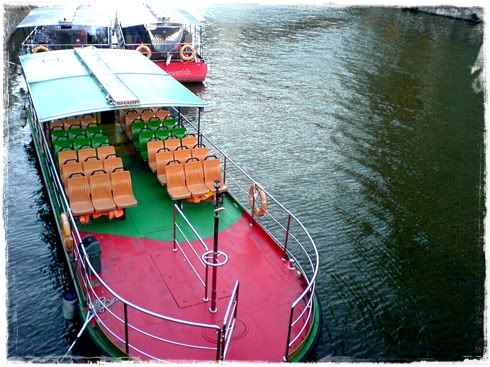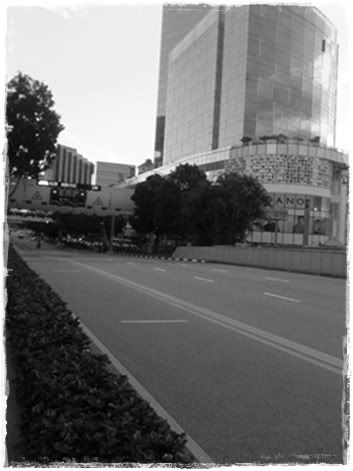 Clarke Quay is very different and peaceful in the morning. A little like the stillness in the air after a night storm.
Do you feel it now? I hope you do, because I do now.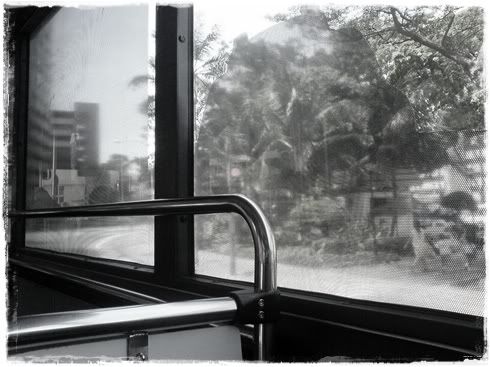 I took a bus from Lavender to Circular Rd. In the end, the bus cruised to Geyland, Kallang, McPherson, and then... Circuit Rd. Been circling around for Circular Rd to reach some ulu corner of SG. I would have take the chance to explore the place if not for the damn heels and pile of work waiting for me.
Lunch time.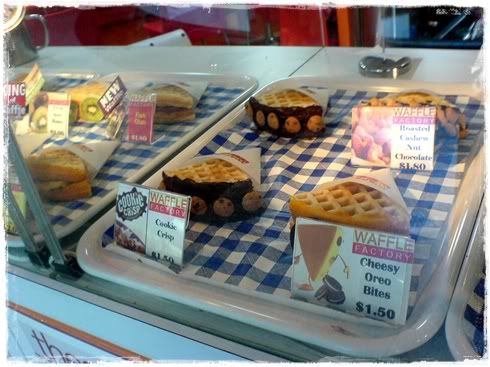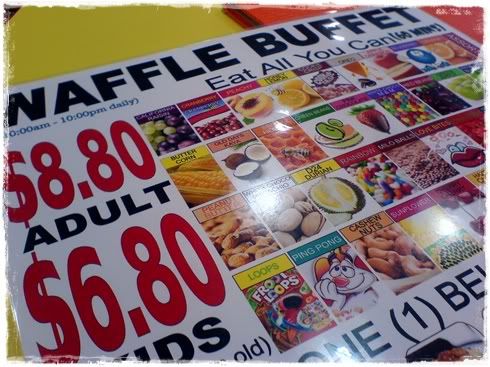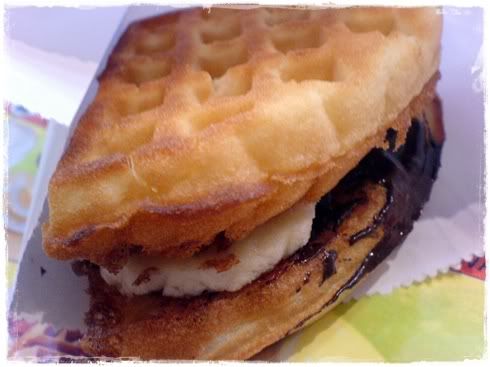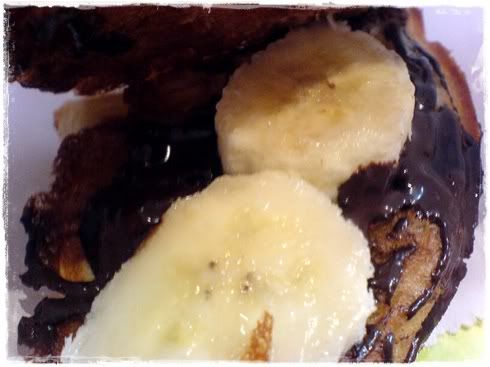 Banana Chocolate waffle. I have been wanting to try this since May.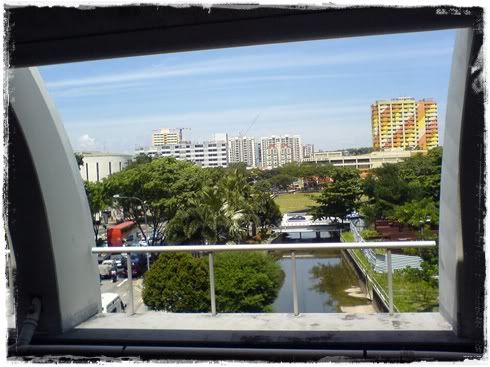 The best two things in the world.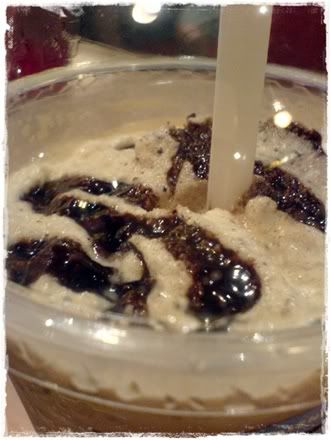 Mocha as always.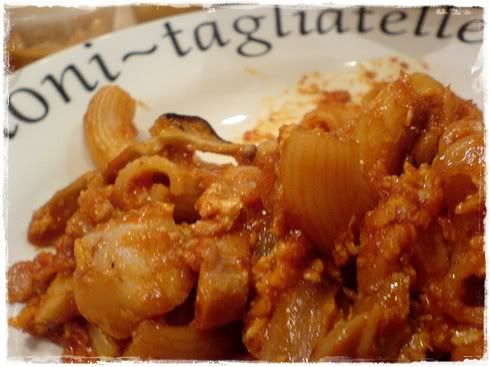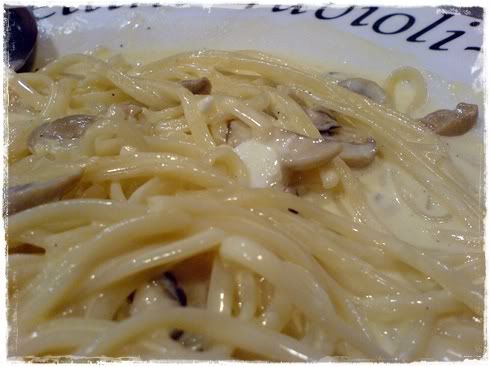 Pasta 1 for 1.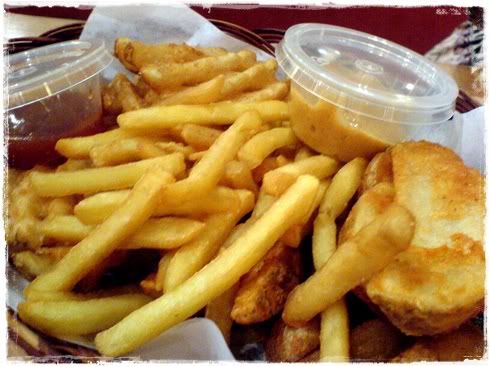 Complimentary Carbs platter. Because they love me.
Plus 50% off bitter chocolate cake.
Yeah anyway, I still want my garden wedding.
I don't care if it's gonna melt all my crap make-up away.
Last proper good meal before the big "save-90%-of-salary" strategy begins officially tomorrow.
If all goes well as planned (and dreamed), I will be out of town in some freezing corner to
enjoy the 'jolly season'
LIKE LAST YEAR!
As the pointer sisters sing, "I'm so excited and I just can't hide it".