1 July
I woke up with nothing to do and rang the sister in school to see whether she will be interested for a picnic at Pasir Ris. Super random I know. And then there we were - with food, sea, grass, Yiruma. We dozed off.
Apparently you have to apply for a permit to set up a tent (even it if it's a mini like mine) in the park.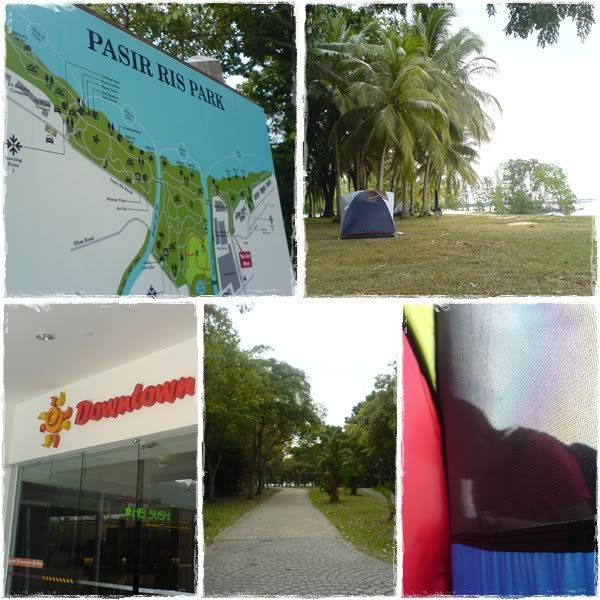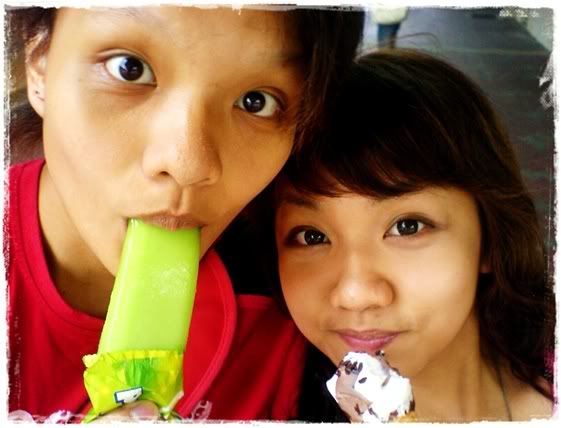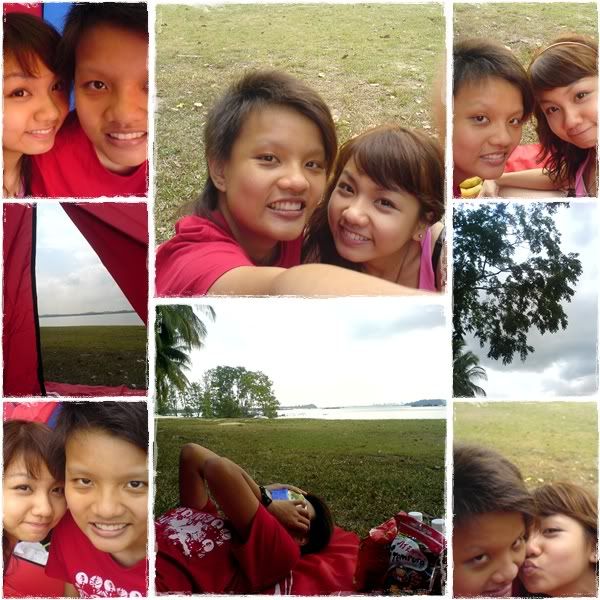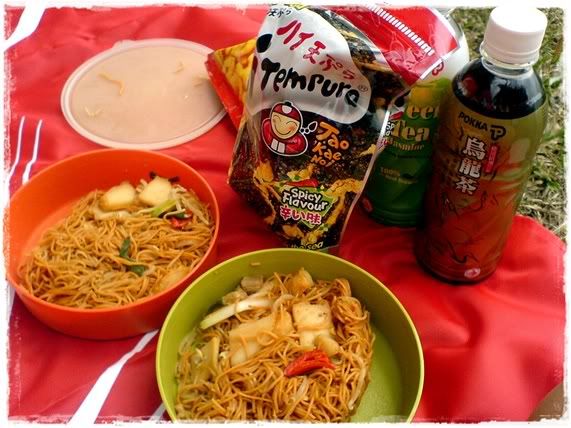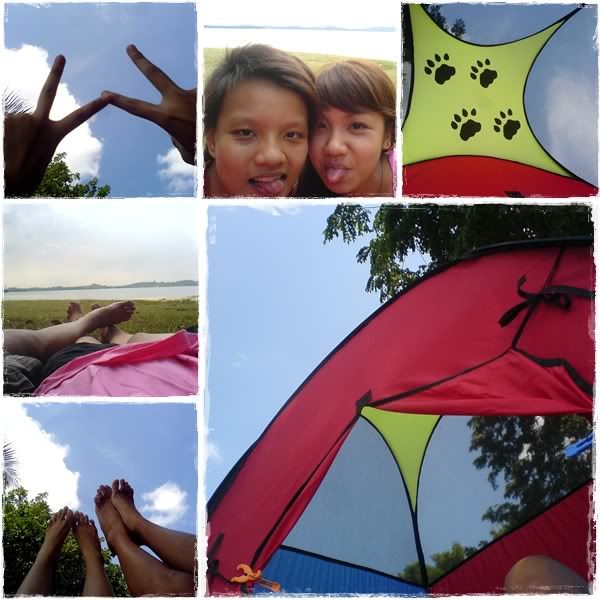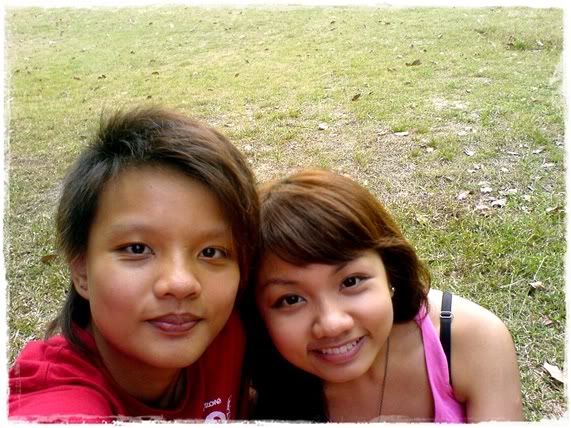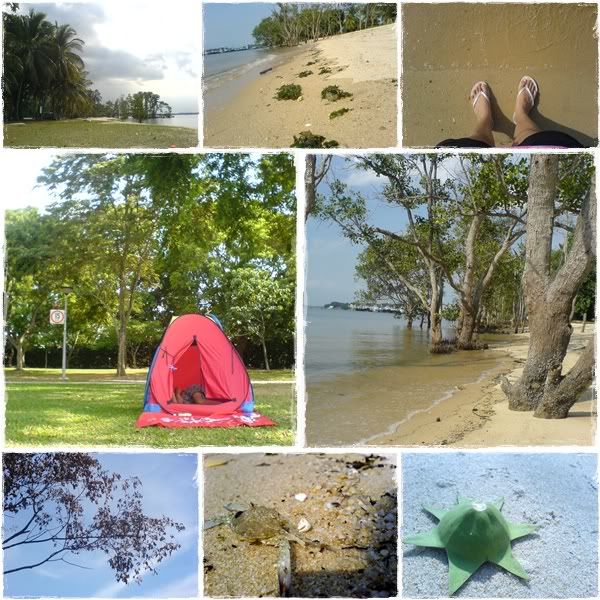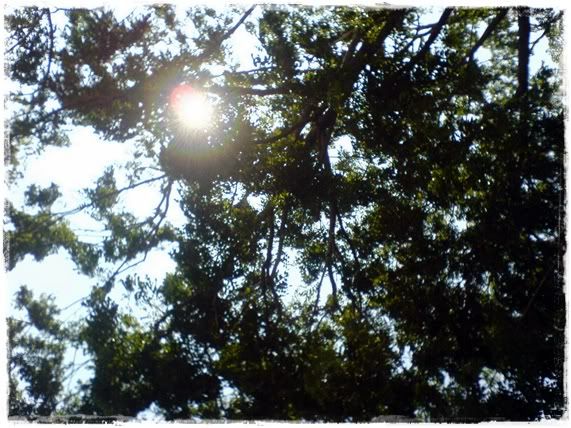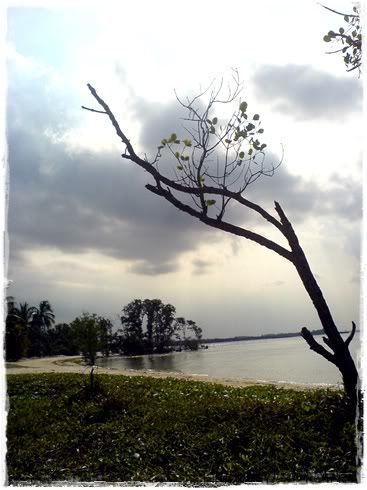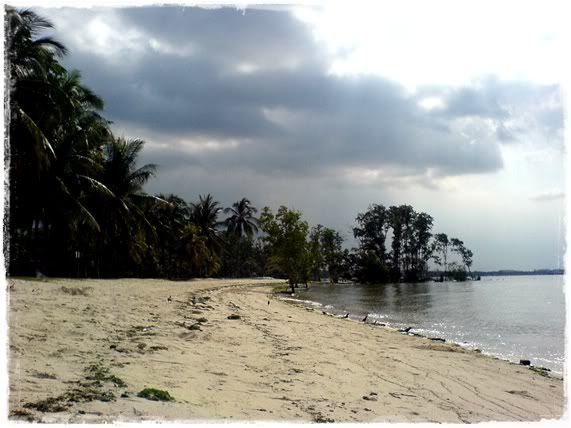 3 July
Piled back all the
fats
energy lost from Bikram with Billy Bombers 1-1 deal.
The honey crispy chicken is so good. Very juicy and crispy!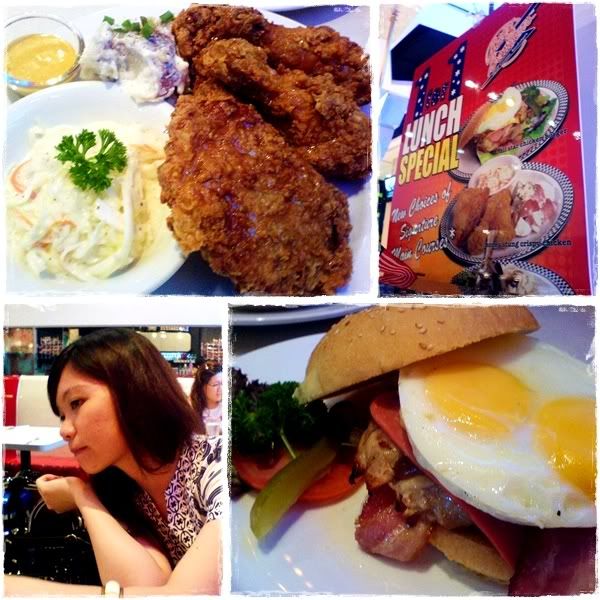 Then met up with the ass for some Xin Wang loving. Red Bean Ice! I think I prefer the Mango one though. Laughed and talked till I got real sleepy and we had to cab home. I am so going to miss late-night girly sessions like this.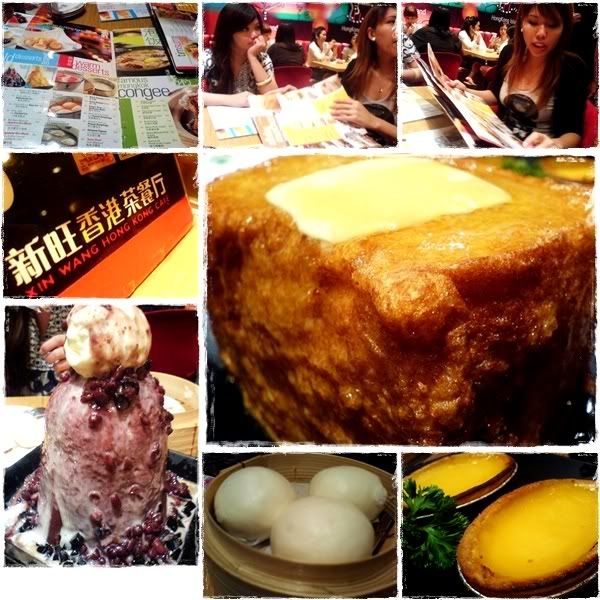 4 July
These people are really "on" with materializing plans. Of course, lost more than what we hoped for. But still, I think everyone still had fun. Trip part II in the pipeline already. Special thanks to Mr Chia as well!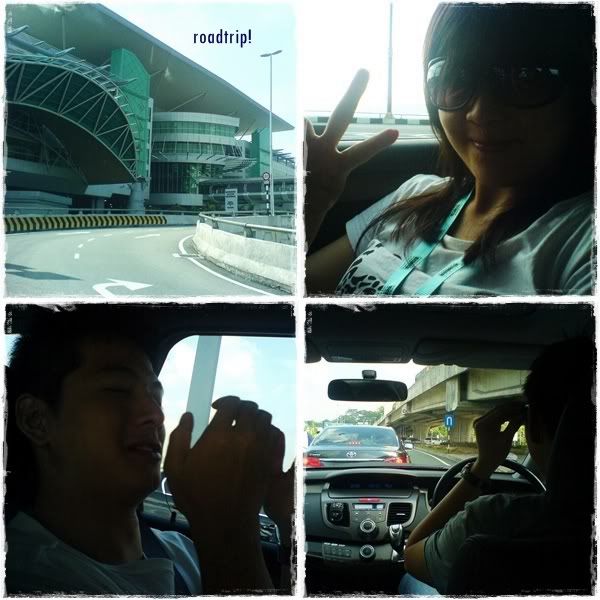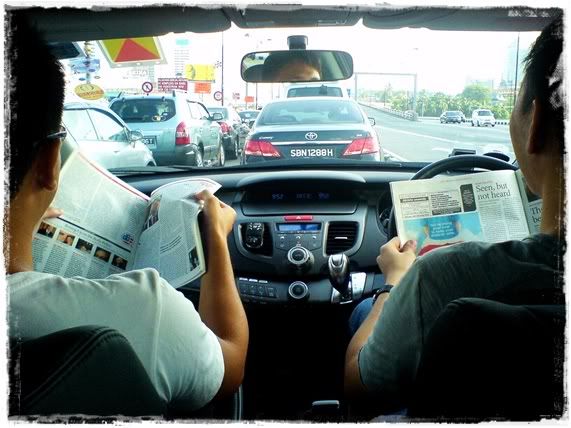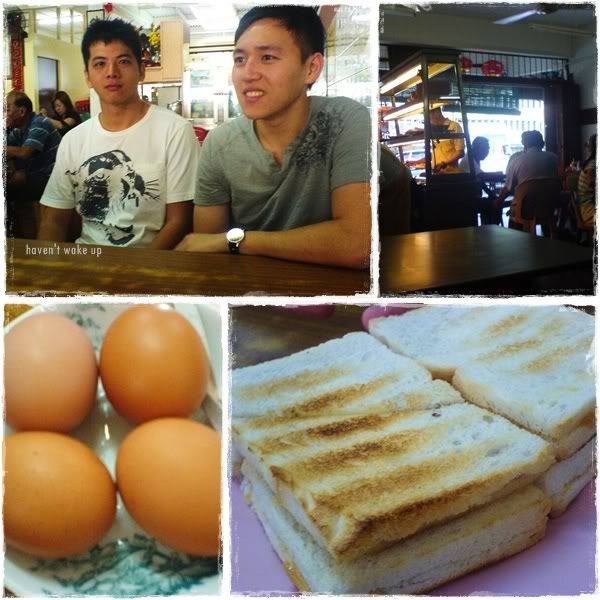 Mr Chia brought us for good roti. It's chewy and crisp at the same time. Very addictive. We had a total of 8 eggs!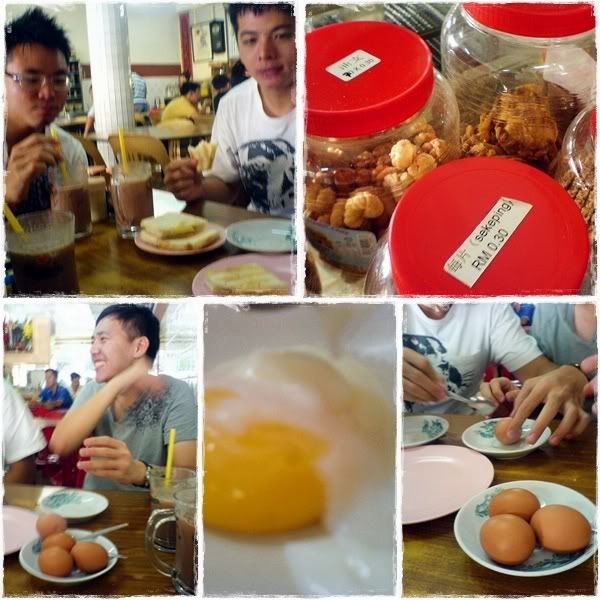 Giant grocery shopping where we bagged RM1 water.
Cheap bowling. As usual, I am at the bottom of the table, again.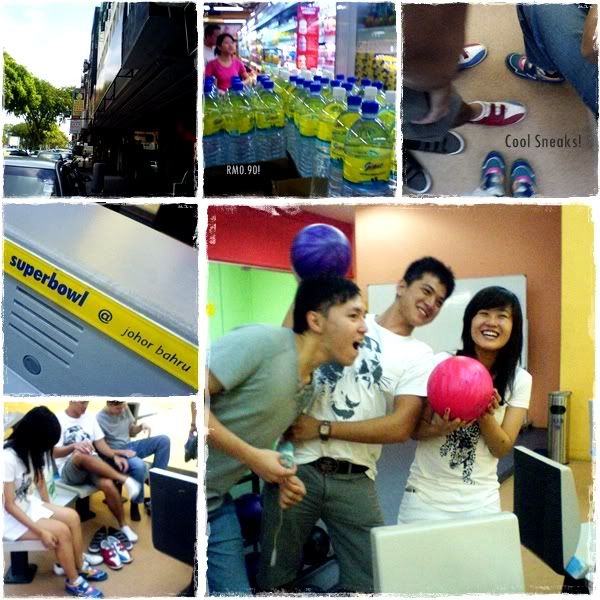 After all the drama (which I shall skip), we still had the mood to do some DVD shopping and good food at Kim Gary, which I dearly miss! I got Departures, Juno, Burn After Reading (hilarious btw!). Apparently, Collin also likes to buy shows he watched before. See, I am not the only one who's weird.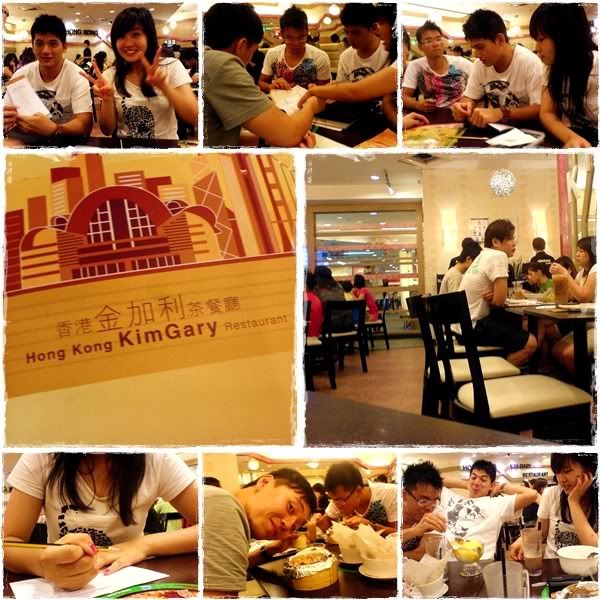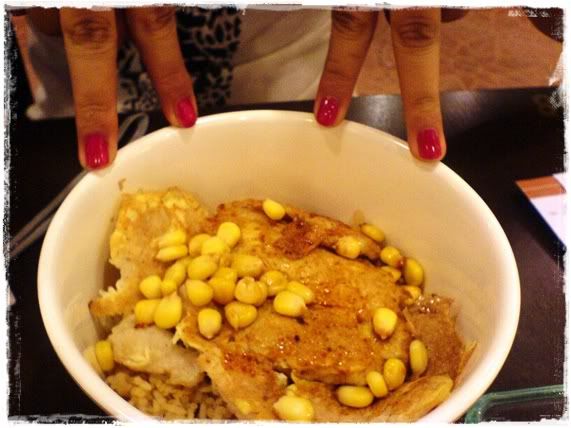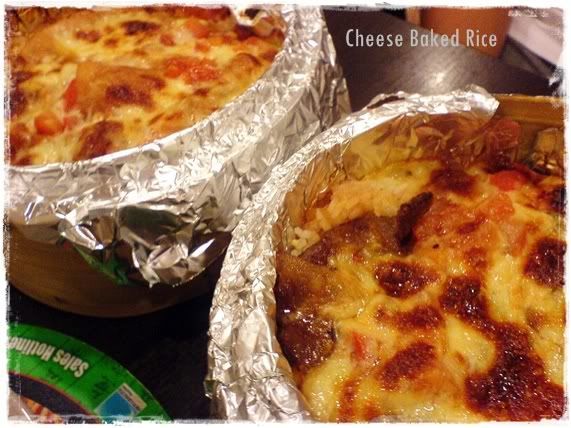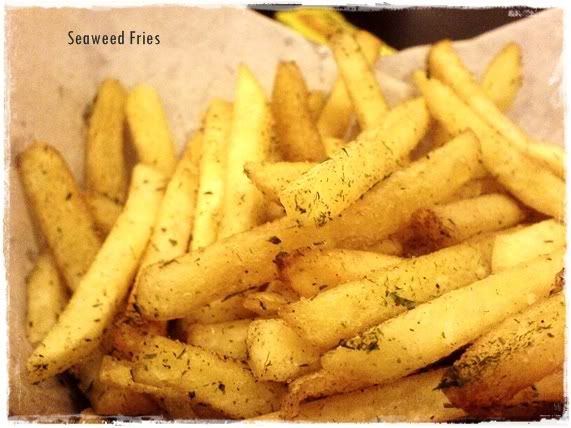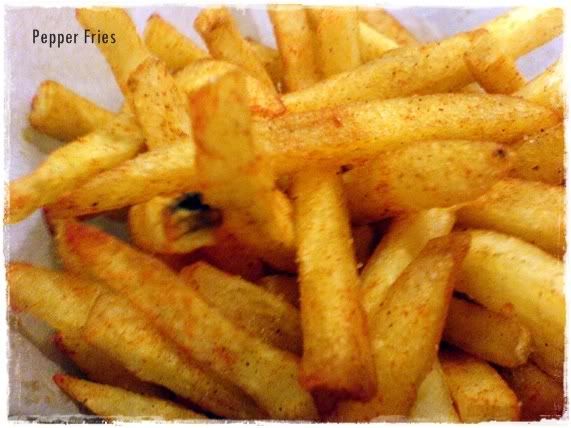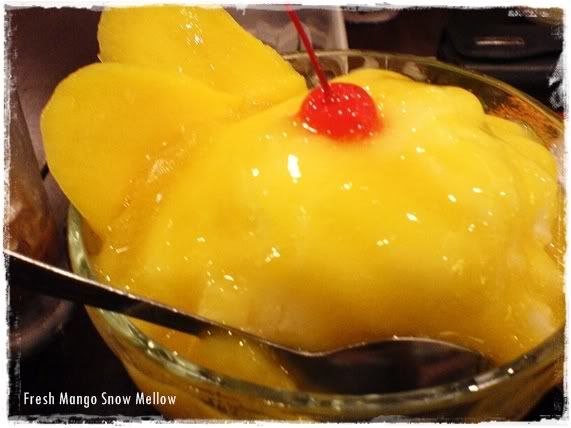 Shoot some hoops in the arcade and race virtually. A gang fight broke out right behind the dudes who were completely unaware and continued their stuff.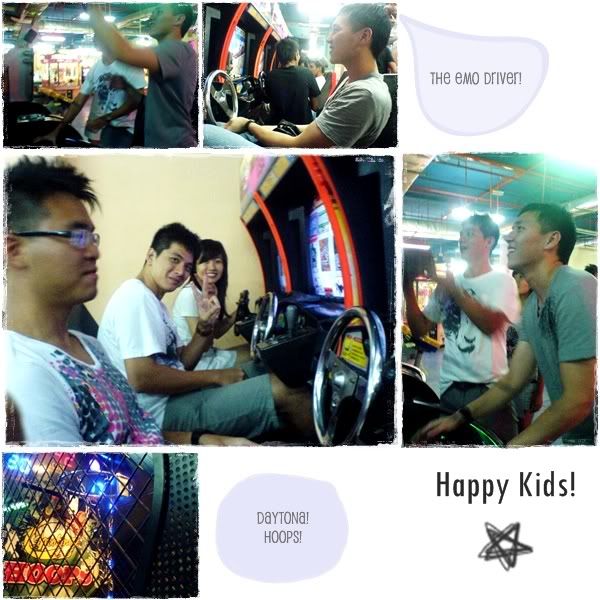 *
I need to stop updating in one go. It's real exhaustive. On a better note, I just recovered my lost camera battery charger. It beats the 2 MP camera phone I supposed. I guess in times like this, especially after spending some money replacing all the lost documents, plans for some material wants ought to shelved. Still, I am crossing my fingers everything will go smoothly on Mon when I visit Mr Lee's office. If all goes well, I will start seeing some figures in the account balance which will be come just in time for a year-end getaway trip.
Watching LP's New Divide video makes me want to watch Transformers for the third time.