-Tennyson
Honestly speaking, I cannot remember what crazy reason convinced me to join the gang for a Pulau Ubin cycling trip on Tuesday. I do not exactly worship the sun, nor am very comfortable handling the two wheels. At least enough to take on the rougher Ubin terrain. Still, it must be the idea of spontaneity and "leaving" the main island (at least across the beach) that converted me into a lover of Ubin cycling now. Nah, I'm throwing in the towel. I'll never be a fair snow white! The skies was so duper gloomy midway and we had to abandon
ship
bike and head back to the main island. I am officially on a post-cycling depression and need another adventure fix asap!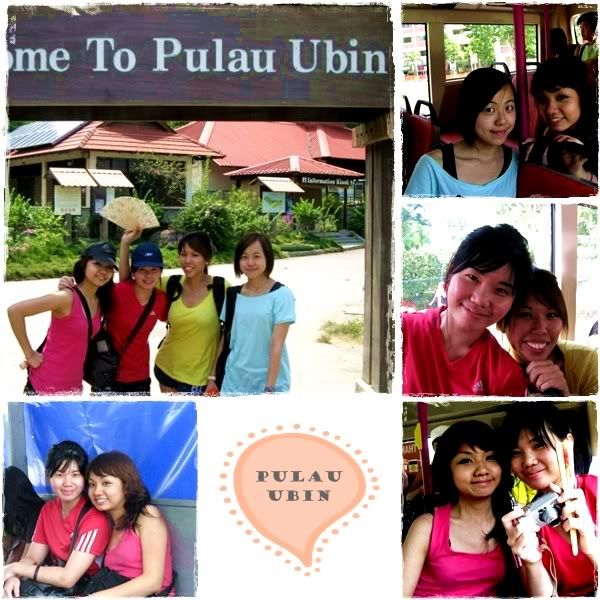 It was a long journey to Tampines and then Changi Village. Cali recommended good chicken rice across the CV hawker heaven, which I must go try when I will have the chance to venture so far east again. We were pretty lucky with the waiting for boats. Less than five minutes later, we got our $2.50 one-way ferry tickets and were on our way!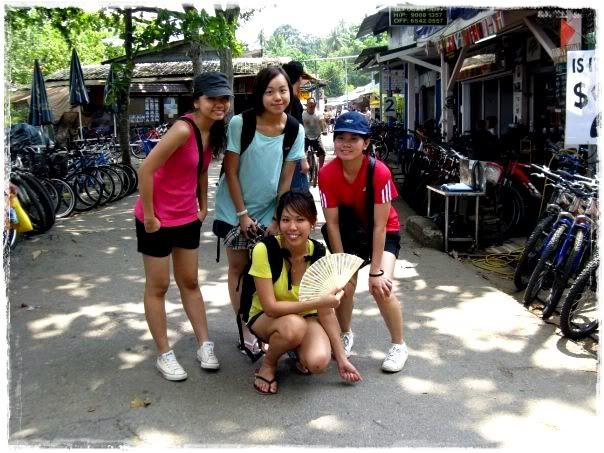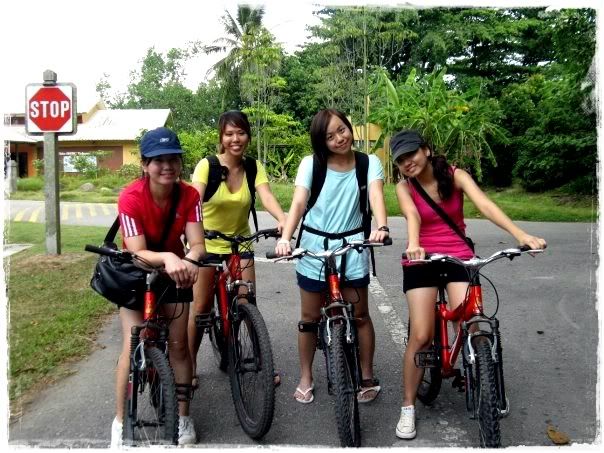 Bikes available for the entire day for $6. I am not too sure whether this rate will be different on the weekends though. Cali's and Erin's bikes gave trouble but we had ST around who solved the problem like a man! Yay.
Since ST was the only one who is not a Ubin-virgin, we just tailgated her most of the time. Mission of the day was to bike to Chek Jawa, east part of the island, safely in one piece to enjoy the view.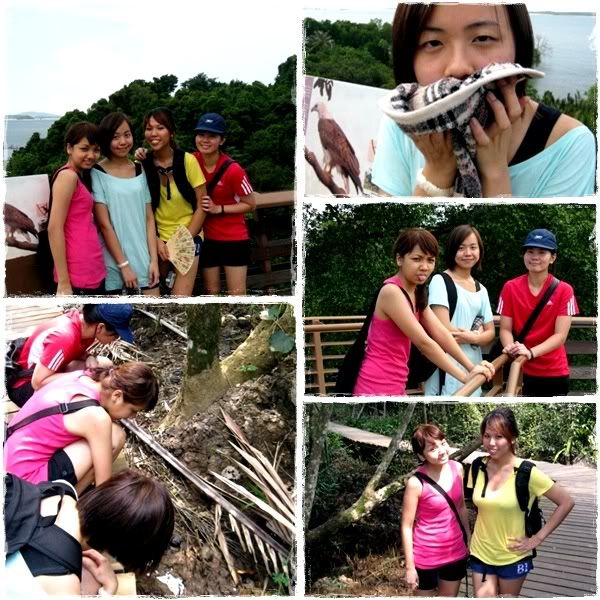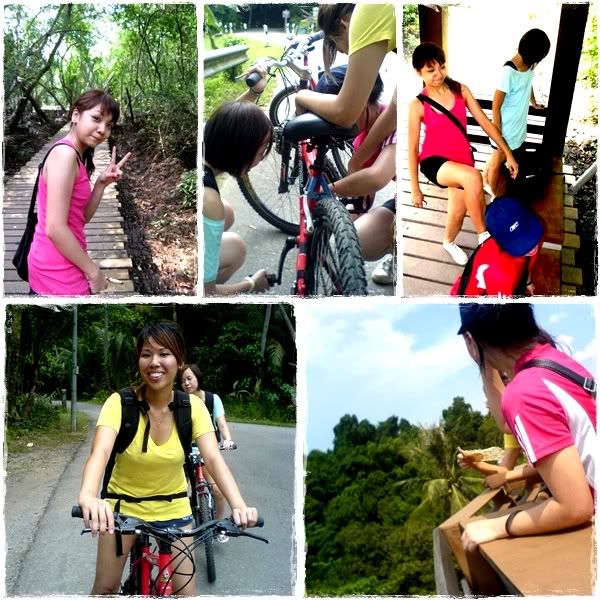 We also stopped at this viewing tower and camwhored, following Cali's instructions who was the art director of the day -.-. Cool view, although the climbing up was quite a chore. I must admit it was worth the extra effort though, especially during sunset when I reckon the colors of the sky will be pretty amazing.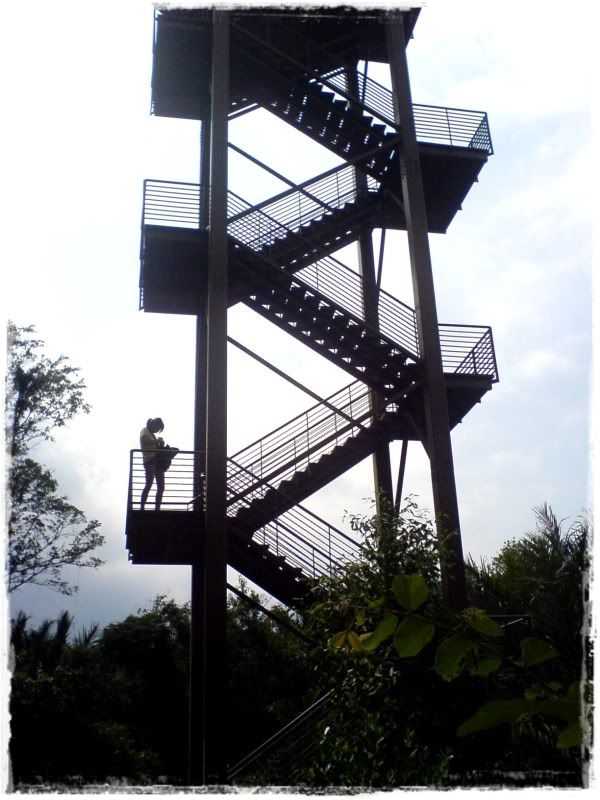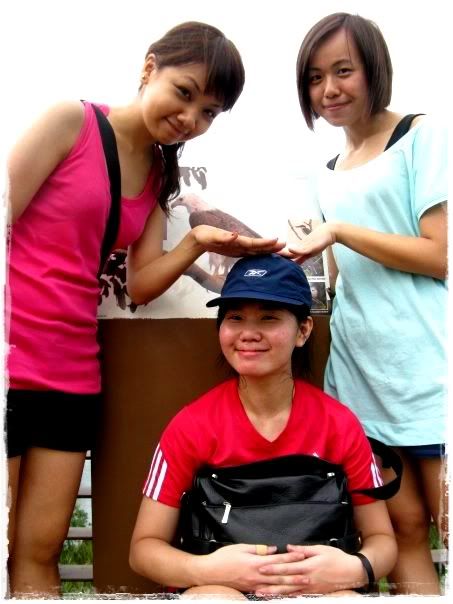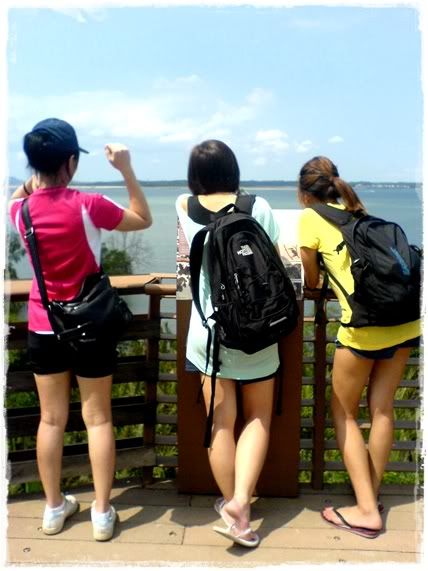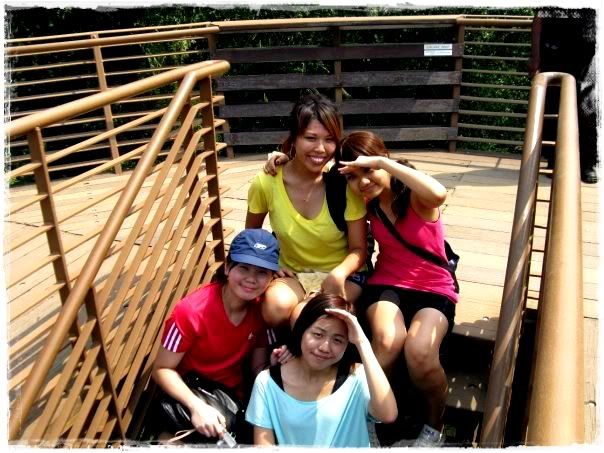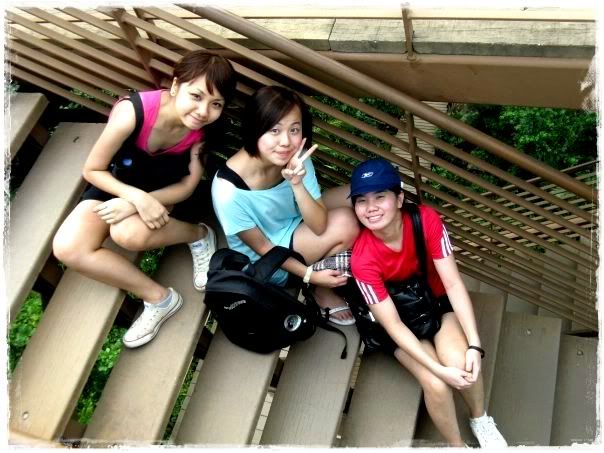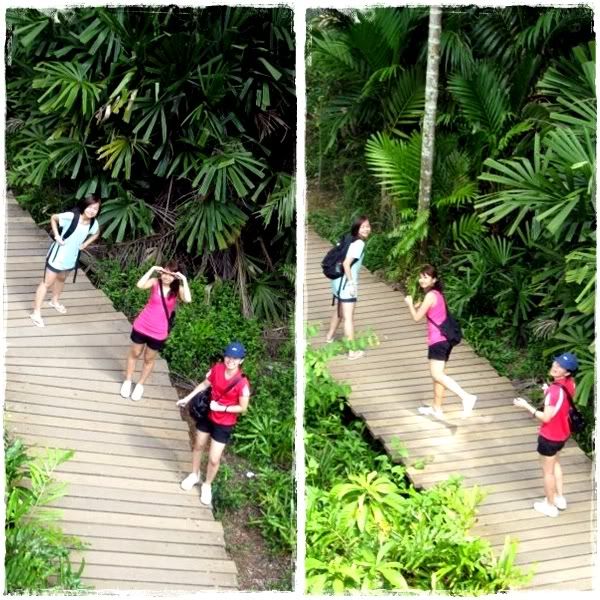 Somehow we managed to get to Chek Jawa without embarrassing slides down any slopes. We made it! Skies were very gloomy at this point of time but we hung around the area enjoying the breeze and clear waters, completely oblivious of the incoming black clouds. We cracked our brains with songs to sing (all the "ai", "yuan yi"..) It was so exciting cycling back as fast as possible with the rain clouds chasing behind while trying not to crash into any trees. Cheap thrill!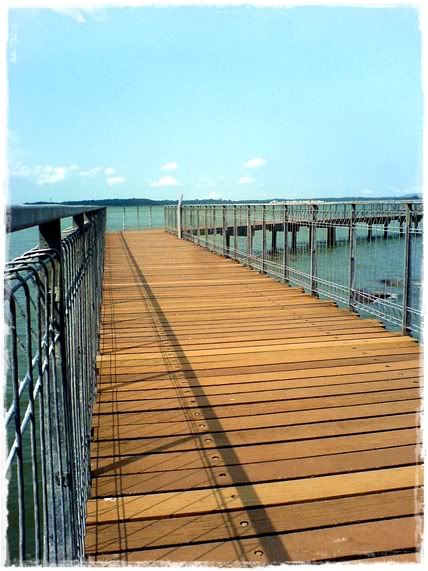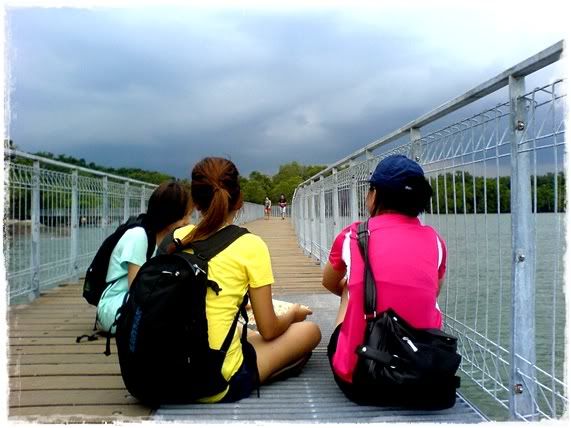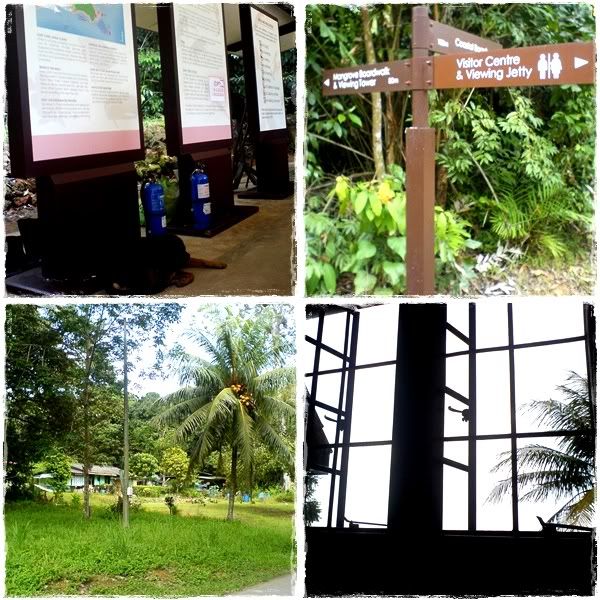 Very cute restroom and visitor centre by the water.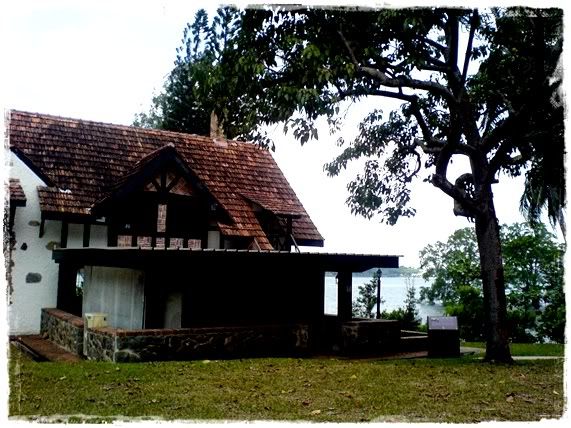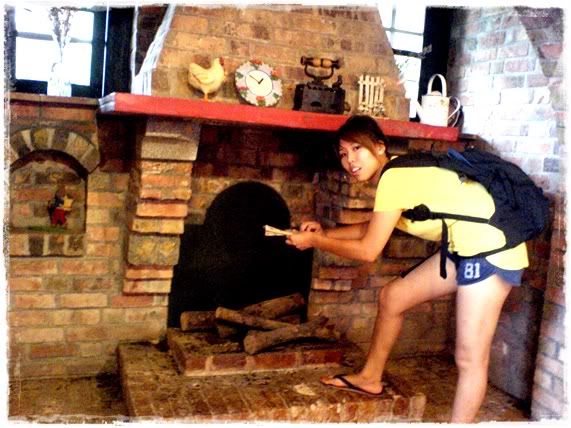 It's a pity we spent less than four/ five hours on the island, and... it didn't rain a single drop in the end!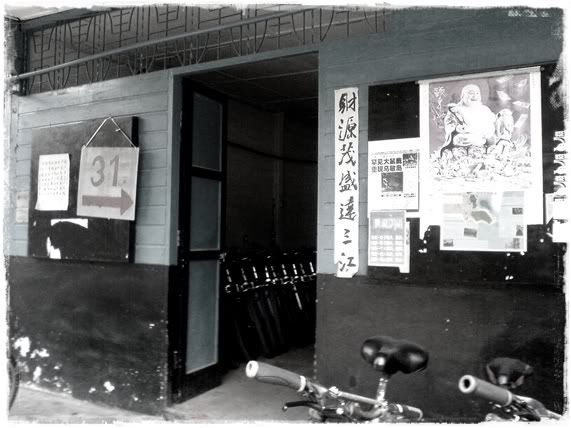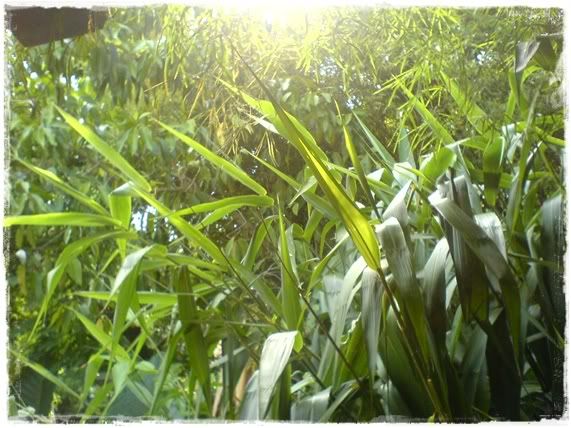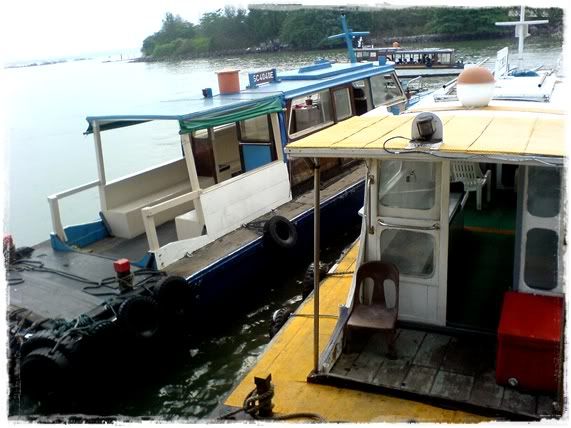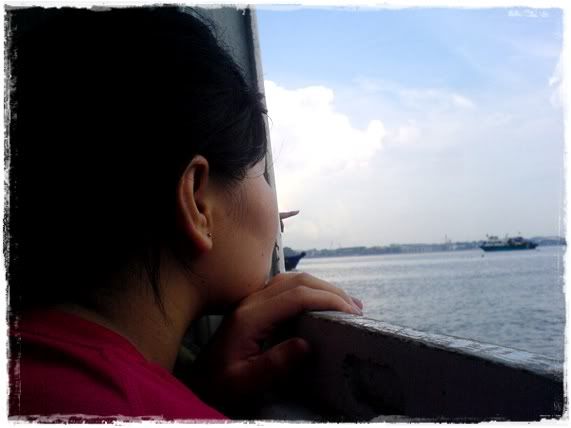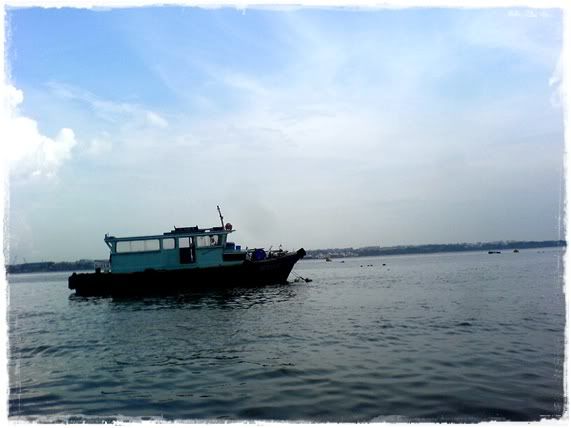 Since we're in Changi, how can we leave without having the nasi lemak? Once again, I missed the store that was apparently better out of the rest. We made do with this one and it was not too bad. Also ordered Tauhu Goreng and Roti John, plus this deep-fried banana bread that Cali used to have when she was still jumping around in primary school. All that with Teh Tarik!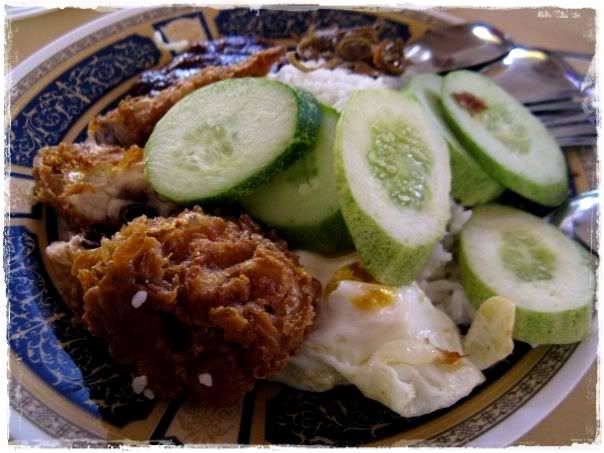 Ended the day playing some Mario racing and Mortal Combat fighting on Cali's Wii at her place. Superb gory fighting among monsters with watermelon boobs completed with extra limbs. Watching them fight each other and laughed till I teared.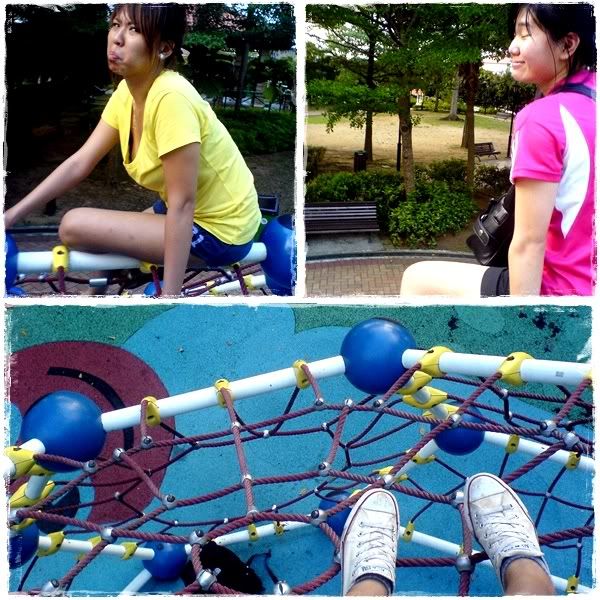 Now, who's interested for some suntanning, a day of exploring the island on bikes, and... free durians?