I do not mean to post about food again, but I happen to have some cool stuff to share so please bear with me. I reckon my blog will be given a shot of variety when May roll over and I start the job (which I dread). Out goes my current tai-tai lifestyle which allows me to enjoy weekdays without the crowds, but I welcome and am looking forward to some financial freedom coming my way.
29Apr
Late-evening Fish Soup at Compass Point
This store, or rather brand, of fish soup is rather popular I think. A queue is practically always there, and they have one more branch at Buangkok as well.
Mini steamboat, which has enough for two to share, costs only $5! The soup is really tasty with an extra kick that you cannot find in other stores. Coupled with the chunks of juicy fried fish, I koped more than what I allowed myself to have from the pot. Extra points for this because the very retro steamboat reminds me of the damn-good steamboat at Whampoa Temporary Market my dad brought me to.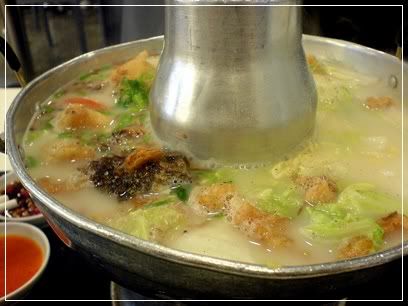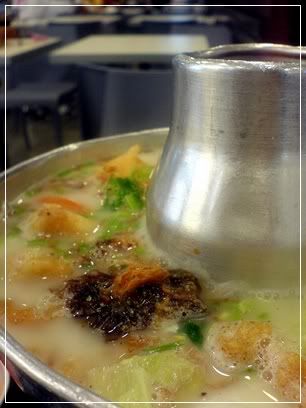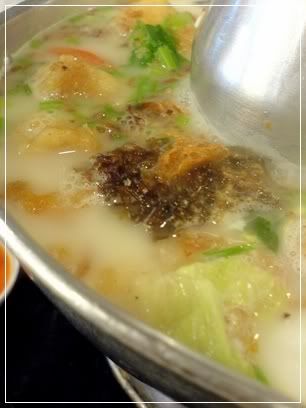 30Apr
Just because it is a PH eve, it doesn't mean that we can celebrate with super sinful prata at midnight! Still, I am super happy for satisfying my prata craving, and a hot cup of simple Teh Halia before sleep is always good.
The
Mushroom Cheese prata
is average for the price of $2.20, although I liked how they added chunks of mushrooms instead of them sliced. I finally tried
Bomb prata
after first reading about it from ieat too. I always welcome anything sweet, and the prata dough sandwiched between margarine and sugar was a good, sinful, delicious treat! Sweetened the whole deal with my Halia Tea plus good conversation and I had a good start to the weekend...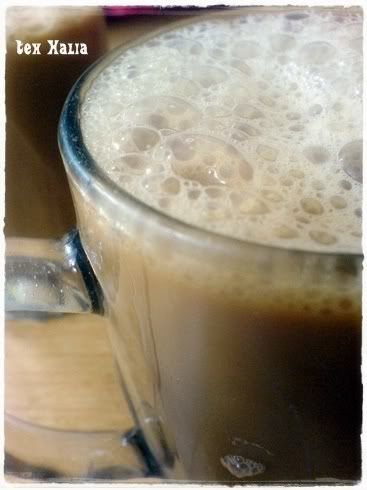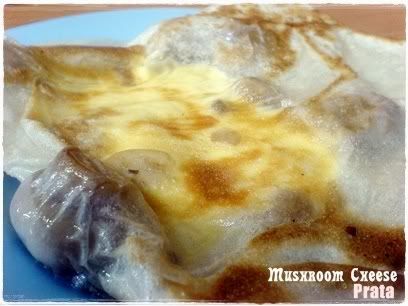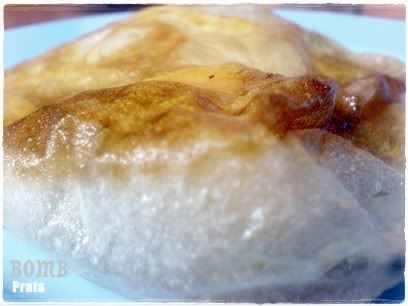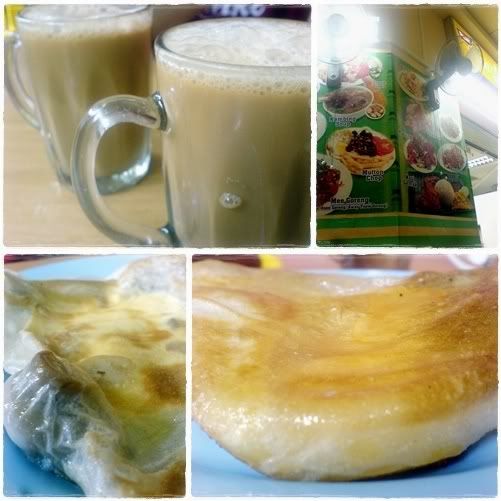 Anyway, found these lifesavers for my raging sweet tooth in my cupboard in the afternoon. I brought them back from the Oklahoma last Dec and hopefully, they have not expire! There is no date anywhere! Oh, these are instant oatmeal with apple cinnamon/ cinnamon spice/ brown sugar maple.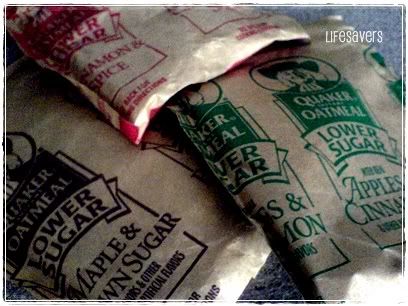 It is high time to watch my diet now, although not to the extent of "starvation policy", but such late-night activity is starting to take its toil on my waistline already. It will be quite a task to avoid deep-fried and bread, but I will try...
Hope I will be super occupied with work, eggplanting, chaboring, and of course, hot yoga! No baking until further notice. Hehe.