13 April 09
Let Jojotee teach you how to make your own bread pudding.
Whisk...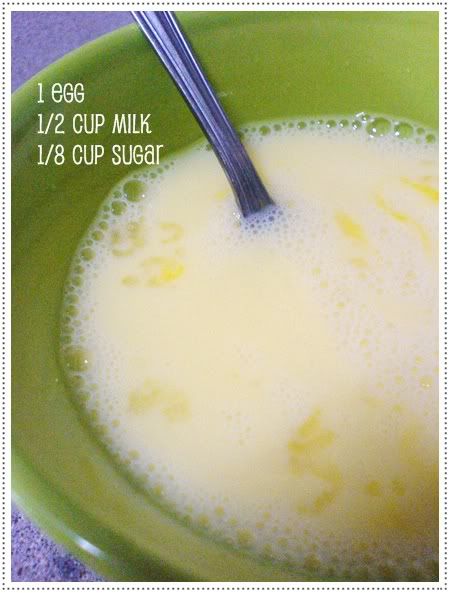 Looks yummy and full of protein but do not be gila to drink it.
Make sure you have the following...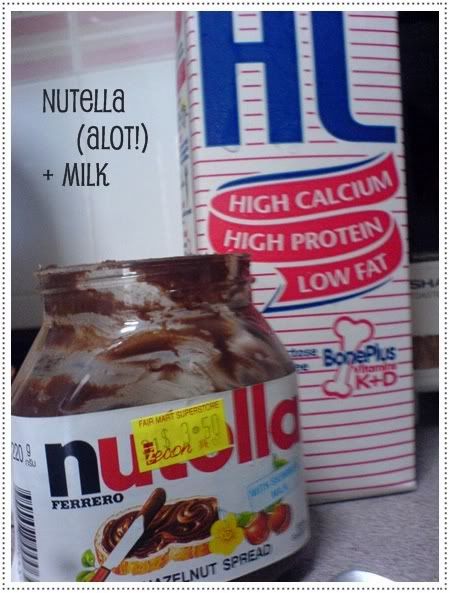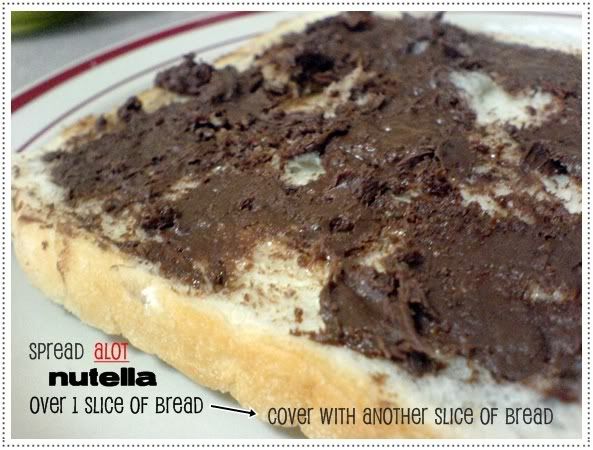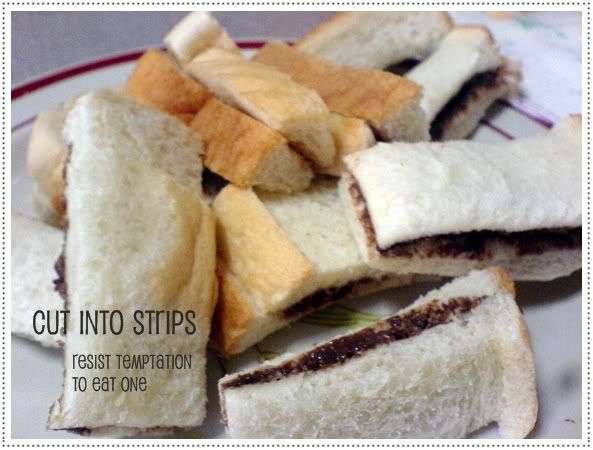 I think cutting into cubes will be a better idea.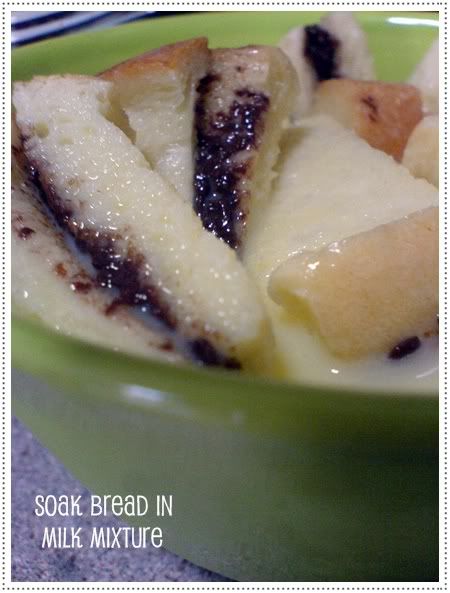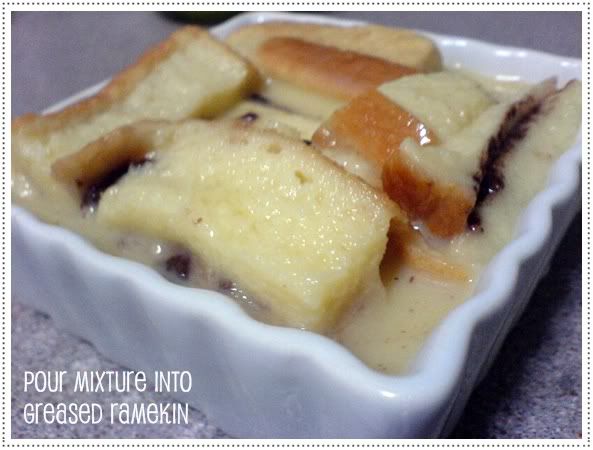 I got my oven-proof ramekin at Daiso!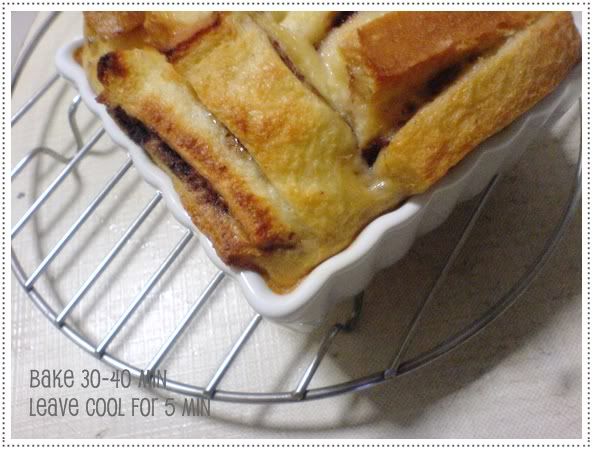 ...and it will look like this!
Ta-dah!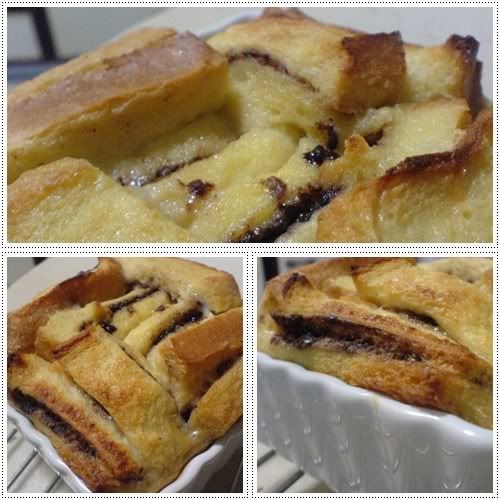 Yummy!