Disclaimer: Please do not proceed reading if you are reading this past 10p.m./ hungry/
yao ba char
/ craving for junk food/ just had a full dinner.
I just found a real amazing site call "This Is Why You're Fat". Other than the very honest ala "He's Just Not That Into You" title, the site also features mainly food porn at its best. Don't expect pretty shots of colorful dishes of DSLR quality though. Over here, its the fat content and the sinful-level that matter. Some of the stuff they have are pretty mild like the waffle hotdog which I haven't tried actually, and the fried mars bars. Read on. You've been warned.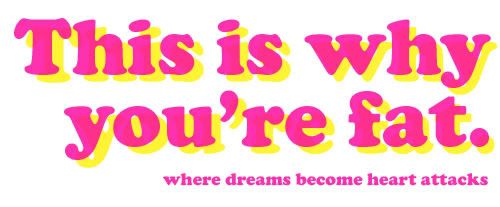 Krispy Kreme Bacon Cheddar Cheeseburgers


NO!



Maybe it is all the oil on the pan that really puts me off. Or maybe it is the doughnut itself because I can't imagine a sweet doughnut all oily and all, put together with more pork and sinful. cheddar
.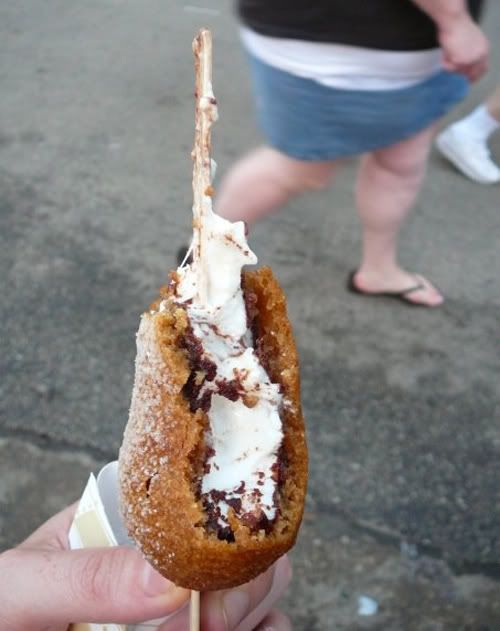 Deep Fried S'more On A Stick
YES!
Gimme gimme more. I kinda like the idea of deepfried chocolate and marshmallows...
The McNuggetini - A McDonald's chocolate milkshake with vanilla vodka, rimmed with BBQ sauce and garnished with a chicken McNugget.
NO!
I almost puke last night's dinner as I read the description. Alcohol with nuggets is pretty ok but alcohol with chocolate + milk + BBQ sauce. Argh!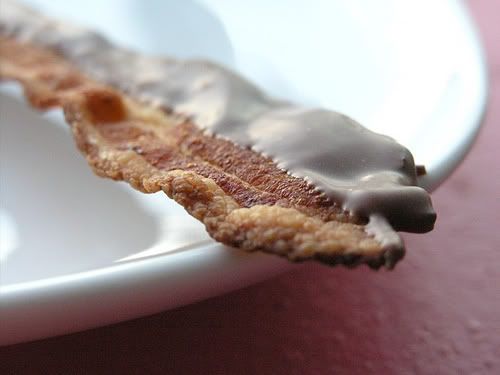 Chocolate-covered Bacon
No!
HAHA! Actually I don't know about this. The pork itself is repulsive already but the gooey chocolate looks quite tempting. I think some people will actually like this.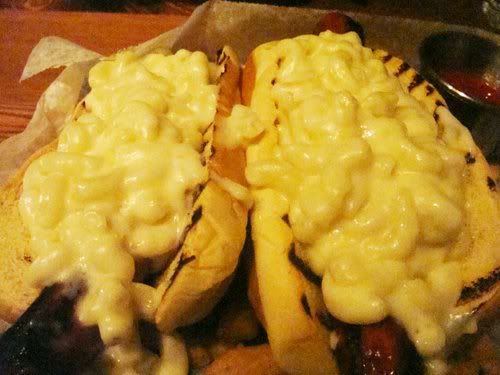 Ditch Dogs - Two hot dogs topped with mac 'n cheese.
YES!
I know it doesn't look pretty and the photo quality sucks. But... I actually like the idea of some hot gao gao cheesy mac on a hotdog with bun. I miss the mac n cheese in the states because the local ones are not rich enough for me.
And I'm saving the last.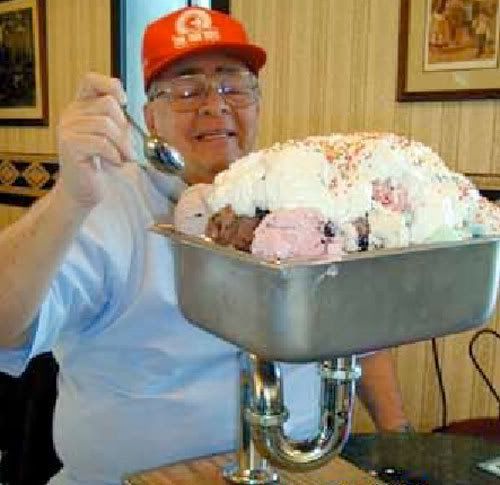 The Kitchen Sink

NO! NO! NO!
Mega Double Stuff Oreo
YES! YES! YES!
Maybe..
I hope you are hungry already. I know I deserve to be ran down or something.