lately i am thinking that i am quite a mean girl.
not that i put glue on others' seats, or swap sugar for salt,
but i realised i tend to have mean thoughts about other people sometimes.
they may or may not be people whom i know but that's not the point.
although i may realised as soon as the words are out of my mouth (or mind),
i know that the damage is done. the thought is there and i am utterly gaggified
with some of the thoughts i have. they can be as simple as conveniently commenting
on how ugly the girl's shoes are, or how irritating she is etc. not that i am
aiming to be the perfect angel but i don't expect myself to have such a judging
character. we always hear people reminding ourselves not to judge, especially
people who we are not close in the first place, but is it really "evitable"?
can we not based our opinions in impressions especially since now appearances are
almost as important as the real deal itself? important, in a sense that it can be
superficial but that's the focus of what our society is largely based on now.
well, appearances aint' everything but largely/ mostly at least.
my weekend last week in pictures. hang out with some real nice people.
managed to hang out with the cookie finally after four days of absence (with excuse)
and i think i will need some time to get use to not seeing the boy during the week
days at all. ms sue is absolutely disgusted because cookie and i meet more than
thrice a week. no lanterns but we had lots of mooncakes and i discovered home fave's
this year! the durian's is shiokanathan. got mom's fave yam pastries and also took
advantage of gloria jean's 1-1 voucher finally. speaking of which, i can't remember
who gave me the voucher but that mug of hot chocolate saved my day.
had a good japuuneese dins with cookie's family and also dessert @ MOF. cookiemama
loves akuzi like i do! it was then that we all decided i will have a 3D2N Barossa
holiday as cookiepapa jio-ed us dimsum brunch the next day.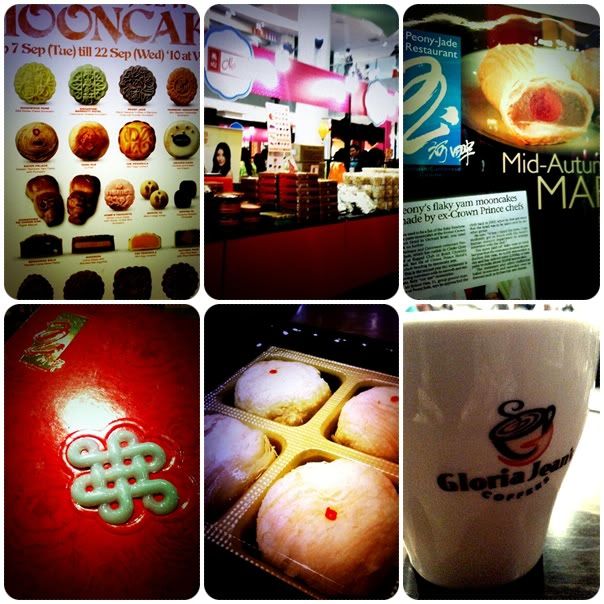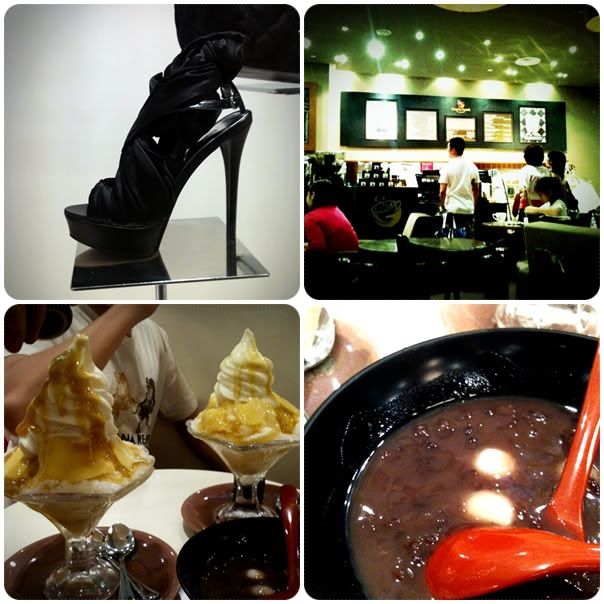 the weekly sunday gang @ island creamery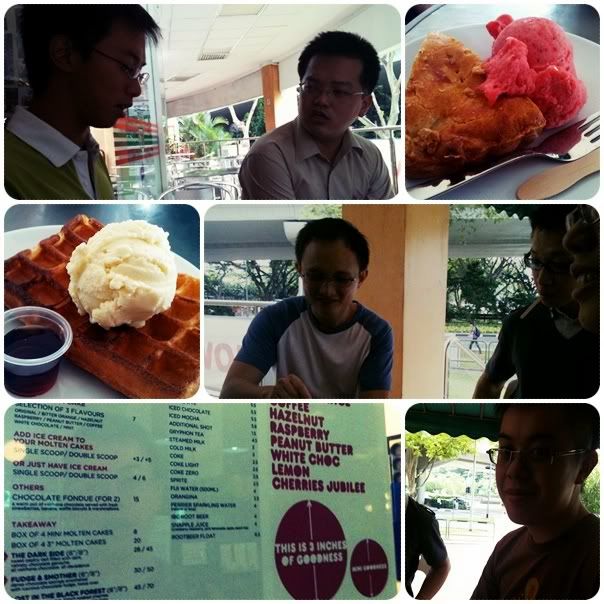 and also longtimenosee zombie action and firstimehello domino's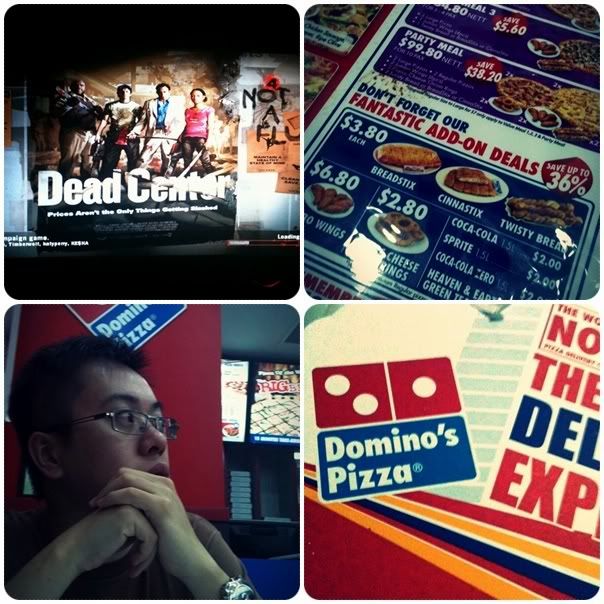 the stomach is still ain't feeling very well but i have went back to the trusted
doc and gotten more meds this time. guess this is really THE time to avoid anything
greasy/ spicy/ oily, basically - yummy. most scary part of all, i think i will need
to avoid the kopi for some time. the thought of not having kopi for the next one
week (at least) daunts me so much i wanna cry. and i swear it has nothing to do
with mochaprince.