I really enjoy time with the family, especially when we have beer. Not that we are hardcore
alcoholics, but when we start to drink a little and let loose, oh.. the darnest things we say!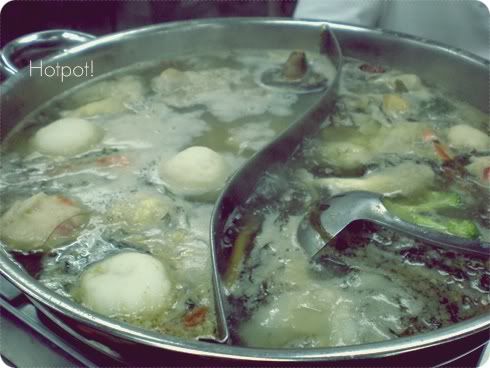 After the weekly affair with cookie, I made him go down to Chinatown for hotpot dinner with my
family. I was hungry, the family was waiting, we got lost, he hates going to places he don't know.
You can imagine how much I wanted to blow my top that day, no thanks to dayima too. After some
searching and much patience later, we found the place!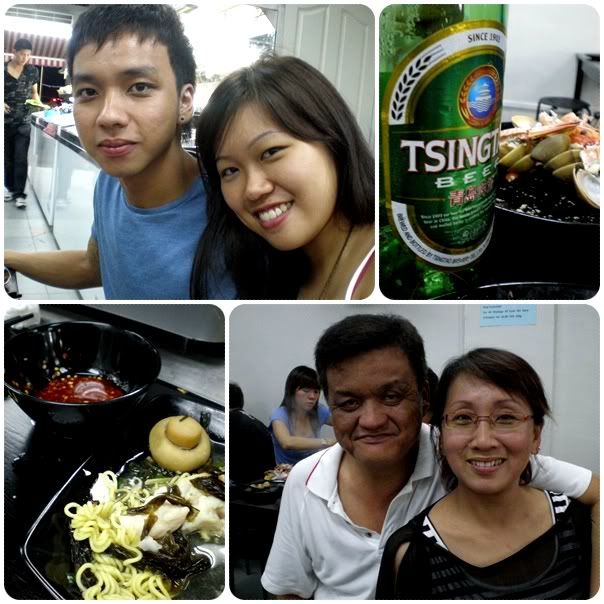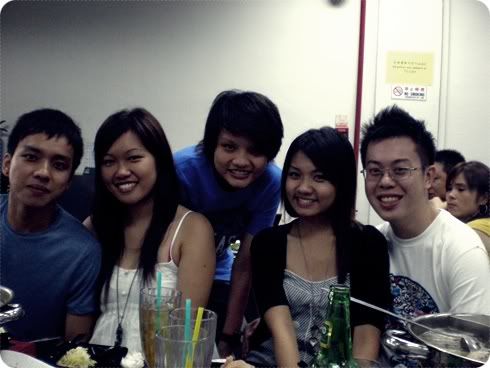 I miss hotpot! Joycie, when's our date coming? Hehe!
The cookie was craving ah balling for so so so long and we head next door for some dessert!
Mango overkill with my favorite yang zhi gan lu and mango shaved ice but it was shiok still.
Think we were so stuffed after the dinner + dessert, we can hardly walked. Who knew that we
still had space for cookies when we munched on them while watching Man U kicked Fulham's
ass. Woohoo!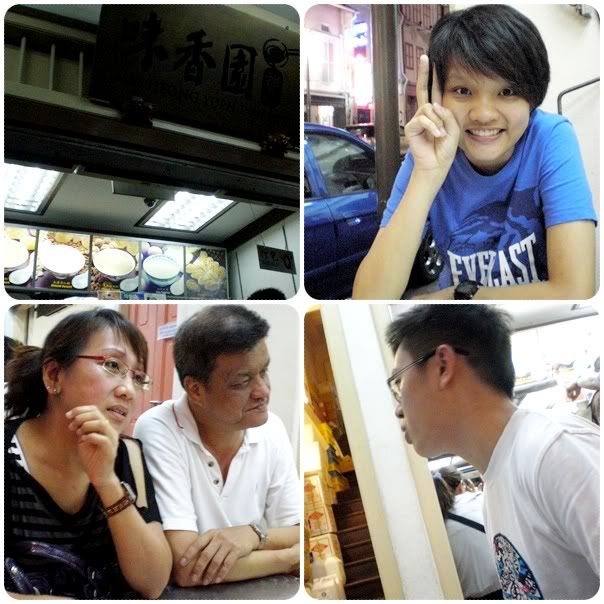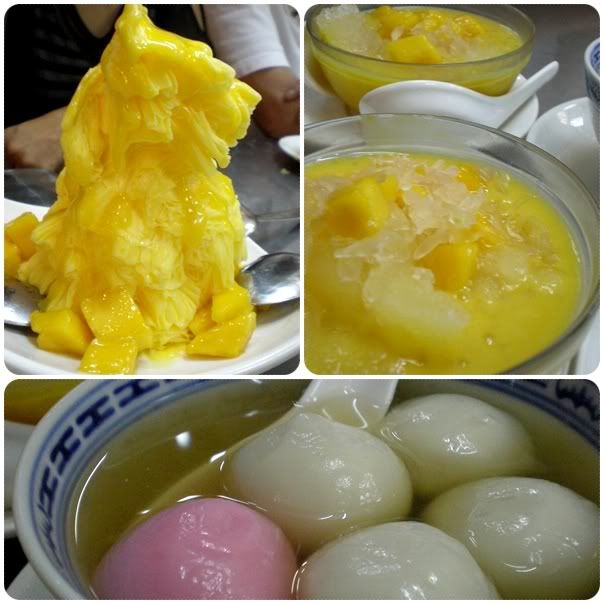 Chiong the IT show again for last-minute deals on Sunday. I complained that his loot we got from
the 4-days show is heavier than my loot from the 3-months long GSS! Still we saved some bucks
and yay to new LED monitor for weekend movie marathons! :)
Astons never fail to please, especially pasta salad! I realised I have the same dish for the
past few trips already. Black pepper fish, with pasta salad and garden veggies. Yum!