I kinda like handing in time sheets because of the great view from the tops. Seriously,
having such a nice view takes half the pain from work everyday.
Is it the same noodles store? It's closing down. Orange M&Ms.
It's on tonight!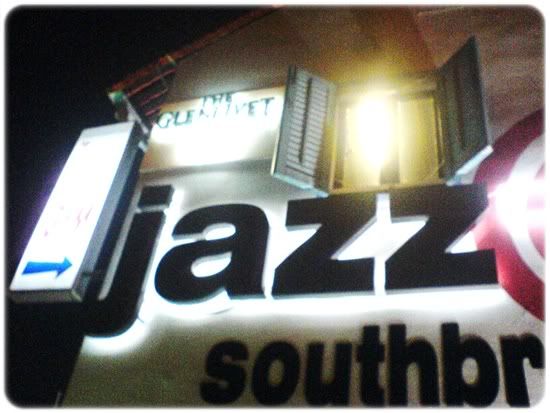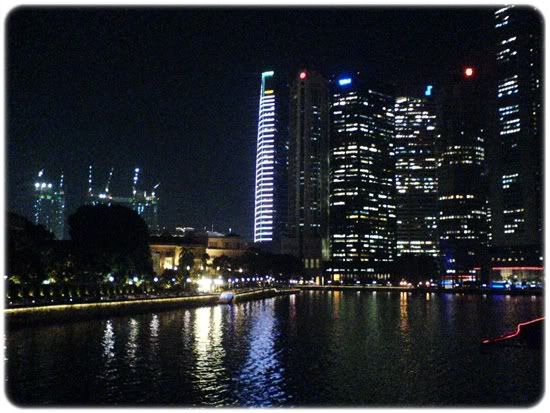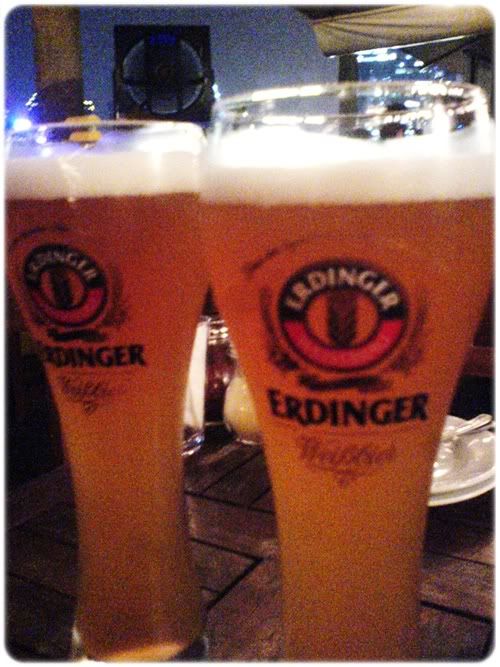 Erdinger and roast duck pizza to celebrate us surviving mid-week. It was good timing as well
when Shirlyn & The Unxpected came on too. Stayed there for a while, listening to them
belting out "Lucky", "I'm Yours" and the likes before trotting home, groggy from the pint
and severe lack of sleep. Very weak I know.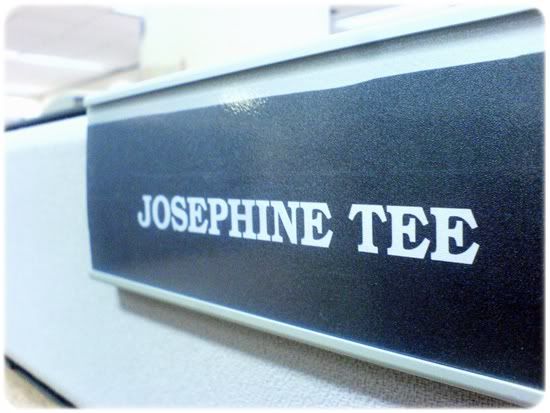 Finally I have a name, and not some "Printer Girl" or "LDD girl". Speaking of names, received
scoop from Limster that if all goes well, I will receive more than just a name. You can be
sure that I am not keeping my hopes high. Whatever it is, I just want to give my best shot
and we shall see how it goes from there. Besides, there is the interview next week to keep
me busy already.
Friday lunch @ Curry Favor. I like how it was raining cats and dogs outside.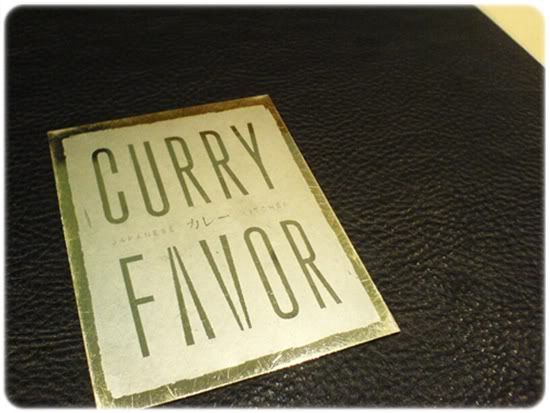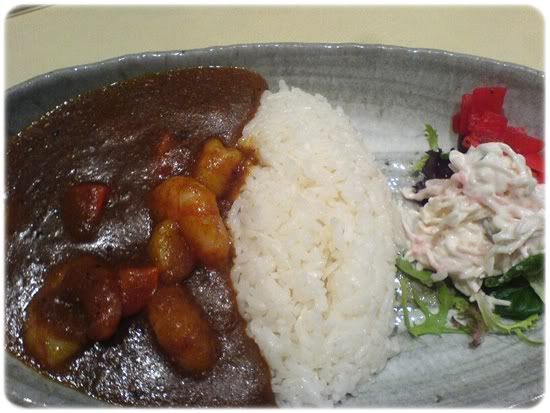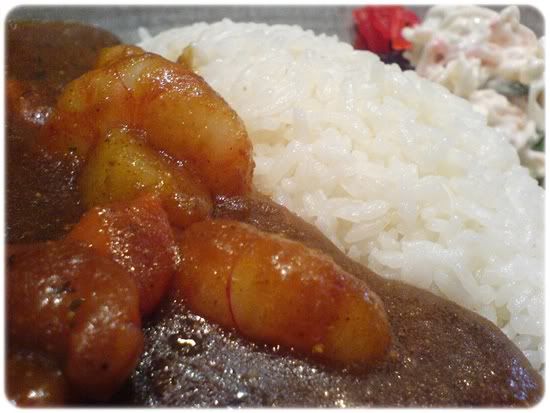 I had the shrimp curry. I had high expectations of the place but the food was rather disappointing
actually. The curry tasted like it was instant-made and Limster's rosu katsu tasted very dry and
just not juicy enough. After eating Tonkichi's, you can be sure that I was expecting much more,
although there was the price difference. Still, the ambiance is rather nice with some comfy
couches and board games, magazines available for the nua sessions.
Love from the cleaner auntie. HAHA.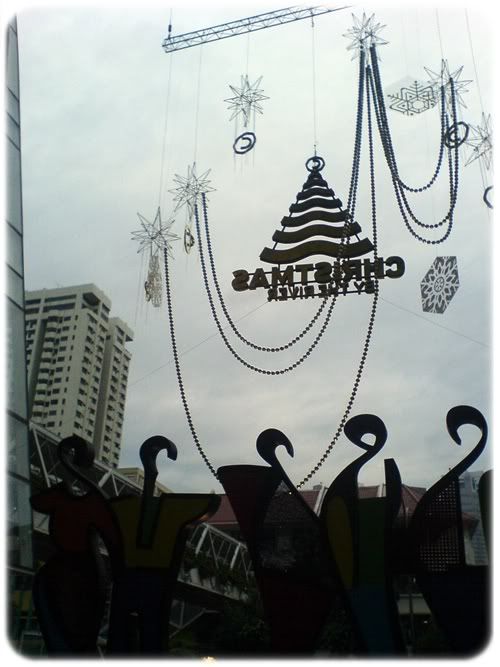 Met the prata gang!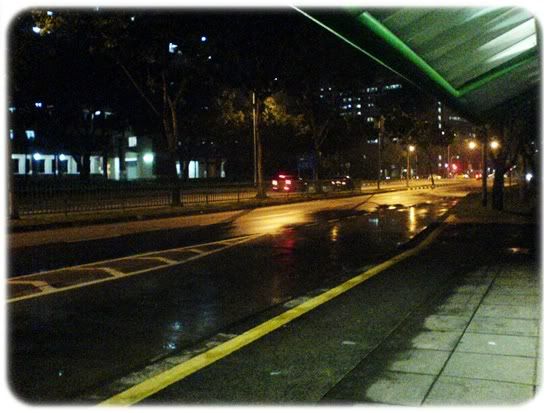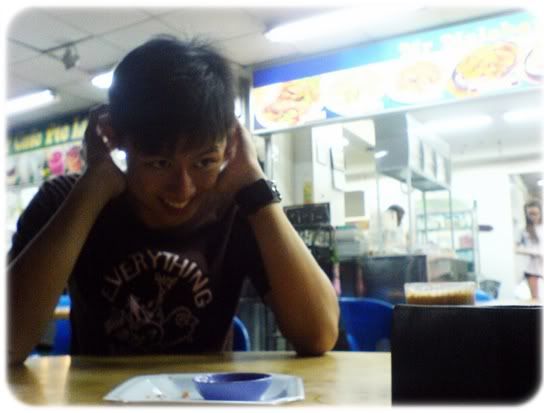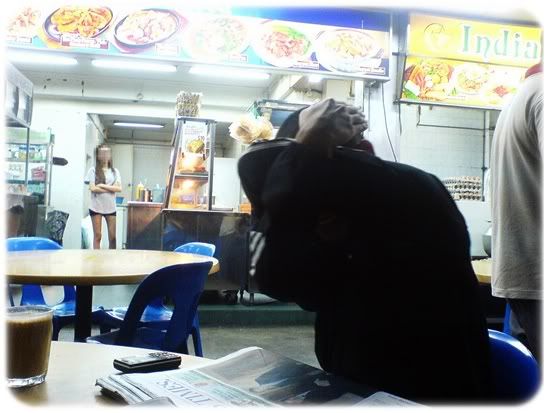 Part II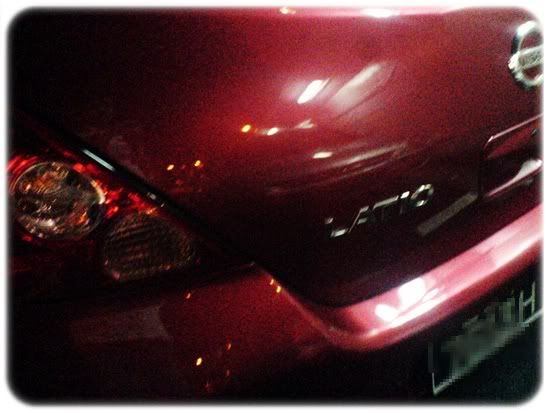 Yes yes, it's Latio not Cherry. But Cherry sounds cuter.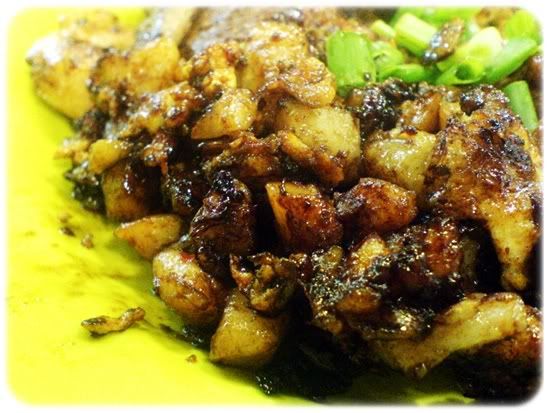 This made me a convert for black carrot cake! Must-have at Chomps!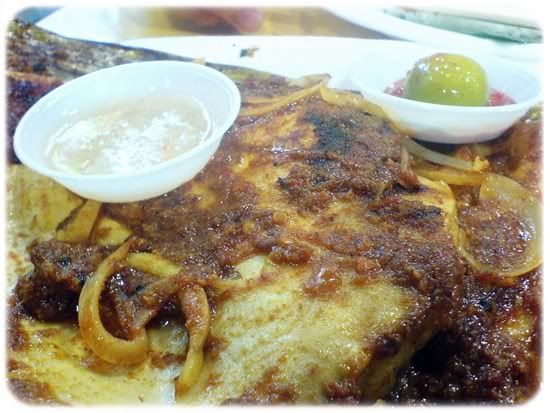 Less spicy already and still whacked one whole pack of tissues... -_-
And two of these giants.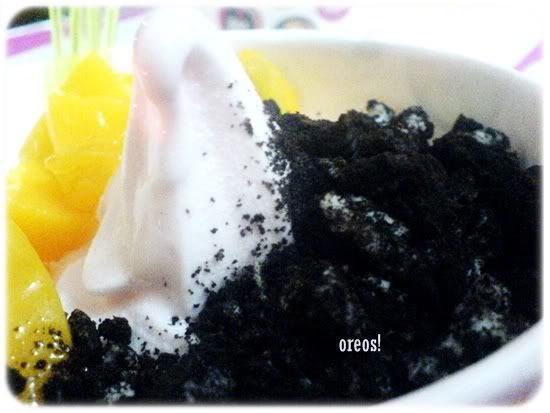 Dessert while watching the midnight rain.