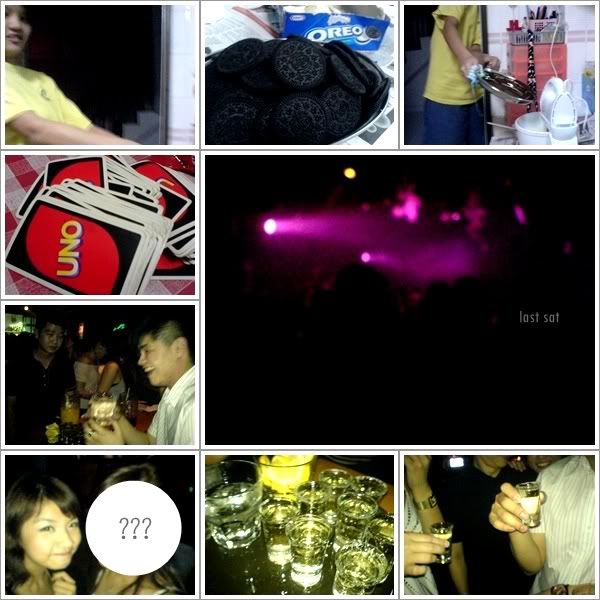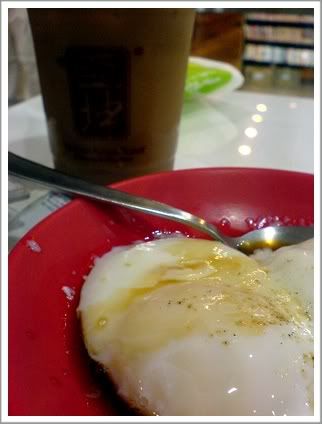 * point form because the migraine is attacking again. spare me; it's friday.
* last sat was fabulous. you can't go wrong with tequila for some post-baking activity.
* finally had my yakun brunch. 70cents for a yuan yang upgrade is crazy. but i
am still crazy in love.
* i finally see the reason on wed by the river. just an update, the reason will
never be the reason for making me upset again. perhaps only disappointment.
* my dear sister is hawking moon cakes for marriott and everyone should support,
because number one, marriott is awesome and second, it's my sis's first vacation
job. she does not earn comm and sneaks far too much sample for her own good, but
support! sister's support literally by buying a $7.50 'Ebony & Ivory'
Whisky Chocolate Praline mooncake the diameter of an oreo. 20% off for M1 and UOB
credit card members.
* i got to find the form if not i cannot attend my own graduation.
* anybody game for bak kut teh for dinner at circular rd? that stall has all the
works - wooden furniture, tea in kettles. it's agonising smelling the soup
every time i walk past the eatery after work.
* and i still gian riverwalk tandoor indian buffet.
* i am sad mr ann is leaving for london on sundee. no one to practise suaning with.
* talkcocksingsongseaweedfries session with the gang on tue. hopefully, we can
rock some shtuff with guitar hero if everyone has some spare change at the end
of the night.
* i love my juju and sweetiebutt and chabor.
* long hair short hair straight hair curly hair. defo will make a decision before
winter comes.
* i should sleep because the MOS and happy meals ads are tempting me to go make
some supper but it's late and no eating after 7pm cos Oprah said so.