The stoical scheme of supplying our wants by lopping off our desires is like cutting off our feet when we want shoes.
- Jonathan Swift
I'm real excited about graduation ceremony coming. Not because MDIS decided
to hold it at the swanky Ritz Carlton (which I believe has nice toilets), or
is it because we will be enjoying a nice (I hope) tea reception at the premise.
I am quite certain that my anticipation has nothing to do with the peeps as
well. Do not get me wrong; it is just that we have done the graduation in the
states about ten months ago in case you forget. The experience will never
beat this upcoming one, even if we are invited to St Regis, or Kimi is the GOH.
My point is, this will just not be the same. To me, this grad will just be
another MDIS trap - to suck more pennies from us poor freshies.
Shame on you.
This being said, I am still attending. Why should I miss my share of the tea
reception. Thank you MDIS for taking note of my attendance; I appreciate the
efficiency this time round. Let's not leave things on a sour note this last
time. I know that the classmates will be talking to them in upper case voice
should they screw their admin process up again. Tsk.
I am still hopeful that the event will end on a happy note. Things are surely,
definitely, confirmpluschop, 100%-awkward between my parents when they sit tgt
to watch me balancing my mortar board on my head. As long as they skin each
other right there in stomp-worthy style, I would be contented enough to think
that my 120$ spent for their tickets is well-justified.
Ok, I found my Form A. Now it's time for another round of hide and seek with the
gown and the mortar board.
By the way, the ceremony is the perfect excuse to finally acquire a pair of
classic black pumps. "Retire Young Retire Rich" mentions that saying "I cannot
afford" is a big no-no. So, instead of say that (beep), I shall take it that I
am KIV-ing these lovelies.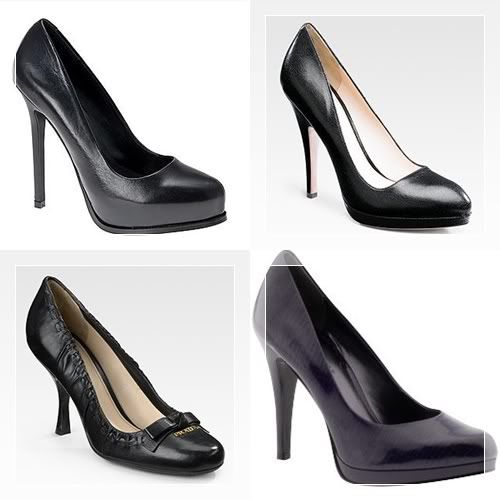 clockwise from top left
Aldo Franchette
Prada Platform Pumps
Prada Logo Pumps
Nine West Rocha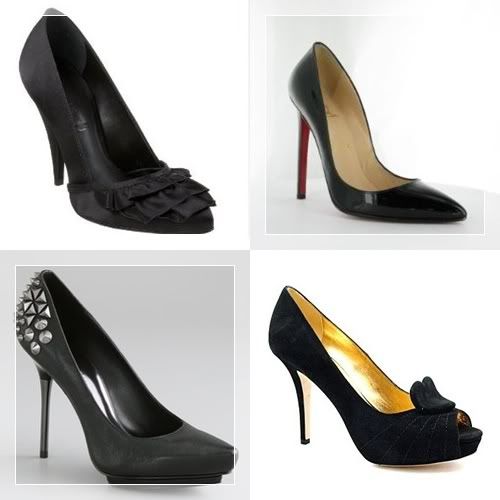 BCBGMaxAzria Women's Lark 1 Pump
Christian Louboutin Pigalle
Rock & Republic Nika Stud Platform Pumps on Needle Heel
Kate Spade Genny Black Heart Pump
(cheating for this one cos it's technically not a pump but too cute to omit!)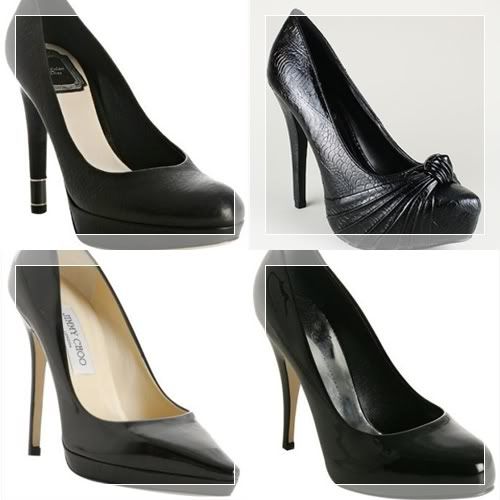 Christian Dior Black Lambskin 'Hermitage' Platform Pumps
Gojane Snake Print Knotted Pointed Toe Pump
Jimmy Choo Black Patent 'Ember' Platform Pumps
Giuseppe Zanotti Black Patent Leather Platform Pumps
Anyway, I am very proud of myself for spending 3/4 of my salary within one
week of receiving it. Well done me, some improvement there.