Mom: "Wedding only, why like national day?"
My mother is relatively an unromantic person, not that I blame her for that though.
Still, isn't the "wedding of the year" quite a grand and all-frills event? No doubt
that it was fit for the Cadelcott golden couple me thinks although I guessed the
commercial factor were played far too much for the past weeks. Do they really take
us the audience as fools to believe that citigems would make their big stone?
It was a boring show trust me. The only highlight was probably the condor heroes
short video that had my mom and I laughing in our most unglam and auntie fashion.
It must be a little hard on the couple to still have to face the cameras even on
their big day. Everything looked a little scripted and bordered on tense and tight,
just like Fann's overbotoxed forehead. Still, I believe everyone would say that
their wedding shots taken at the Maldives were absolutely stunning. You can't go
wrong with waters.
I know I have not been posting food or my bakes these days,
Ladyironchef
. I have
been a good girl and heading home for mom's dinners these evenings. Being in debt
and savesavesave operation is no fun at all. Still, we should still go try wasabi
tei! The golden question - WHEN? I think it will be real fun.
I have lots to update and the pictures will be up after I am done with the
procrastination. Nothing's quite new, see? Ha!
I returned home today to see this big package. I am not sure whether it was a big
"giftaway" or someone used my name to purchase these items or whatever reason it
really is. Although I do not fancy any of the items sent to me, it was still a
major surprise (positive one I must add) to receive this after a sian day of work.
Hooray to freebies!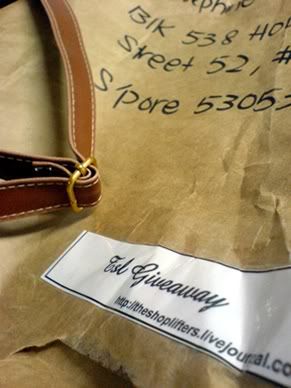 Currently reading this: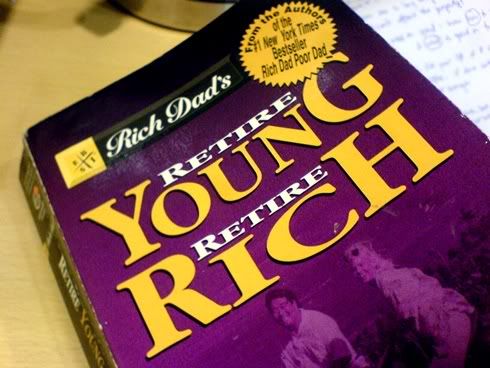 So damn good I miss bus and train stops.