Coco was nice - just nice. Not 5-star fantastic, but still nice enough to make me
think it was worth the rush after work (in heels) for the show. Sugar peanuts is
honestly the best thing to have when you are too fat/ broke for caramel popcorn.
Work is looking up I guess. I manage by, even better when I make a new friend
every other day. Even if they are aunties because they are very cool believe me
and they give tips on how to train and tame men. Me thinks it is because the people
here are generally more laid-back than the corps corpses people. I do question
whether this take-it-easier attitude is really what I want to have for a long time to
come. And then, I realized nothing is more important than their "work-life balance"
that they valued and preached so much about. The chase for the dollar never
ends. It is not that I do not crave for the high life, but to me, the space to breathe
is equally, if not, more important maybe. Perhaps my brain is just not wired to
dream or plan big. So what? I will get by with what is enough, and be... Happy,
with a capital 'H'. Honestly, I am not sure what the next remaining months of 09
will bring. Chabor's big day and road trip in Sep, HL's wedding graduation
ceremony in Oct. Come Nov, it is either make or break. Sigh, am I wondering
too much too soon?
Anyway, We Got Married is the best and probably only thing that keeps me ready
for the day, or anything. I have probably goten one too many stares in the train when
I giggle to myself at the funny antics of Hyun Joong & Hwangbo.
And when I alight the train, it is Taylor Swift's turn to take over. I have been putting
her album on loop for more than a week already. You can see that I am definitely not
ashamed to announce that I am a big fan!
I have not been Bikraming but at least I am picking up running. Sengkang and
Woodlands have one of the closet best sunsets. I do miss running, just that it
needs more motivation to put on the shoes than to finish the whole course... Lazy.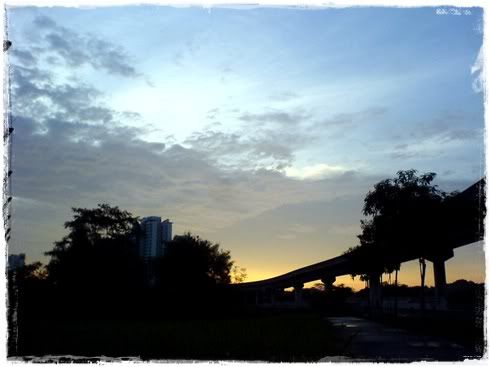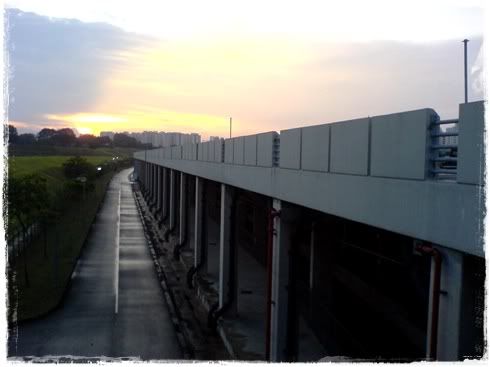 And this is why the body refuses to recognize the output of energy -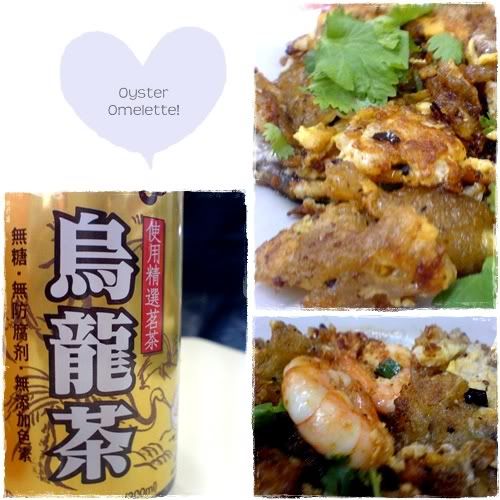 close to bedtime some more.
JuJu and I tried the Thai eatery at Sunshine Plaza after a random day of work. A little
tad too oily for me, but at least they are decent and worth your buck compared to the
foodcourt ones. Pineapple rice and my fave phad thai. The deep fried squid is so good!
Super chewy and soft to bite. It also reminds me how the calamari is a must-order for
the class peeps during the states roadtrip hehe.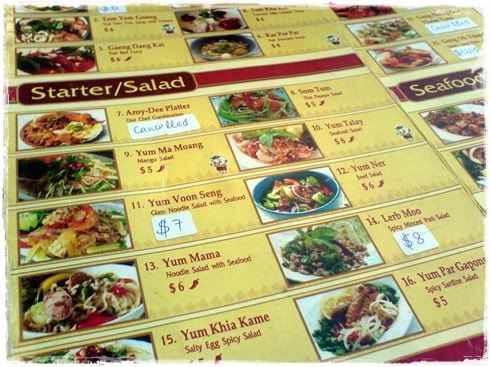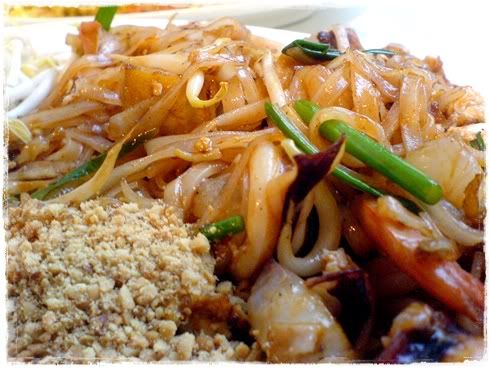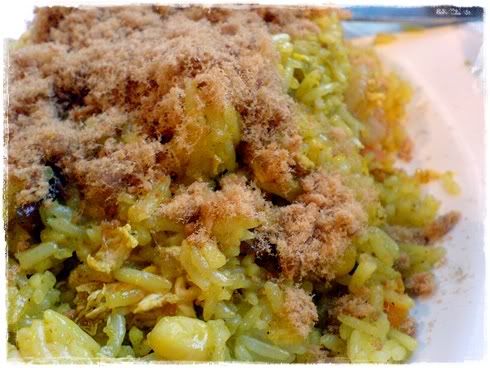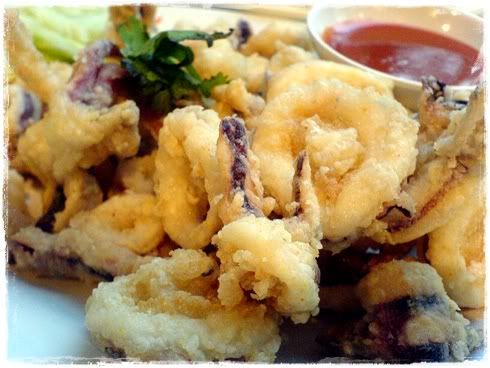 Supper with chabor after Coco at Xin Wang, this time Taiwanese style that is. :)
Carb monster attacked and I got lured in by
棺材板
. It was the first time trying
and not too bad. You can't really go wrong with deepfried bread, although I suspect
the oil was really not fresh. Considering that we ordered fifteen minutes before they
close the register, I guess our complains will only fall on deaf ears.
棺材板
, or
coffin, is actually a thick piece of bread with a hollowed out centre and filled with
creamy savory mixture of meat and vegetables (in this case, peas and corn).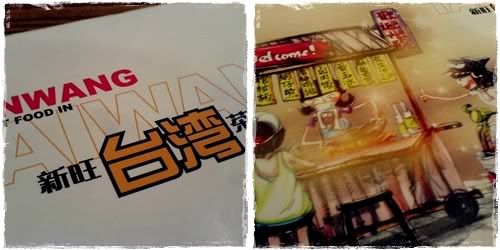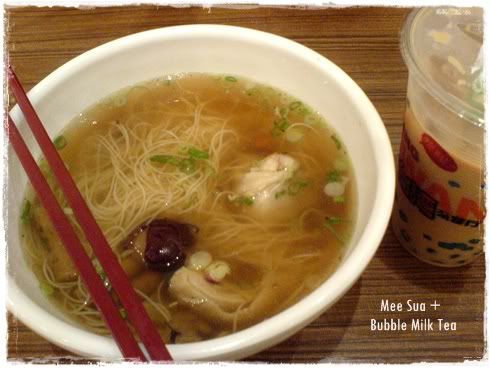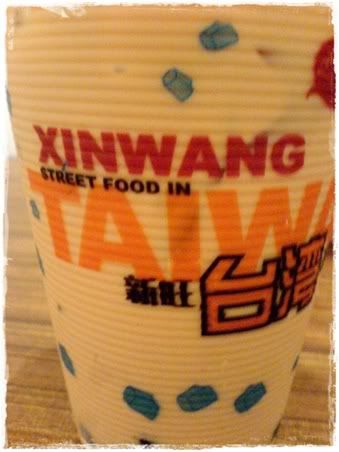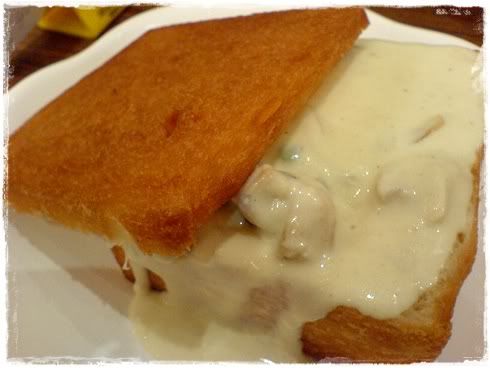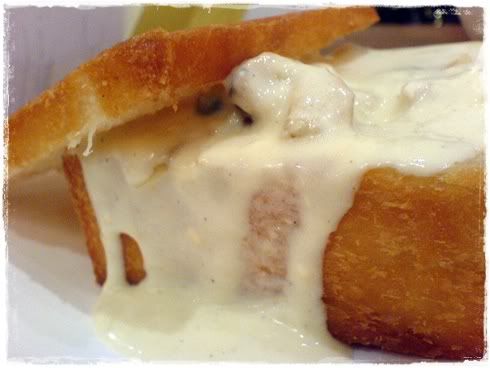 I love my bosses like chocolates. Really. :)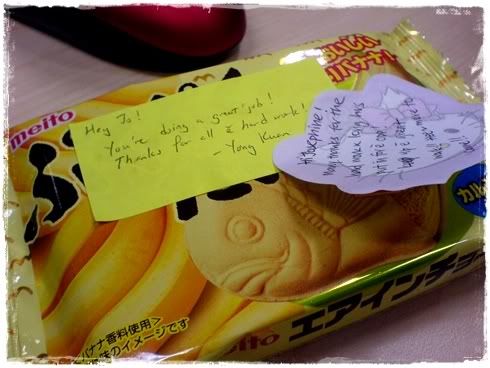 you had me at hello.