The dudes' mini farewell party. With their departure, the department is
officially in serious shortage of a male voice. Not that that is a problem
considering the fact that the director and one of the asssitant directors
are male. Is it strange how I am envying them leaving PSD for back-to-school?
I barely started work and I am looking forward to a break already. Shit me I know.
We had $10nett Hooters lunch at Clarke Quay as a surprise for the guys, not
that they were appreciative by the obvious choice of location. Jinsheng's
girlfriend is hot (creepy to say that this way), and it was nice seeing the
glint in his eyes when he described her. John is of course looking forward to
showing off his hot stuff to the NUS girlies. The lunch was pretty ok, if not
mediocre, and it was mainly due to my expectations of the food.
Nothing to do with the faces who served us, although I can understand their
choice of little clothing. Singapore is too humid anyway.
I started Friday, and pleasing the dayima with iced mocha with coffee jelly.
It is such an indulgence, on the waistline and the pockets, but I really needed
that little treat. Coupled with kaya wassants, I had quite a good start to the weekend.
Also, I got the melon bun although I prefer the one filled with custard in the middle.
Obviously the name slipped me hehe. I got to say though, the chocolate wassants are still my fave!
Saturday...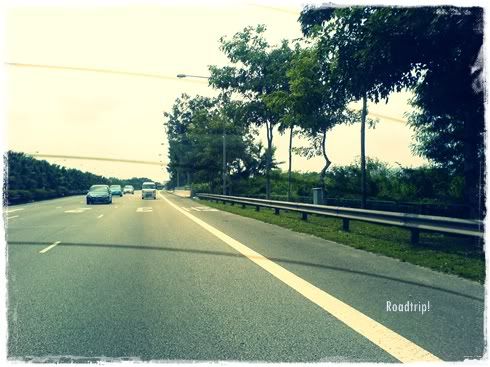 What more can I lose anyway right?
The chabor and I finally crossed the river to JB for cheap food and shopping!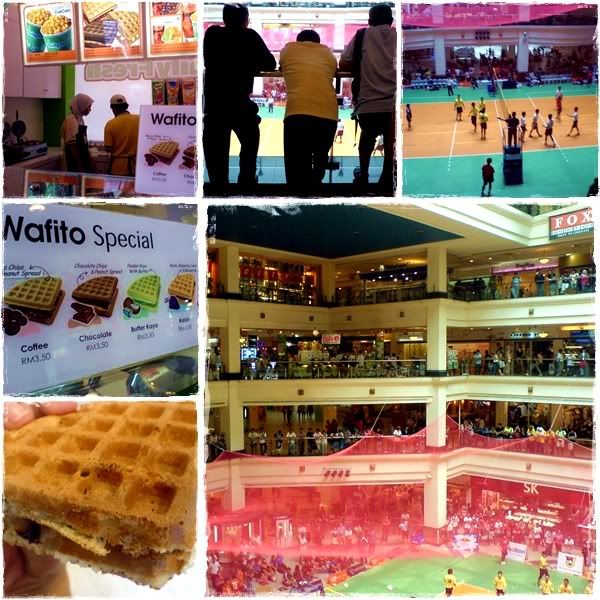 Chabor's daddy was kind enough to drive us to the checkpoint. Tahan-ed the Q for quite some time
and it was slooow-moving. More due to the fact that I was hungry and could not concentrate much
other than the french toast waiting for me at Kim Gary. That being said, I have to say I am very
much impressed with the new checkpoint. It was almost too swanky and spacious for my expectations
that it is more like an airport to me. Chabor didn't seemed too impressed with the new premise though;
she asked more than once whether I was sure it was the new checkpoint. Ha!
If it makes any difference, take comfort that we do not need to walk out in the streets to get to
City Square anymore. Yay!
There was a volleyball tournament going on right in the atrium throughout the day. So cool.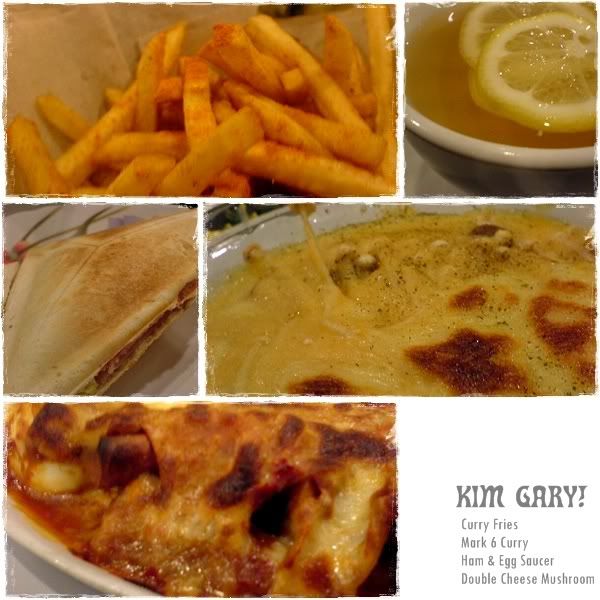 All stuffed for more walking and shopping! Best bit of all - we spent only S$8 each! *gasp
I am such a cheapo. In times like this, anything goes for good food at good deals!
The Proposal at RM10; it was very romantic, funny, cute by the way.
It makes you all fuzzy in the heart at the end which isn't it the purpose?
We also got the same pair of very comfy cutout heels at a reasonable pricetag.
We were still very very full from our Kim Gary but couldn't resist...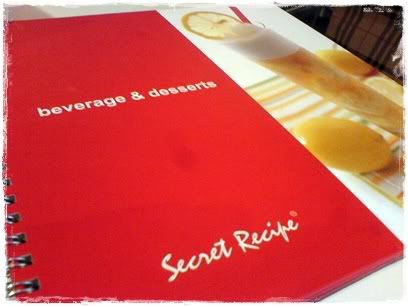 SECRET RECIPE CAKES!
I wanted the hi-fibre cheese but I think it was a little too healthish for chabor haha.
The Banana Choc was so good, better than the one I had last time!
Encore, I want some more!
I can feel the dayima calling out for these.
Is it just me, or are Sunday nights the worst nights of the week?
Urgh, I am totally looking forward to the coming three-day weekend.
Finally, the countdown is ending. All 20 months of waiting.
I'm going to smell those lemon-scented plugs I got.
And, believe it or not, I actually miss the Westlife looping!
Chill chill chill!