It actually felt kinda nice to be back at Freeflowbread today for a shift. I knew I said I quit, left for good, abandoned my name tags and everything... But then, the shen jing po needed people urgently and I figured I could use the spare time to a better purpose other than watching the clock goes tick tock.
Only thing is how, the radio there broke down and the guys have been looping Westlife's first album from opening to closing for a week already. So basically, I listened to that same album from noon to 11pm today. And Westlife is still ringing in my head.
So going to bring my own CDs on Friday!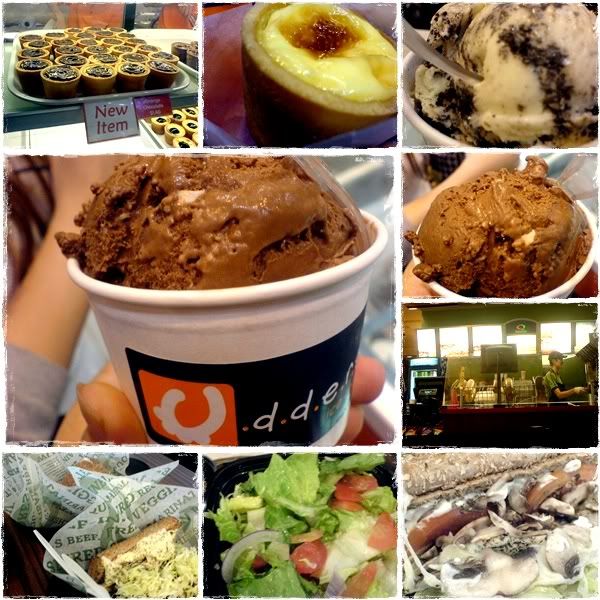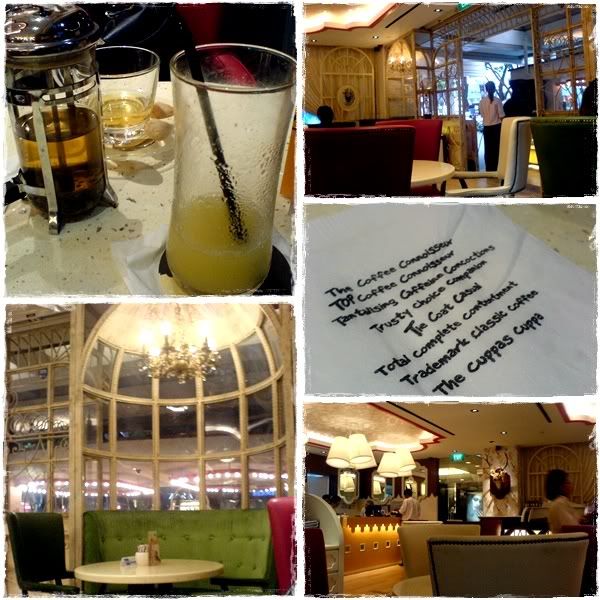 Chabor Chiu and I have every excuse to slack.
Somehow, through hynopsis or some mystic powers she possess, Chiu managed to make me skip yoga although we were practically a few steps from the building already.
I know I am gonna suffer
so
much for my next Bikram session. I haven't pop by the studio for a week already and am feeling very much guilty but guess I can't blame anybody other than my big fat lazy ass. The next session is sure going to hurt, so badly.
But then again, what else is more important with spending time with Chabor.
We went ahead to spend a real nice time in town (read: eat, walk, gawk at pretty stuff) before Chiu starts her job officially on Wed.
I'm glad we finally are going to have some figures rolling in our bank balance you know.
Other than some window shopping (at least for now), we tried Quiznos Sub at Orchard Central. The mall itself is super cool but we both agree that Subway is better.
It must be the familiarity of the latter, but somehow we did not feel at home at Quiznos although I must admit it reminded me of the states trip.
I walked past the Taka food fair at the atrium too and couldn't resist walking in for a look.
Udders was there! I have been wanting to try it since reading all the raves in the media but due to the location (novena, bukit timah), I didn't have the chance to. Hence, I was determined to try a scoop even though I was stuffed.
We sampled a couple, or more than a few couple, of flavors. Choya, Rum & Raisin, Mao Shan Wang, D24, Strawberry... The liquor ones were fab; they were in Chiu's words, "POTENT"! I had a bite of Tiramisu flavor, and the alcohol taste just hit home. Love it! I decided to go with the classic "Chocmash" flavor in the end, which was basically rich chocolate with marshmallow in it. Sooo good and rich.
Anybody willing to risk all the calories with Marble Slab Creamery with me?
We ended the night at TCC with some tea and juice and of course, good conversation. I am glad things are working out great finally after weeks of falls and disappointment. Jobs offers, acing interviews, meeting old friends, exploring new possibilities, tasting new food... I know good things don't last forever, but at least hope the present situation run smooth without any hiccups.
I love hanging out with my GL sister.