Sorry I have not been around lately. You know you are depressed, dying, on the verge of going bonkers, and dwelling in a 23847023m- thick bubble of negativity when:
- Baking has become a chore.
- You hit a new low score for STD.
- You don't bother with the ipod when travelling.
- The table is piled with dirty laundry a week's old.
- You forgot how many times you see the dad for the past 7 days.
- There are no more food cravings.
- The mom is complaining about your increasing hair loss.
- Five more minutes of snooze is a luxury.
- What MSN?
- The work is a constant nagging headache.
The good old days.
2May09
Celebrated probably the last exam of our student life with
Spicy Wok
at Capitol Building, where we proceed to J.Co at Raffles City for some Saturday chill out. Of course, we had interesting conversation, plus not forgetting a suan-session for Mr. Lee as well.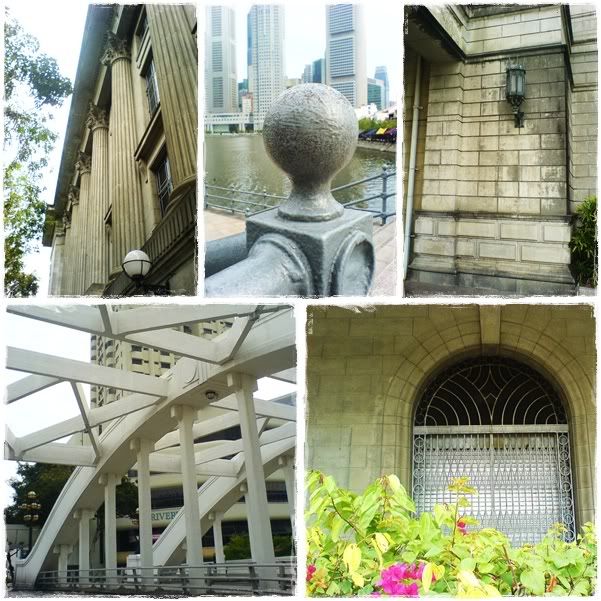 Random food I had.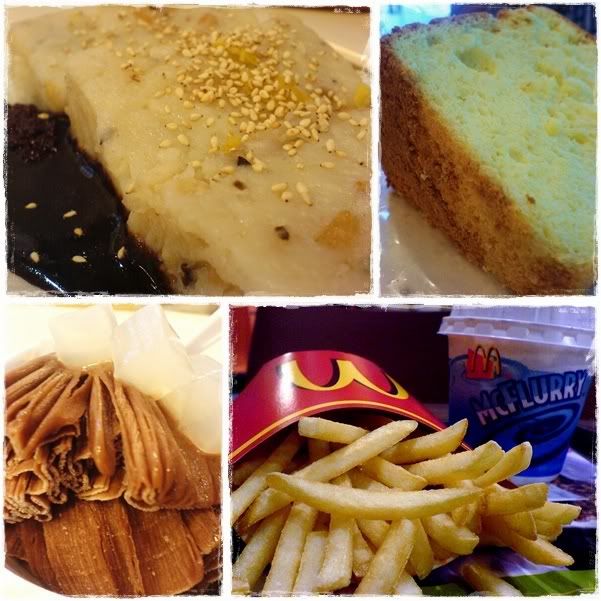 Carrot Cake & Chocolate Snow Ice with Nata De Coco from
Anytime Food
Lemon Chiffon Cake from Asian Bakes
Milo McFlurry is back
3May09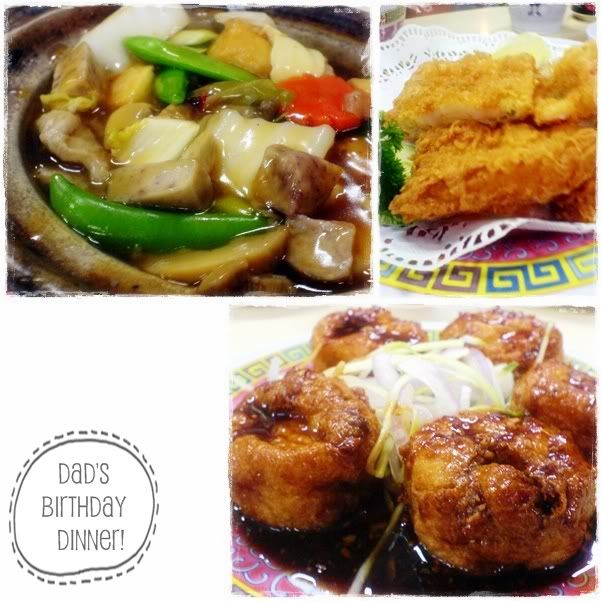 Tofu feast: Claypot Tofu, Fu Pi Juan, Deepfried Tofu, Fried Rice, Sambal kangkong.
Happy bday dad. 09 will be a better year.

想着你的好
不知道何时才能拥你在我的怀抱
也不想预料
能否等到所谓天荒地老
但是我只要专心地看着你一秒
就听见我的心跳
又在胸口燃烧
我要求不高
只希望每次邀你入梦
你不会迟到
要让你知道
你的欢喜悲伤我都想要
因为我最爱看到你甜蜜的微笑
小小的一种需要
不会被谁动摇
认识你真好知不知道
只有你可以让我把烦恼忘掉
认识你真好一切都变得不重要
是你让我觉得骄傲