4 April 09
Before you proceed to laugh...
Yeah, I made Huat Kuey. Heehee. You know, it's nice to make something quite different for a change.
Dad says if they're nice, I can make them twice a month as offerings to guanyin (he was just joking I'm sure). Mom was perhaps tired of seeing me churn out muffin after muffin after each time I slog in the kitchen, and hinted she's sick of being my guinea pig.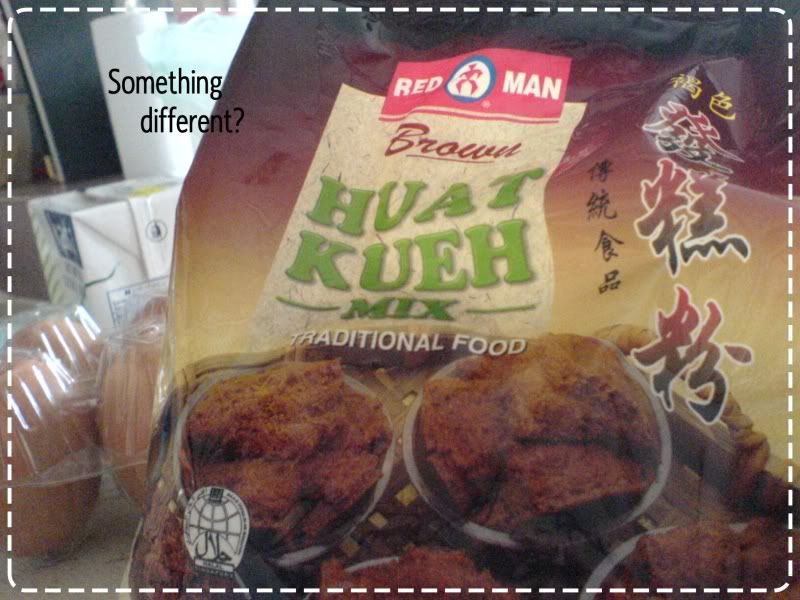 Huat Kuey
was hence requested! Hmm, I wonder why I have not thought of making these for her before. I mean, huat kuey is real simple to make, even for a blur like me who cannot tell the difference between baking soda and baking powder. With the premix I got from Redman (which I have conveniently failed to remember how much it cost), I just need to sweeten the whole deal with coconut milk. Mix, scoop into cups, steam, and voila... the mom is happy.
Once again, I must express my looove for my mixer. Hmm, I should start thinking of a name for it.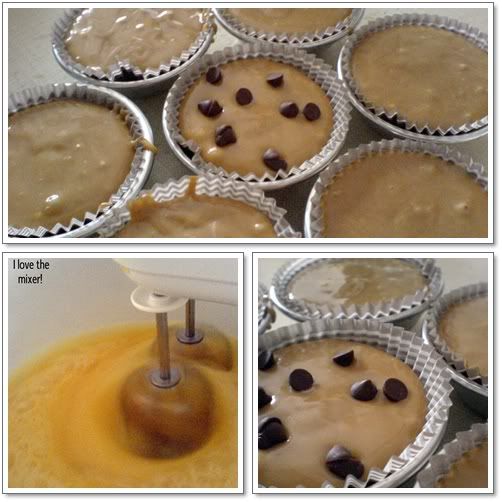 The coconut milk is key in making them shiok, but like what bengua also agree, it was simply overpowering. Still, I thought that the idea of chocolate chip version was rather ingenious and cute. I would have never thought of that...
Only one choc chip one ok.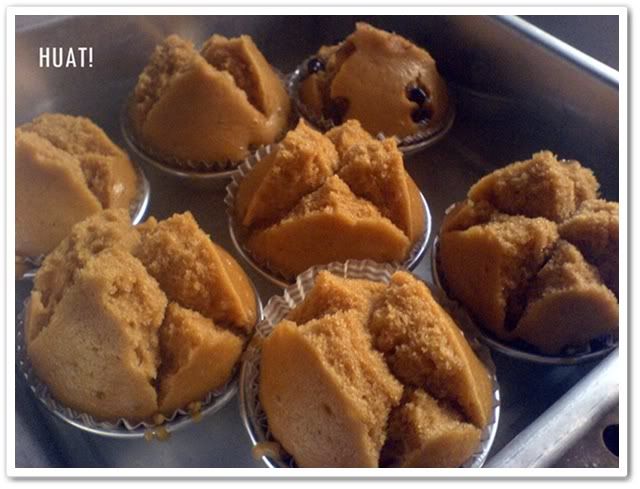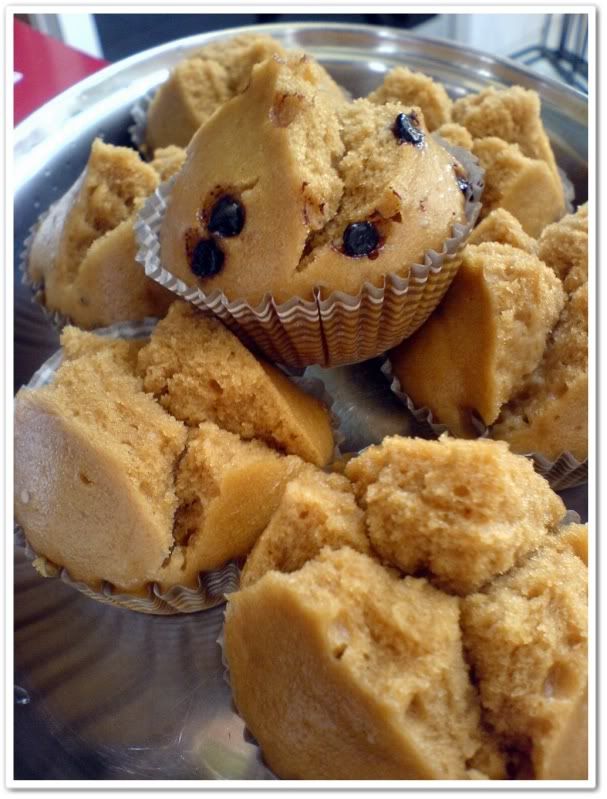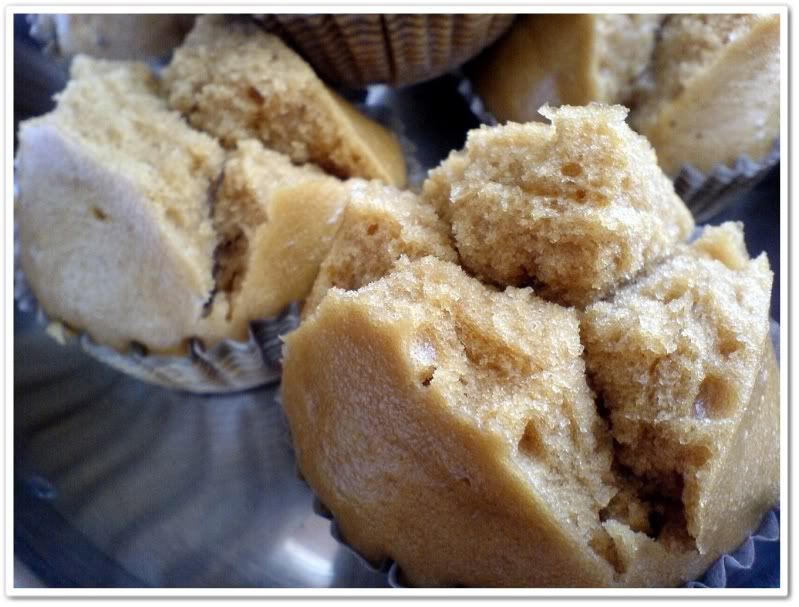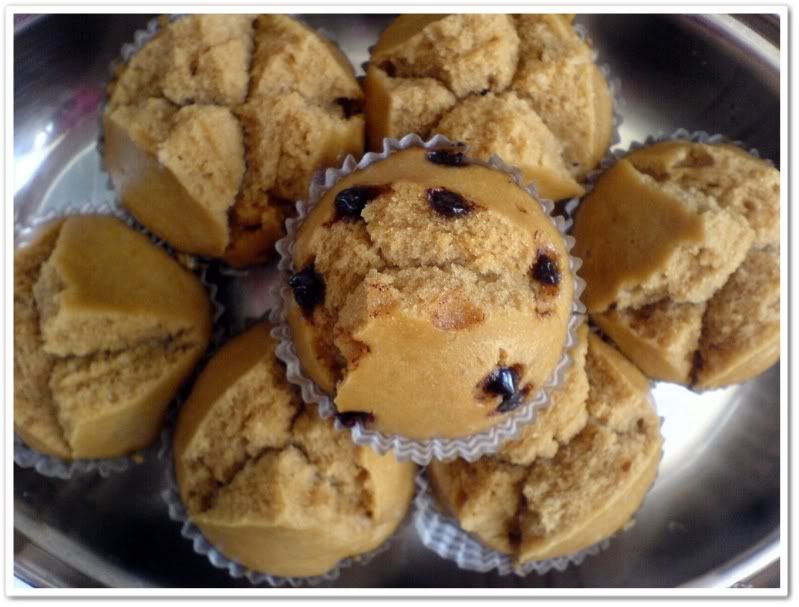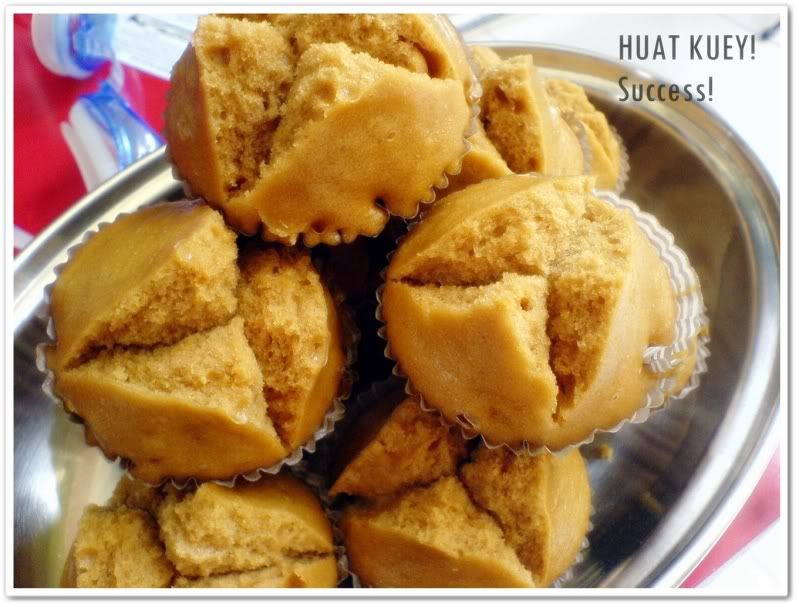 While I was actually waiting for these stuff to huat in the steamer, mom was actually clearing her kitchen cabinets and holy moly, discovered her very yellow and ancient recipe books.
There is a recipe for "
鸡蛋糕
" inside and the ingredients look fairly simple so made this block a the same time. It was after the whole thing was done that I realized this is what
鸡蛋糕
looks like.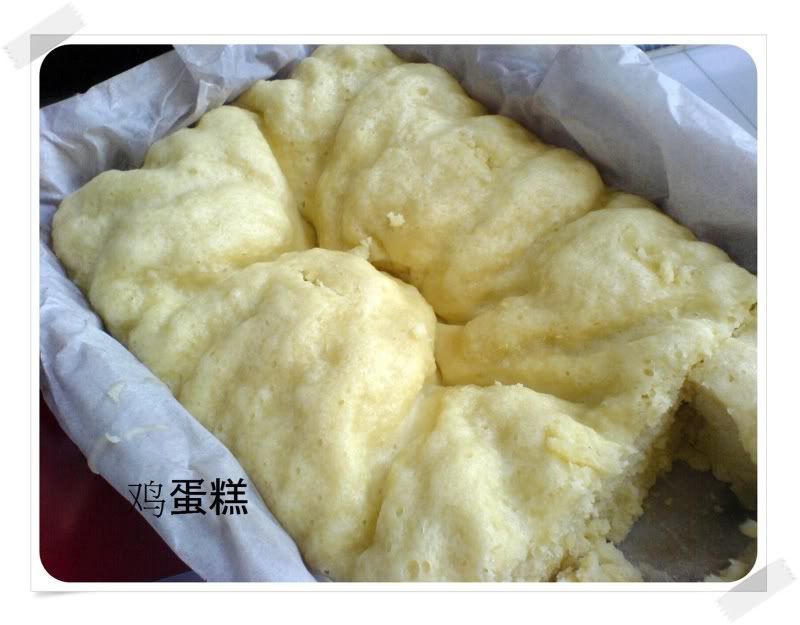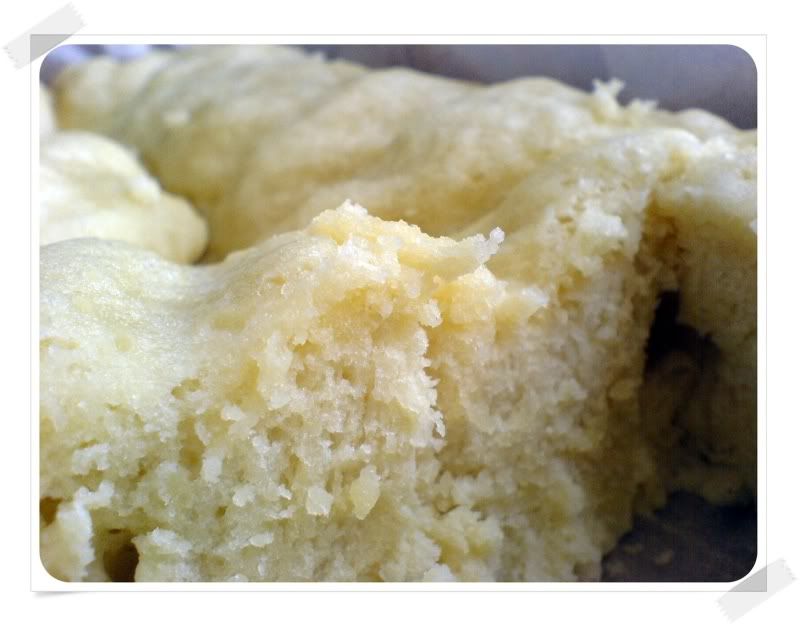 This contains a whole load of sugar, but it is super addictive and delicious! This is not the most appetizing thing, but trust me, I was quite hooked on it. How nice it would be to bring the whole block to the cinema and chew my way through the movie. Hehe. The texture is just right, and the taste reminds me of waffles and
鸡蛋仔
. The fragrant smell of eggs and sugar...