Humans are lazy in nature, or rather that is what I believe because I am one lazy creature. Even I cannot stand my own sloth. Since the states trip ended, all the motivation to work is gone. Just like how I lost my 21st necklace, Old Navy slippers, Coach lanyard when I came back from the trip and now my camera battery charger. My work attendance has been rather poor lately and I am not at all ashamed to admit how much I am enjoying being the weekday tai tai, swimming and baking on slow weekday afternoons and grocery shopping in empty supermarkets during off-peak hours. Although the dad promised to sponsor my current lifestyle for a few more months till I officially join the no-life working class, I am already used to working for my own bread. Hence, as much as I want to continue slacking comfortably, I have been actively searching for job vacancies and sending out my resumes.
Come May, I will be a busy bee with a job. It is not a job that I really want, but I take it as a challenge. It is not a job I know I can easily succeed in, but I want to prove that I can still do it. To be honest, I am completely scared. I hate to leave the freedom of having the time I have now, but we shall see how things go. My dreams and passion are still unchanged; they are just on hold for the moment. They will always be there and are still what I want to do in the future. I just want to try and experience more and something different perhaps while I am still considered "fresh and young". I myself find my thoughts quite
esoteric so if you don't get me, just ignore me.
Wei Song, Si Song (Garden of Music) Concert 2009 - 伟菘 思菘<好友音乐派对> 2009
Omg omg. I want to go see this so badly!
孙燕姿,蔡依林,罗志祥,萧敬藤,陈晓东
S$168, S$148, S$128, S$98, S$78
No spare cash in the piggy bank now! =(
I wanted to visit
2am dessertbar
since forever. Anybody wants to cruise all the way to Holland V for good, maybe too expensive, but
good
desserts? The ambiance looks very cosy and don't tell me you aren't tempted by the desserts - like me. Well, I know I am tempted by every dessert I come across but still...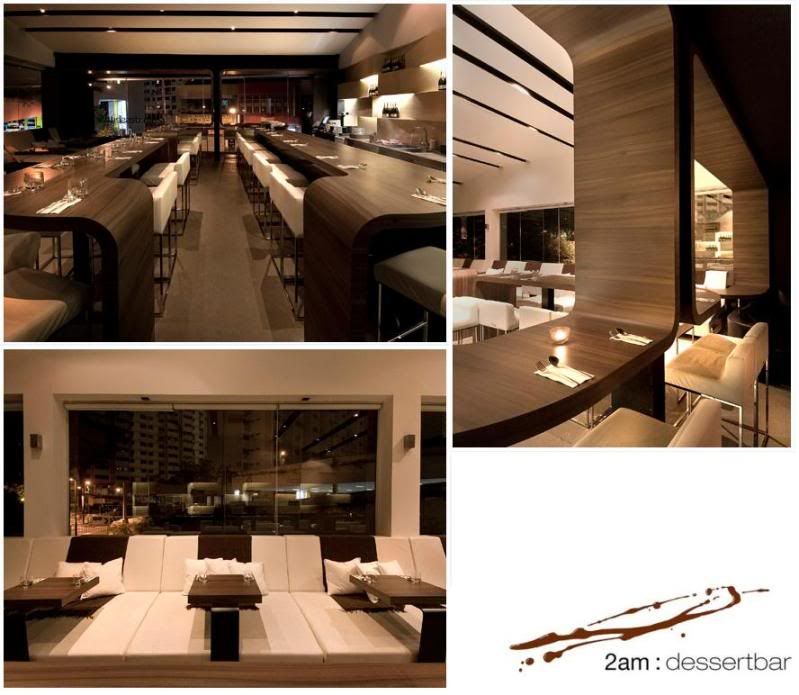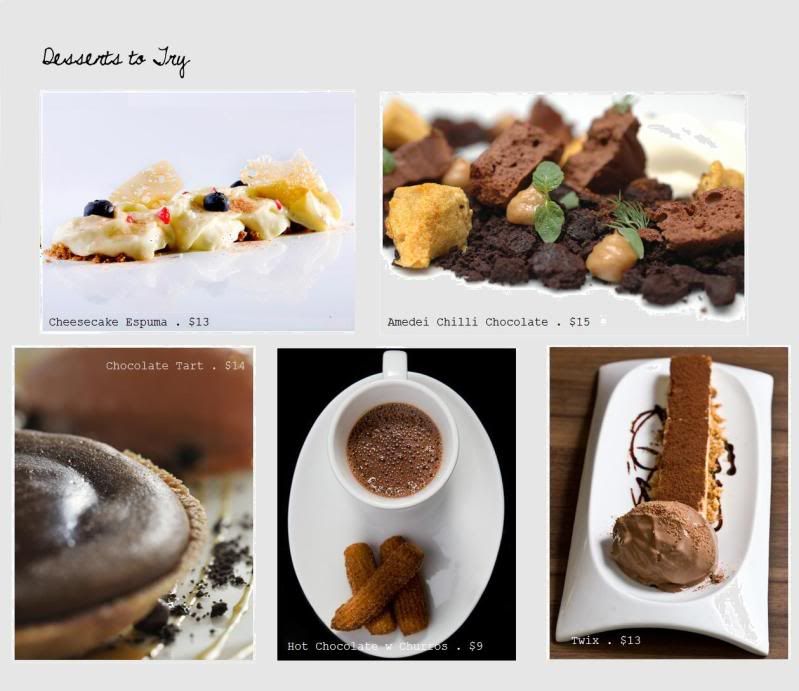 "Ouch" on the wallet, but "Oooh"... for the tastebuds.
Speaking of HV, I need to get my Provence wassants fix very very soon. It's been damn too long. I miss them so much I will gladly drool for them in my dreams. For once, I wish I am still working in Lenovo so I can beg Weesan to buy them for me since he lives practically next door to the shop.
It was a super rainy day today but I still had fun. It has been some donkey months since I woke up so early on a weekend or rather any day. The day started with my 8.30am shift at freeflowbread, and then a good but rather expensive seafood dinner at Changi V with the aunts. Fried buns with chilli crab gravy is such a good comfort food. So sinful but real satisfying and I can down more than five at one go easily. It was drizzling but we crossed to the Changi Coastal Walk. I wished we were there earlier for a better view as the sky was getting dark and we could not see anything much. It's times like this when I am really itching to get my hands on a spanking new camera too. I think we walked for about an hour, getting ourselves wet in the rain and real exhausted. Super kodak moment when mom and dad walked under one umbrella in the rain too! Mom said it was the first time both of them do that. What a sight it was, both of them walking so close for such a long time in the drizzle under the same umbrella. I was surprised they didn't argue over something again and got into a fight. I will be back definitely for that beautiful (a bit smelly) place. Sigh no pictures.
Look at desserts look at desserts.